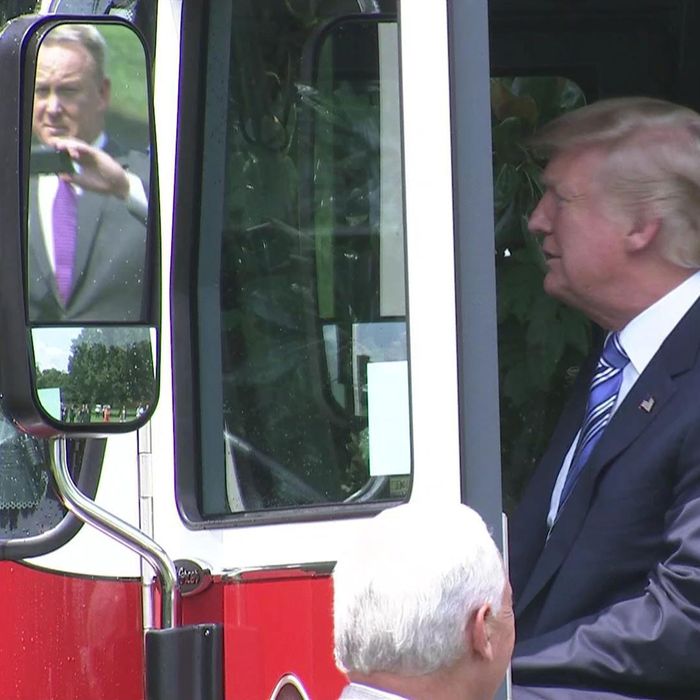 Sean Spicer really captured the moment.
Photo: Courtesy of C-SPAN
On Monday, to celebrate the start of Made in America week, the White House brought in some very American trucks, boats, and forklifts for the president to "tour." And although he didn't get to honk any horns this time, the president — age 71 — did get to sit in the driver's seat of a real, live fire truck.
Like the good Instagram husband he is, Press Secretary Sean Spicer was there to capture the moment.
"Where's the fire?" the president asked. "I'll put it out."
Wee-oo, wee-oo!