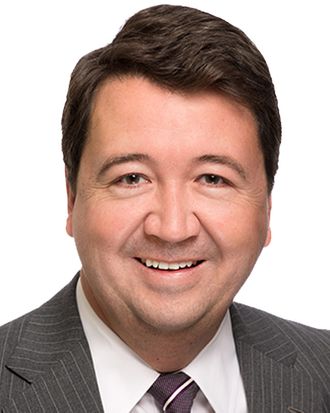 Judge John Bush was confirmed yesterday.
Photo: Courtesy of Bingham Greenebaum Doll LLP
On Thursday, the Senate voted to confirm John Bush, a Kentucky lawyer, to a lifetime post as a judge on the Sixth U.S. Circuit Court of Appeals. Bush was one of President Trump's more controversial appointees — under a pseudonym, he posted hundreds of blog posts promoting right-wing conspiracy theories and equating abortion with slavery, according to NPR.
In one post in particular, Bush wrote that "the two greatest tragedies in our country — slavery and abortion — relied on similar reasoning and activist justices at the U.S. Supreme Court, first in the Dred Scott [v. Sandford] decision, and later in Roe [v. Wade]."
When pressed by Senator Al Franken to explain the post, Bush said he intended it to mean that Roe was tragic because "it divided the country," while Dred Scott was tragic because it "took away Mr. Scott's freedom" and because of its "taking the issue of slavery out of the political process and leading to civil war." He also characterized his blogging as "political activity" and said those opinions would not affect his rulings from the bench.
Many Democrats objected to the nomination; Franken called Bush's posts "awful" and "disgraceful," and when Bush testified that he'd uphold a woman's constitutional right to get an abortion, Senator Dianne Feinstein reminded him that he was under oath to do so.
Even some Republicans had doubts — Louisiana senator John Kennedy said during Bush's hearing that he was "not impressed" by his blog posts, but ultimately voted to confirm him. The final vote was 51-47.
The Sixth Circuit, which covers Kentucky, Michigan, Ohio, and Tennessee, is already dominated by conservatives, so in that sense Bush's appointment won't rock the boat. But Franken suggested Bush's past might influence his job in other ways. "This is a guy who's been nominated to be a circuit court judge," he told HuffPost. "In my view, whether a nominee is capable of discerning real news from fake news … directly speaks to the nominee's judgment. Again, the job is a judge. Really now."