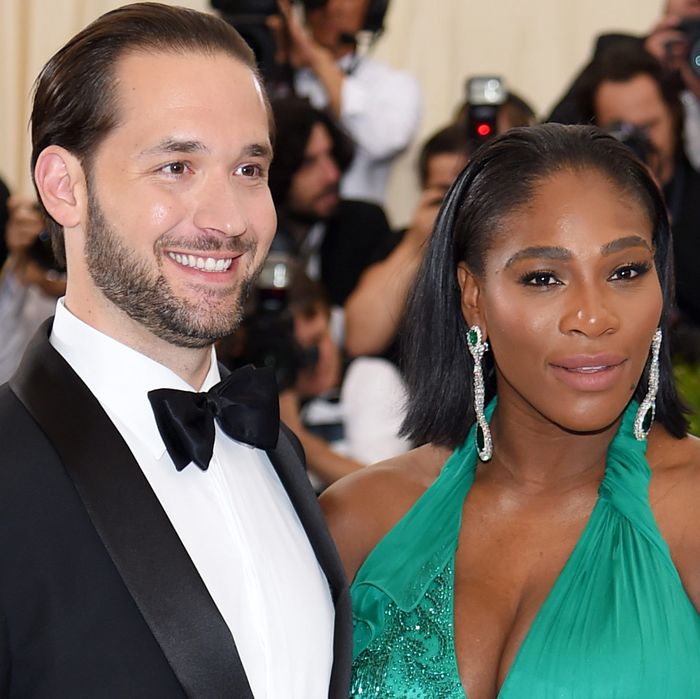 Alexis Ohanian and Serena Williams.
Photo: 2017 Getty Images
Unsurprisingly — because she's a legendary tennis champion and he's the founder of Reddit — Serena Williams and Alexis Ohanian are also really good at baby CPR.
The expecting couple went to an infant-CPR class where they expertly balanced playful antics (Ohanian attempted to toss the baby doll like a football) with Williams's own perfect swaddling skills.
Don't worry about Ohanian, though — he has a wealth of Reddit tips to help him improve his swaddling.