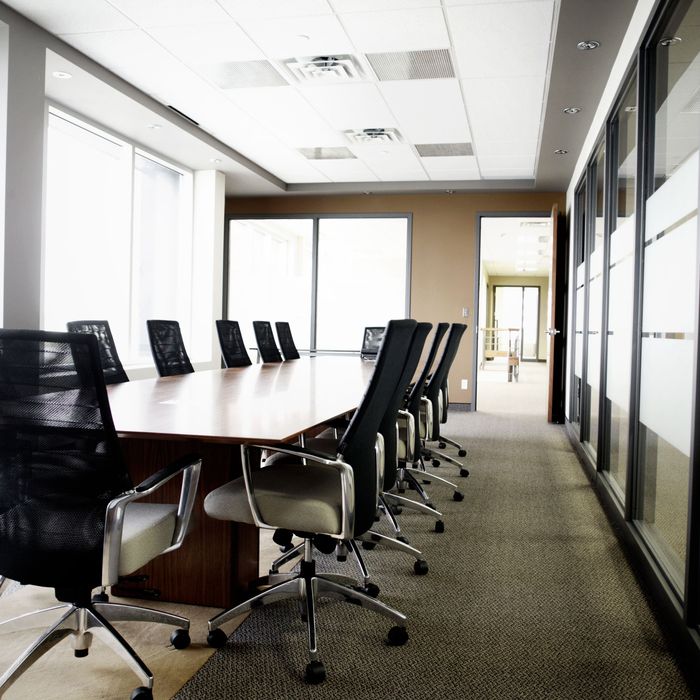 Get Sex Diaries delivered every week.
New York's Sex Diaries series asks anonymous city dwellers to record a week in their sex lives — with comic, tragic, often sexy, and always revealing results. This week, a woman most interested in very successful men: 24, straight, single, Downtown Brooklyn.
DAY ONE
7 a.m. Saturday morning. I wake up with Harry — a tall, gorgeous writer with an archangel's jawline — in my bed. I climb over him to pee and, while in the bathroom, purposefully muss up my hair to make it look like last night was just so wild. Then I slink back between the sheets.
7:30 a.m. I can't sleep, so I grab my phone and answer texts from work friends who want to know how last night went. I do marketing for a pretty prestigious media company, with one of the perks being that we work with some impressive people — like Harry. He and I met last fall when he was freelancing for us, but he had a girlfriend then. It wasn't until last week that I heard from him again — freshly single, according to some Instagram research — and we met for drinks, which led to a second date at the Met and more drinks, which led to him coming home with me last night. He's 30, six years older than me.
9 a.m. Harry wakes up, and we have sex again. It's a little awkward, because he's kind of a weirdly jittery guy, plus, I'm hungover and not loving how his dick doesn't quite hit me right. Ugh. I fake an orgasm to get it over with.
9:30 a.m. After smoking a cigarette, Harry offers to go get us some coffee. As a joke, I tell him to bring back a continental breakfast, and he actually literally brings back a bag of groceries, a croissant from the bakery next door, and today's copy of the Times. I'm actually a little turned on by this. While he makes me poached eggs with avocado on toast, I scan the front page and eat half the croissant, feeling Brooklyn-bougie as fuck.

11:30 a.m. Harry finally leaves, probably to go work on his next award-winning exposé or something. I spend the rest of the day cleaning the apartment and then go see Wonder Woman with friends from college. It's a fantastic weekend already.
DAY TWO
9 a.m. I meet work friends at Pier 11, where it's bordering on 19th-century Ellis Island levels of madness with everyone trying to catch the Rockaway ferry. I don't actually mind waiting in line in the sun, though. The four of us girls all met as entry-level minions last year at the office and have been inseparable, so we spend the two hours doing a deep-dive on the latest office gossip.
1 p.m. We finally get to the beach. The ferry took forever, but at least it made us feel like we're rich and going to the Hamptons instead of just Jacob Riis Park. After having burgers at the boardwalk café, we stake out a spot in the sand. As we pass around the sunscreen, I take the opportunity to grill my friend Lana for the latest on her department's boss. We'll call him Creative Director.
Creative Director is this crazy hot, 35-year-old higher-up at the company — I've been nursing a hugely inappropriate lady boner ever since he interviewed me for my job. I'm still convinced he hired me because we hit it off so well (a.k.a., engaged in some light flirting). Judge me, fine, but interviewing and dating are not unalike.
2:15 p.m. Lana doesn't have anything new on Creative Director, but she's fully aware of my fetish for men in power, and promises to keep me posted. We strategize a little around the fact that I now have Creative Director's phone number — it was for a project, I swear — and tan for a few hours. I fall asleep on my towel.
4 p.m. Our little crew starts to head back home. I'm caked in sand all over, and can't wait to take a long shower, sit in front of my window AC unit, and put some Netflix on.
10 p.m. After looking at all our photos from the day, I Instagram a group shot of us standing in the surf. I'm pleased with how I look in my new high-cut one-piece, and apparently, Harry is, too — the likes roll in, his among them. He sends me a text asking if I have a tan line, and I tell him he should check for me in person. Then I fall asleep.
DAY THREE
7 a.m. Monday. I drag myself into work, but barely.
10:45 a.m. Harry texts back to ask how urgent my tan inspection is. While I'm glad to see that the Instagram has staying power, I feel a headache coming on. I tell him I'm too tired for tonight.
2 p.m. I turn in my one assignment for the week, and spend the rest of the day on Twitter, for "market research." I love this company, but to be honest, I'm so fucking bored at my job. Last month, I got turned down for a long-awaited promotion, and since then, I just can't bring myself to do more than the bare minimum. This sounds bratty, but I've always, always been the girl who works hard and gets what she wants. The rejection knocked the wind out of me.
8 p.m. After getting home, I do my weekly phone call with my mom, and she asks how therapy is going. I just started seeing a therapist as of this month — it feels like a New Yorker rite of passage — because it became clear I needed to work through some general relationship/adjustment/sense-of-total-aloneness issues. Your typical 24-year-old stuff. Half the time, I feel guilty about it, because my problems don't seem like actual problems, but I admit to her that Dr. S has actually been helpful.
DAY FOUR
10 a.m. Creative Director is in today. I sit up a little straighter and watch him joke around with this new girl on the other side of the office. I don't love watching him chat up anyone who isn't me.
1:30 p.m. At lunch, I text Harry that I feel like getting drunk on a rooftop tonight. We make plans to meet up in Williamsburg.
6:30 p.m. I get home and slam some homemade avocado toast down my throat. Not embarrassed.
7 p.m. FUCK, the G train isn't running tonight, which means I have to travel from Brooklyn to Manhattan, then back to Brooklyn to meet up with Harry. I almost cancel, but instead I put on my big-girl pants — a pair of high-waisted short-shorts — and go anyway.
8:30 p.m. I'm happy when I see Harry and his jawline at the bar. He still seems jittery, and I can't tell if it's because he's just a naturally nervous dude. We order frozen pomegranate margaritas, and I start stroking his ego shamelessly by asking questions about his career.
11 p.m. We leave the bar and walk/stagger over to his place, tiptoeing in so as not to wake his roommates. But as soon as I'm on his bed, he pulls my shorts off and sticks his tongue inside me, and I'm unable to stay quiet. It feels like he's devouring me. We fuck quickly until he comes, and then he calls me a car with Juno.

DAY FIVE
9 a.m. Another workday with not much actual work involved. I spend half the morning tightening up a short presentation I'm giving to my team tomorrow, and the other on LinkedIn. I'll say it again: There are so many things I love about my current company, but walking in every morning knowing that I have no forward trajectory here is getting to be humiliating.
11 a.m. In an attempt to make myself at least a little useful, I text Harry a link to some organizations that might make for cool sources for his latest project, which he told me all about last night. He seems grateful. I basically vibrate with this tiny sliver of appreciation.
5:15 p.m. It's my weekly therapist session with Dr. S! I settle into the leather couch inside his tiny Flatiron office and tell him about this whirlwind … romance? fuckfest? with Harry.
Surprisingly, Dr. S is actually kind of supportive. He asks me how I feel about it, and I confess that mostly I just feel … intrigued. Not obsessed or infatuated or remotely in love; I guess I just think he's an interesting, albeit jumpy, guy. Dr. S looks amused and reminds me that it's okay to not know exactly how I feel about Harry right now. I have not yet briefed him on the Creative Director (non)situation, for the record, but plan to soon.
6 p.m. I leave Dr. S's office feeling calm and content. At home, I rehearse my presentation for work before going to bed early.
DAY SIX

10:50 a.m. My presentation goes well, I think. I walk out of the room feeling like the Beyoncé of Google Slides, but my boss doesn't even say anything, or look at me, as he walks by my desk. I try not to let my face fall too much.
11 a.m. Creative Director stops by my desk to chat, and my mood brightens at warp speed. Even though I'm not on his actual team, I sometimes help out on projects when they're overloaded, so we talk for a bit about next steps.
I wish he'd seen my presentation. I should mention that, somewhat complicating the fact that I want to fuck Creative Director's brains out, I also want to move onto his team and work for him. I guess I probably can't have it both ways …
12 p.m. During lunch, I book a conference room and take a few hours to send out job applications. Dr. S might not approve of this passive aggression, but I'm in official GTFO mode now.
4 p.m. I'm supposed to get drinks after work with some friends, but I still feel too much like a kicked dog from this morning's presentation letdown. I text them to cancel.
6:30 p.m. I take the subway all the way back to my place in Brooklyn and am ready to dive into bed when I realize … I left my keys at work? Fuck. Me.
7:30 p.m. Back in Manhattan, where I end up meeting my friends at Penny Farthing anyway, since I'm basically already there. I'm glad I did; we get good and boozy on $5 drafts and then inhale sesame pancakes at Vanessa's Dumplings.
10:15 p.m. Heading home on the subway once more, but drunkenly full and with keys in tow.
DAY SEVEN
6:45 p.m. After an uneventful Friday at work, I unwind with yoga. This means I follow a YouTube video from my laptop as I sweat it out in my living room. I feel bad for making my roommates climb over me to get to the kitchen, but it also feels nicely indulgent to take up some space.
7:30 p.m. Just as I'd hoped, Harry hits me up. We exchange texts and plan to meet later in my neighborhood. I low-key sprint to Duane Reade and invest in some Trojans for Her Pleasure.
9 p.m. Harry and I are drunk at this dive bar, which would be a lot more fun if he didn't keep getting up abruptly to go smoke. But we manage to talk a little bit about our backgrounds, like a real couple is supposed to do, I guess. Then he mentions that he used to be really into drugs — like Trainspotting-level shit — and it begins to dawn on me that maybe he's not just a "naturally nervous" dude.
10 p.m. We're walking back to my apartment when we run into a co-worker on the sidewalk — this woman who works directly for Creative Director, I shit you not. I'm way too sloshed to be saying hi to her and introducing Harry, but part of me secretly hopes that she'll mention running into me and Harry to Creative Director. And then, maybe he'll get jealous and admit his undying love for me …
10:15 p.m. In my room, Harry and I take our own clothes off with an efficient sense of familiarity, and then I climb on top of him and try to orgasm for real this time. But I can't. I don't know if it's the four beers I had, or him, or the fact that, okay yes, Harry's successful and handsome but I just don't actually feel anything for him … but I can't seem to get off. I fake it again, and he grabs my hips and grinds my body against his until he finishes.
11 p.m. Harry leaves almost immediately to go meet up with friends. I'm not exactly unhappy that he's gone, but this Friday night is ending on kind of a boring note.
11:30 p.m. I reach for my phone and blearily compose a text to Creative Director.
To be clear, we have texted before — a handful of times about work — but obviously never at this kind of hour or on a weekend. Somehow in this intoxicated fugue state, I decide to tell him about running into that woman from his team, and isn't that funny, and hey actually, also, did he manage to get my latest edits on that one project, and does he have any thoughts?
11:50 p.m. He texts back.
Of course, he keeps it polite and appropriate — but we do engage in some definite back-and-forth. I decide to cut if off there, and go brush my teeth before passing out.
Get Sex Diaries delivered every week.
Want to submit a sex diary? Email sexdiaries@nymag.com and tell us a little about yourself.