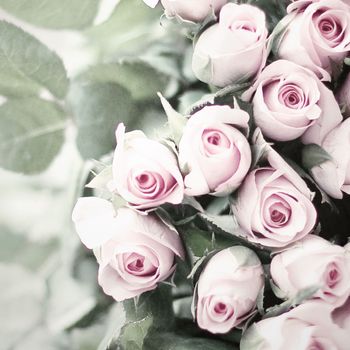 Get Sex Diaries delivered every week.
New York's Sex Diaries series asks anonymous city dwellers to record a week in their sex lives — with comic, tragic, often sexy, and always revealing results. This week, a 45-year-old television executive with a high-class matchmaker: 45, straight, divorced, single, UES.

DAY ONE
7 a.m. Yoga class.
8:35 a.m. I have three missed calls from one of NYC's top matchmakers. When she calls, you respond right away! I've been an empty-nester for a few months now — there's finally time for me to date without the complications of my children.
8:36 a.m. The guy sounds great! Truly. The matchmaker says the only drawback is his height, but I'm more concerned about the size of his heart than his stature. I don't dare mention I have a fourth date later tonight with a tall, dark, and handsome fellow (Bachelor No. 1) I found on my own — or that I'm on Match.com.
12 p.m. Lunch in front of the computer, followed by work. I work in the TV world, on the production side. It's high-stress, hence all the yoga. However, I love making my own schedule and working from home.
7:30 p.m. Shower, blow dry, dress: Agent Provocateur push-up bra with matching lace panties, a low-cut slinky top, white slacks, and high sandals. I'm sun-kissed from my weekend in the Hamptons — I look and feel like a million bucks!
8 p.m. Excited, I walk the few short blocks to the restaurant, which is smack between my home and Bachelor No. 1's.
10 p.m. After an amazing meal and an okay bottle of wine, all we need to know is: Your place or mine?
11 p.m. We picked my place. Things seemed hot and heavy but … Bachelor No. 1's long, nicely shaped penis is still flaccid. I've been around the block enough to know it's him, not me. Case in point: "I have to tell you something. I feel a little vulnerable right now," he says. "I have herpes."
The only thing I can think to say is WOW. His response: "I can't believe you think this is a big deal. Do you realize almost 70 percent of the population has herpes?" I explain that though that may or may not be true, I'd like to remain in the other 30 percent. I have enough problems already: I'm over 40, my breasts are not nearly as round and lovely as they used to be, and I'm beginning to get cellulite. After some whining, he finally leaves.
11:52 p.m. Alone in my bed. I am so happy I don't have a penis or herpes.
DAY TWO
7 a.m. Pilates abs class.
8:35 a.m. Grab an iced Youthberry tea from Teavana and go for a walk. The city is in full bloom and so am I. The Premarin estrogen cream from my new gynecologist really seems to be bringing me back to life.
10:25 a.m. I put in a few hours of work.
5:30 p.m. I text the kids to confirm everyone is alive and well. I have a college kid who lives in a dorm in the city; the other lives a few hours away. I don't discuss my love or sex life with my kids — I still feel the need to sneak around. My divorce, several years ago now, was horrible. Many years in court. Several lawyers. Ex-husband is an awful narcissist similar to Donald Trump (except my ex drinks and likes cocaine).
7:20 p.m. I put on my favorite breezy summer dress and my highest heels. My hair is wild and wavy tonight. It's still 84 degrees out. I love the heat!
7:55 p.m. At Avra to meet my Match.com date — Bachelor No. 2. He's cuter than I remember, with a great head of silvery hair, tortoise-frame glasses, and a boyish smile. He's just a bit taller than me. I ignore his Dockers, his two-sizes-too-big white polo, and ugly Buster Brown shoes. Years ago, my therapist told me, "Wardrobe is the one thing you can change about a man."
11:13 p.m. After a fun meal, my date wants to walk me home. I'm wearing heels. Ugh. Why do men think that's romantic? When we get to my place, I give him a warm hug and says thanks just out of eyeshot of my nosy doorman. There is a very strong sexual vibe between us even though he looks like a nerd. I'm intrigued. My gut says we will see each other again soon.
DAY THREE
7 a.m. A text wakes me. I immediately worry that one of my kids is not okay. But it's just Bachelor No. 2, saying he had a wonderful time last night and can we get together again. His birthday is next week, and he'd like to celebrate with me. I'm actually excited.
6 p.m. Restorative yoga. The class is empty. Everyone is in the Hamptons. I kind of like NYC when it's quiet.
7:42 p.m. I walk down to the river with my yoga pal to watch the sunset. Bachelor No. 2 sends me a photo of his view overlooking the West Side of Manhattan with the message "XOXO." My pal thinks he's so romantic!
10 p.m. I curl up in bed with Anthony Bourdain (sadly, on CNN, not in person!).
DAY FOUR
7 a.m. Intermediate Pilates class. Focus is on abs today. I want to work hard for Bachelor No. 2.
8:34 a.m. I do not bounce out of class today. I'm actually feeling my age and my abs and they both hurt. I remind myself that pain is good.
10 a.m. I'm daydreaming about sex with Bachelor No. 2 when I get a phone call from my doorman: "Delivery."
10:03 a.m. It's a flower delivery! I immediately wonder if this is why No. 2 walked me home — to get my address. Slick. I open the magnificent arrangement of summer roses, and the accompanying card is an apology from Bachelor No. 1. Ugh.
10:09 a.m. I call a close girlfriend and ask for her advice. How should I make it clear Bachelor No. 1 has no chance with me — text, email, phone call, or, the most dreaded, in person? "Since you have a mutual friend and live in the same neighborhood, you might bump into each other. You need to do it in person." Again: Ugh.
12 p.m. Text from the matchmaker's guy, Bachelor No. 3: "So sorry for the last-minute notice. Just got an urgent call from a client. I have to be on the West Coast by tonight (they sent the company plane!) to talk to their board of directors." Karma is a bitch.
12:18 p.m. Weighed down with disappointment. I text No. 2 and ask him if he's free. I explain my "meeting" for tonight was canceled. He invites me to dinner near his place. I'm excited!
6:14 p.m. I call No. 1 to thank him for the flowers because it's the right thing to do. The call is a little awkward. He invites me to have dinner sometime. I say yes, but sense I've given him hope, which was not my intention. Shit.
6:30 p.m. Dinner with No. 2. He's wearing a custom suit, Italian shoes, and a stunning moss-green silk tie. Over dinner, he confides it's been eight years since he had birthday sex. I suggest changing that.
8:15 p.m. After dinner, he asks if I want to come up to his apartment. He lives in the swankiest building in town with the best views. I agree, but "only for a minute."
9 p.m. When I say I'm going home, he kisses me wildly in his vestibule. Then I leave. Always leave them wanting more.
DAY FIVE
7 a.m. Yoga.
9 a.m. Very busy day at work. I'm making up for lost time.
7 p.m. Time to go over to Bachelor No. 1's house and break up with him. He's happy to see me … he's a good guy, generous, funny, a pleaser with a successful company. Why am I letting him go? I remind myself he has herpes.
9:30 p.m. Finally, it's over. I saw him wipe his eye. Not sure if he was hamming it up or holding it back.
DAY SIX
9:30 a.m. No time to play today. Work deadline at 5 p.m.
6 p.m. Dinner at the Mandarin. For some reason, Bachelor No. 2 chose the lounge over the dining room. I'm miffed but soon pleased — we're sitting next to Conan O'Brien. He really does have an incredibly large head.
7:08 p.m. After the fastest meal on record, Bachelor No. 2 pays the check. Of course, he asks if I want to come to his place and watch the sunset. I don't think I've ever been on a date where we finished eating before the sunset. Sure, I tell him.
7:30 p.m. We're sitting on the couch in No. 2's dimmed apartment pretending to watch the sunset. He's so revved up I thought he might drill me into the couch — he's just dry-humping away like a dog in heat. I tell him to slow down and ask what the rush is. He says, "I don't get much practice."
It's a little pathetic, but in a city of sharks it's almost charming. I've had boyfriends and lovers and even a husband who were men about town. Perhaps this could be a welcome relief! Asserting control, I propose moving things to the bedroom and him giving me a massage. He scoops me up in his strong arms and carries me through his giant apartment to his equally massive master suite. He's so excited to strip me down that I don't think he's noticing my golden tan, my fancy French lingerie, or my svelte Pilates body. The massage is great — he actually removes all of my knots. Now it's his turn.
I peel off his T-shirt and Ralph Lauren boxer briefs to find a cut six-pack and a tremendous and solid penis. Think tall can of Red Bull or better yet — a SmartWater. It's enormous. I tell him there's no way it'll fit. We have some fun trying, but the pain, honestly, is excruciating. He offers to try something else, but I tell him I'm good.
8:30 p.m. I take a quick shower in his magnificent marble bathroom. It's a huge shower, with jets and rain coming down from every direction. He watches me get dressed. "You know you can stay over," he says, but I don't think I'm ready for that.
9 p.m. I walk back to my apartment, kind of sorry I couldn't accommodate his massive penis.
DAY SEVEN
6:03 a.m. My phone buzzes with a text message: "Amazing night with an Amazing Woman. It was a VERY HAPPY birthday this year."
9 a.m. Text from Bachelor No. 3, the matchmaker guy: "I know this is really last-minute, but I'll be back in NYC this afternoon. I feel awful I had to cancel our date earlier this week. Is there any chance that I could take you to dinner tonight?" Yes!
7:59 p.m. Per Se. My date is already at the bar and has nearly finished a glass of white. Oh god, am I late? I know I'm not. He's wearing a plaid dress shirt and a navy blazer. He's dressed (not very well) for winter, and I'm in a sleeveless Dolce Gabbana violet dress, no stockings and heels. He's sweating even though the AC is on. He's either nervous, overheated from his ensemble, or having hot flashes. I'm a little worried about bumping into No. 2 — this seems like his territory.
8:20 p.m. We're seated at an incredible table overlooking Columbus Circle.
Midnight We talked for hours. I really like this guy and don't care that I'm a good few inches taller with my heels on. I'm sure I can find some gorgeous flats. I look at his hands. They are tiny, and I am relieved. Perhaps I've found my match.
Get Sex Diaries delivered every week.
Want to submit a sex diary? Email sexdiaries@nymag.com and tell us a little about yourself.