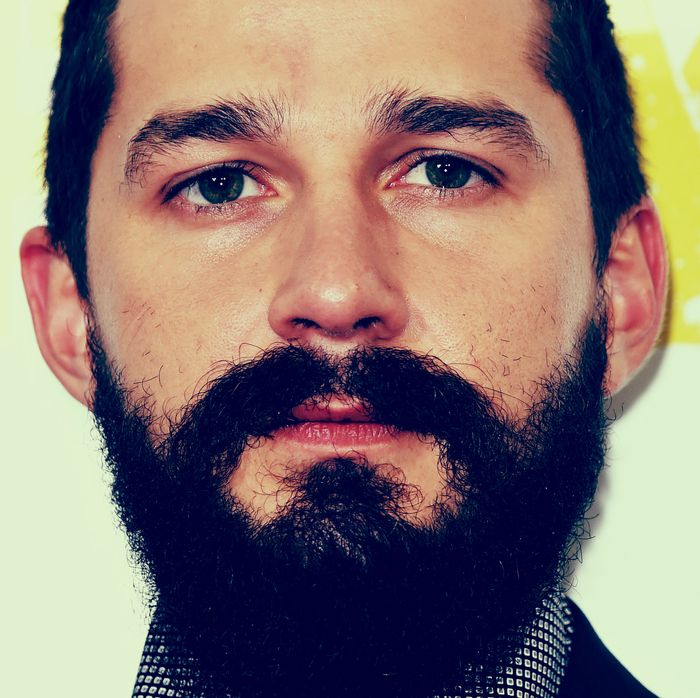 Shia LaBeouf.
Photo: 2014 Karwai Tang/Getty Images
Shia LaBeouf was arrested early Saturday morning for disorderly conduct, obstruction, and public drunkenness. Now, video of his arrest is making the rounds, showing the 31-year-old telling cops that he's a "fucking American" who "pays taxes."
The recent ocean-urinator was arrested in Savannah after he reportedly "became disorderly" when a stranger on the street refused to give him a cigarette. TMZ reports the actor then became "aggressive" and was chased by a cop into a "nearby hotel," where he was arrested.
In the new video, posted by WJCL, LaBeouf is seen getting handcuffed in the hotel while he yelled at police officers. "I have rights. I'm an American," the actor said. "You got me arrested in my hotel for doing what, sir?" He was then taken to the back of a cop car, where LaBeouf went on to say, "I'm a fucking American. I pay taxes. Get this shit off my fucking arms."
Hmmm, this sounds familiar.