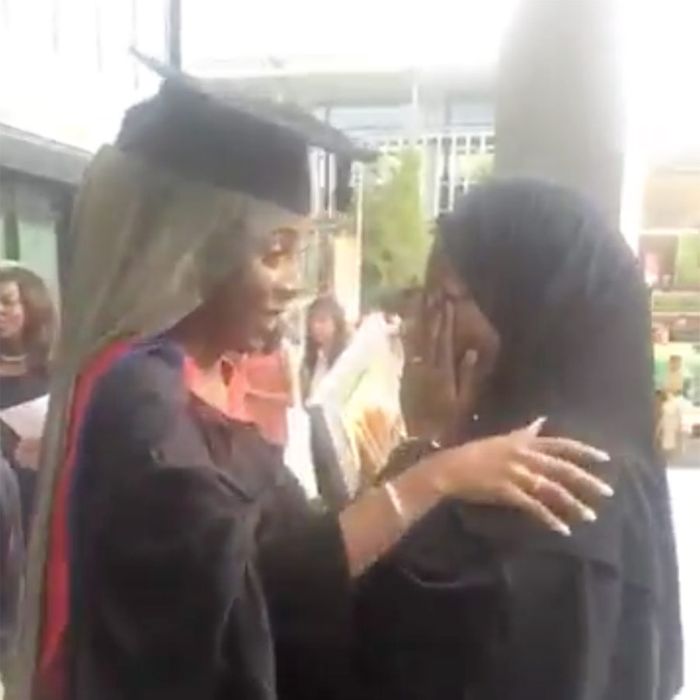 Ramla Tyrow and her mother.
Photo: Courtesy of Twitter/Ramla_Ty
On Thursday, a 21-year-old woman in London posted a video of her mother, who fled the Somali civil war, fighting to hold back tears at her graduation from Middlesex University. Although the video is only ten seconds long, the incredibly moving post has already gone viral.
Ramla Tyrow, who graduated with a BSc in psychology and counseling, is seen in the video embracing her crying mother at her graduation ceremony. Tyrow wrote on Twitter, "Mama you ran from a civil war so I could be safe & get the education you didn't. Today you cried when you saw me in my robe. Did it for you". The post drew emotional reactions from social-media users.
Ramla later posted, "My mother has become bulletproof whilst her heart remained golden through all the pain & sacrifice."