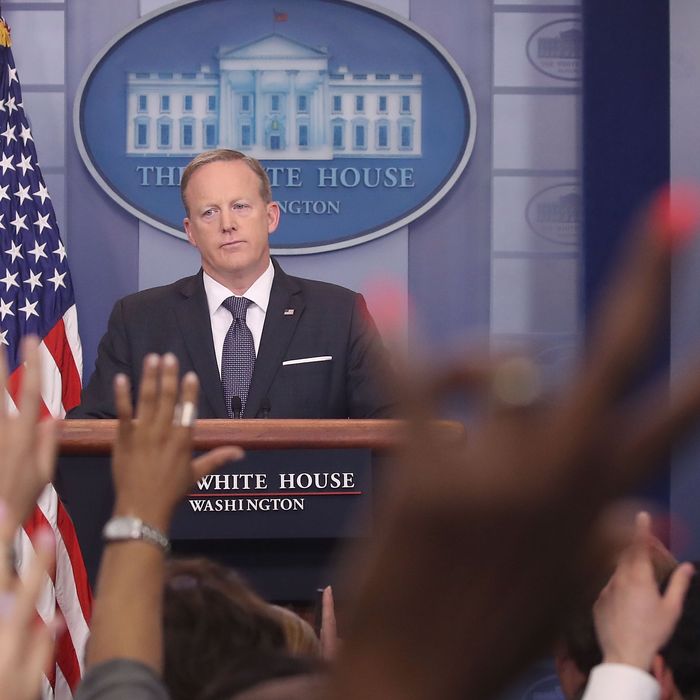 Former White House press secretary Sean Spicer.
Photo: Mark Wilson/Getty Images
Former White House press secretary Sean Spicer did not have an enviable job. He tolerated the whims of a mercurial boss and constantly had to spin the unspinable. Now, according to a new report from The Wall Street Journal, after all that, he couldn't even get a mini-fridge for his office. So, a month into the job, Spicer did what he had to do.
"[Spicer] dispatched a top aide to a nearby executive office building where junior research employees are crammed into a room, surviving on Lean Cuisine frozen lunches. Mr. Spicer wants your icebox, the aide said, according to people familiar with the incident. They refused to give it up.




So Mr. Spicer waited until sundown — after his young staffers had left — to take matters into his own hands. He was spotted by a fellow White House official lugging the icebox down the White House driveway after 8 p.m."
The Journal suggests the mini-fridge incident was just another example of Spicer's Sisyphean White House battles and a window into why he ultimately resigned. But it is also one of his Spicy-est moments yet.