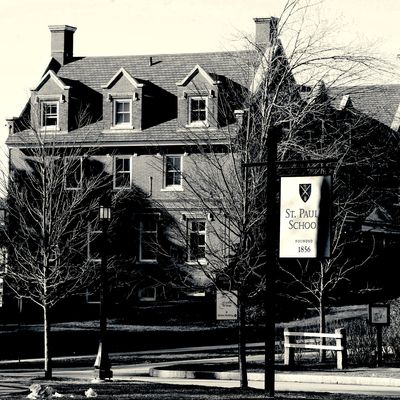 St. Paul's School.
Photo: Copyright 2017 The Associated Press. All rights reserved.
On Thursday, New Hampshire's attorney general announced a criminal investigation into the elite St. Paul's School, which has been embroiled in controversy since a high-profile sexual-assault trial against former student Owen Labrie and subsequent reports of sex abuse from teachers in previous decades. The New York Times reports the state will investigate whether St. Paul's endangered its students or obstructed government operations.
The state's attorney general, Gordon J. MacDonald, said in a written statement that the investigation will look into a report released earlier in the year about alleged sexual abuse committed against students by several of the school's teachers decades ago, the Times reports. It will also examine a "sexual ritual" among senior students that factored into Labrie's rape trial and is believed to have occurred again this year. "Protection of children is a paramount priority for law enforcement," MacDonald said in the statement.
The news of the criminal investigation comes as reports about abuse at elite boarding schools, such as Choate Rosemary Hall in Connecticut and St. George's School in Rhode Island, continue to emerge, the Times notes. Paul Mones, a Los Angeles attorney who has represented abuse victims, told the Times that it's rare for authorities to launch criminal investigations against an entire private school as an institution. "This is a groundbreaking announcement," Mones said. "I think it's going to be a warning shot across the bow of private schools and other institutions."