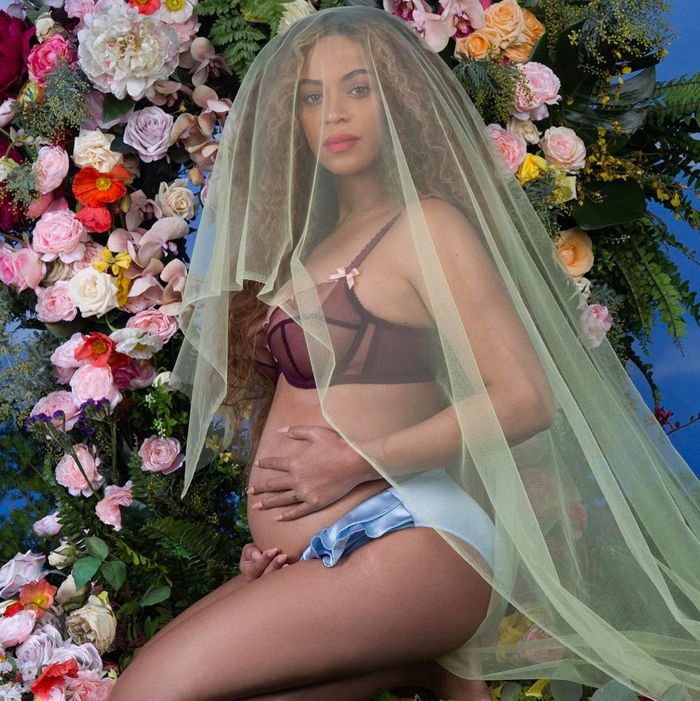 Beyoncé, Sir, and Rumi Carter.
Photo: beyonce/Instagram
Sir and Rumi Carter's first photo shoot has been revealed to the world. Beyoncé shared an Instagram of her holding her one-month-old twins, all the while keeping in line with the tropical, floral aesthetic that has followed these twins since they were in utero.
Similar to the pregnancy announcement, she is pictured holding her babies in front of a floral arch, wearing a blue veil and purple, ruffled robe by Palomo Spain. The singer captioned the image, "Sir Carter and Rumi 1 month today."
Beyoncé's pregnancy announcement was the most-liked Instagram of all time (11 million likes), but as of Friday morning the twins were holding strong at 4.2 million. We're rooting for you, newborns!