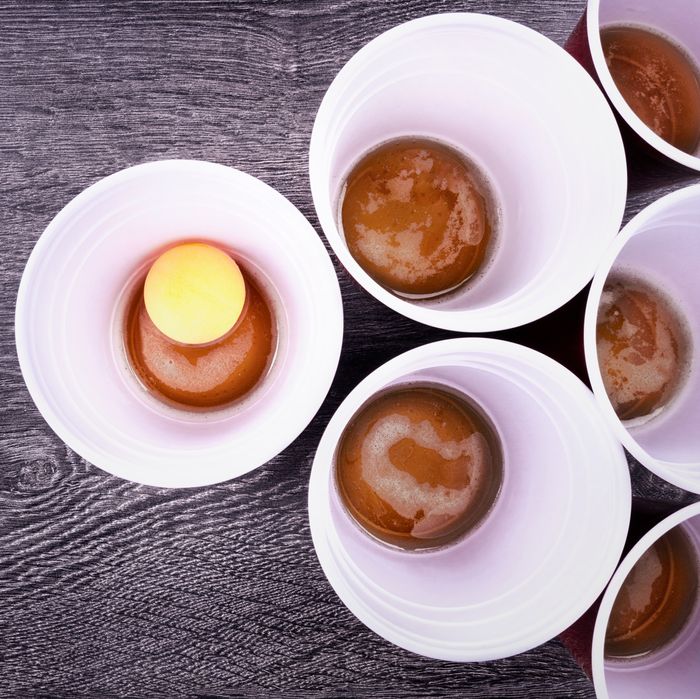 Get Sex Diaries delivered every week.
New York's Sex Diaries series asks anonymous city dwellers to record a week in their sex lives — with comic, tragic, often sexy, and always revealing results. This week, a programming intern with plans to smoke weed with a date in Washington Square Park: 20, straight, single, Williamsburg.

DAY ONE
9 a.m. I wake up more than an hour before I have to be at work to spend 30 minutes applying makeup. For the past six weeks, I've been in NYC for my internship. The city is intoxicating — I wake up every morning with a smile. Not because I'm a morning person, but because I know I have yet another "real adult life" day ahead of me.
9:54 a.m. I eye every man dressed in a suit on the L train and daydream about living in the city full-time with a handsome, successful man by my side.
10:15 a.m. Daily morning meeting. I'm working as a software developer intern this summer. I don't fit the stereotype of a computer-science nerd, and I'm the only woman on my team. But I'm smart, I like programming, and I'm good at my job. It's just that I wear power jumpsuits and heels to work, whereas the rest of my team wears Star Wars T-shirts.
11:17 a.m. Text from Adam, asking if we're still on for drinks and a show tonight. Adam is 26, works for a private-equity firm, and we met on Bumble. We spent five hours together on our last date, but, frankly, I'm only hanging out with him because I'm bored and want a summer fling. My boyfriend of four years and I broke up recently. I tend to always have someone in my life. I've never really been single.
5:11 p.m. Our boss orders a ton of appetizers and drinks at team happy hour. And here I am, sipping my lemon water, because I'm 20. Most people on my team are pretty cool about me drinking underage, but my manager gets tight about it, so I don't partake at corporate events — at least not when he's around. Usually I have no issues with bars or clubs, because I'm a confident, pretty girl with a good fake ID.
As soon as our manager leaves, though, people on my team offers to buy me drinks. This gal does not turn down free drinks.
7:57 p.m. Shit, I was having so much fun with my team that I forget I had to leave until Adam texts that he's headed to meet me …
8:19 p.m. Finally meet up with Adam at a bar. Pretty tipsy at this point, but I can still tell he is way too eager to see me. Why is a successful and rich 26-year-old interested in me anyway?
10:45 p.m. I'm about eight drinks deep at this point. Did I mention I weigh 115 pounds?
Adam asks me how going home and seeing my ex-boyfriend last weekend was. I tell him about how it was a complete shit show and I cried during the entire interaction, but I'm glad I saw him because he needed the closure. In response, Adam says, "No, you needed the closure." Shit, this man sees right through me. I'm kind of turned on now. Or maybe it's just the alcohol …
11:20 p.m. The show starts in ten minutes so we have to leave. Adam leads me to the comedy club.
11:57 p.m. Holy fuck, I just saw Chris Rock do stand-up. I am not acting like a cool New Yorker. Adam makes fun of my giddiness while whispering sweet nothings in my ear and kissing my neck. Now I'm drunk and excited and … horny.
DAY TWO
1:12 a.m. Adam and I are making out on the street. He asks if he can come to my apartment. I say, no, I don't like taking men back to my place. He hails a cab for his place. We're furiously making out in the backseat, at the brink of tearing each other's clothes off.
1:45 a.m. Now I'm in his bed. He unclasps my bra with one hand while tearing off my top with the other, then starts to go down on me. Unfortunately, he's not the greatest — I fake some moans, the way I used to do with my ex-boyfriend (until I taught him how to please me). I'd rather have sex at this point, so I ask him to fuck me. He goes missionary for a little bit and then wants me to be on top. I hate being on top, but I ride him for a little bit before hopping off. He whispers, "Tired?" That annoys me even more. Though I guess he's not wrong.
7:17 a.m. Pounding headache. I try to blink my eyes and realize I went to bed with my contact lenses in last night. Adam starts to stir and opens his eyes. He pulls me closer to him while kissing my neck and fondling me. I'm really self-conscious of my morning breath — I turn my head so he can't kiss me and fall back asleep.
8:42 a.m. Adam kisses my forehead before rushing off to work. The forehead kiss feels too intimate — I'm uncomfortable for a split second before falling asleep again.
9:30 a.m. My alarm goes off. I'm such a responsible 20-year-old! Even when I'm black-out drunk, I never forget to set an alarm. I want to stay in this bed forever, but I have a corporate yacht party for work today at 11, and I can't have my manager see me like this.
9:52 a.m. I walk out of his apartment and have no idea where I am. After using my iPhone to get oriented, I head to the subway. My very first walk of shame!
10:02 a.m. On the A train back to my apartment, furiously texting my best friend, Chloe, who is in Seattle for the summer, about last night. She's so excited I got dick but asks, "Does it feel too soon after Connor?" I evade the question.
10:17 a.m. Shower, quick makeup, throw on cute nautical clothing with heels.
11:30 a.m. Finally board the yacht, and we're greeted with Champagne. I'm still drunk, and I'm going to be drunk for the rest of the day.
1:47 p.m. After stuffing my stomach at the buffet, I check my texts. Liam, another Bumble match, texted me. Liam is an absolute dreamboat. I grabbed a drink with him last week and thought he was the most perfect man I have ever met. He's 25, charming, interesting, and passionate about the environment. He agrees to see me this weekend, and we make plans to smoke in Washington Square Park.
7:30 p.m. Off the yacht and meeting friends from college in Midtown. We get hammered on margaritas. At this point, I'm nearing a 30-hour bender.
10:30 p.m. Playing beer pong with Stellas at my friend Phil's apartment in Chelsea. Somehow, everyone seems to be living in sick, bougie places in Manhattan this summer. I love the view, and the breeze, but my head is killing me. I tap out and head home.
DAY THREE
10:12 a.m. Barely make it in time for the team meeting … I feel like death.
6:30 p.m. It's Friday, but I definitely can't go out tonight. Friends are asking what I'm doing and I'm sending Snapchats from my bed. Adam asked me out to dinner tonight — he's getting really clingy. Ugh, I'm so not interested anymore. Liam, on the other hand … I fall asleep while watching Shrek with my roommate, giddy about my date with him the next day.
DAY FOUR
12 p.m. My old friend, Cory, and his buddies want to stay with me for the weekend and I have to figure out how the timing will work with Liam. I tell them I should be back by 10 p.m., but secretly hope I'm wrong.


3:52 p.m. Day-drinking on Phil's roof is a weekend tradition now. I love rooftop drinking, but decide not to drink too much before smoking with Liam. Getting cross-faded makes me vomit. I don't think Liam will find that sexy.
5:45 p.m. Liam is running late from work. Phil and Co. start questioning my date plans tonight and think that smoking in Washington Square Park is a juvenile date. They think Liam sounds like a loser!
7:20 p.m. I head downtown to meet Liam. His hair is so flowy and beautiful. We smoke, we talk, we laugh. How is he so perfect?
9 p.m. It's getting dark, and we're getting hungry. We decide to go to a French restaurant nearby. We share an entrée; he touches my thigh when I say something funny. He tells me about how his father passed away. I feel so close to him, it's a perfect date … God, I hope he takes me home tonight.
10:27 p.m. He asks me where I live and walks me to the closest subway. I'm disappointed that he isn't trying to take me home. He says, "See you around," and HUGS ME. I thought he was going for a kiss!
11:04 p.m. Meet up with Cory and his buddies and entertain them (a.k.a., get wasted) on my roof. I'm pissed and confused. Liam didn't even text me to see if I got home okay! What the hell.
2:27 a.m. One of Cory's buddies, John, is extremely intoxicated and is hitting on me. My friends are saying I should get with him, but I can't get Liam out of my mind.
DAY FIVE
11:30 a.m.: Bottomless brunch with everyone who crashed at my place. John is actually kind of cute. I sort of regret not hooking up with him. But NYC is making me less attracted to college boys.
4:12 p.m. My uber-religious mother texts to ask if I went to church. Sigh. I hop out of bed to head to the 5 p.m. church service.
6:48 p.m. I used to love church, but nowadays it just makes me feel guilty. I leave early to get soup dumplings in the East Village with friends, where I tell them about my wonderful date with Liam.
10:06 p.m. Liam still hasn't texted. I crack open a bottle of rosé and drink while watching Netflix until I pass out.
DAY SIX
7:50 a.m. I wake up early to work out because I've gained five pounds from this summer's eating and drinking. I usually work out four times a week, but have been slacking because, well — boys and booze.
10:32 a.m. In meetings at work thinking … WHAT THE HELL LIAM STILL HASN'T TEXTED ME.
7:43 p.m. After drowning myself in work, I meet Cory and his friends for dinner before heading to my favorite comedy show.
DAY SEVEN
10:36 a.m. Meetings, work, stalk Liam on social media, type up a text to send to him, then chicken out of sending it — repeat.
5:41 p.m. I'm frustrated: I thought we had a great time, and he really opened up to me! I'm getting hammered and angry-drinking at the corporate-sponsored intern happy hour event. I'm ranting to colleagues I barely know.
7:14 p.m. Post-gaming the happy hour event with another happy hour at a bar. I'm drunk and hitting on a cute intern I met last week, Mark. But men in my line of work are so awkward — I'm touching his thigh and his arms, and he doesn't know what to do with himself. One of the very intoxicated interns gets kicked out of the bar for trying to pour the tap himself, and we are all forced to leave.
11:27 p.m.: Wake up in my bed in my bra and underwear. Apparently, I blacked out and made another intern go to McDonald's with me and then he dropped me home (what a guy!). My roommate told me I was walking around the apartment, naked, eating McNuggets. I'm really the worst.
I come to and gather the courage to text Liam first, while still very inebriated. "Thanks for hanging out with me this past weekend! I had a good time!" He texts back almost immediately. "Me too. I wanted to kiss you goodbye, but with the height difference you only come up to my chest!"
My heart skips a beat. I sort of hate him for putting me through that, but I can't wait to see him again.
Get Sex Diaries delivered every week.
Want to submit a sex diary? Email sexdiaries@nymag.com and tell us a little about yourself.