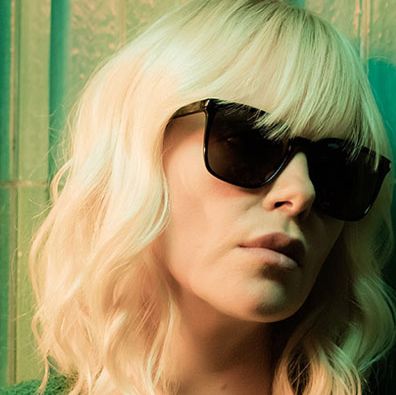 Photo: Jonathan Prime/Focus Features
If you're a killer female action hero, it goes without saying that you need a killer wardrobe. Kill Bill's bride had her yellow jumpsuit, Wonder Woman has her club-ready going-out tops, and Lorraine Broughton — the hero of Atomic Blonde (played by Charlize Theron) — has her coats. Lorraine may be an invincible international assassin felling KGB agents at every turn, but that doesn't mean she'd be caught dead outside without proper fall layers. (It's cold in Berlin in November, okay?!) Scroll through to see some of her best outerwear.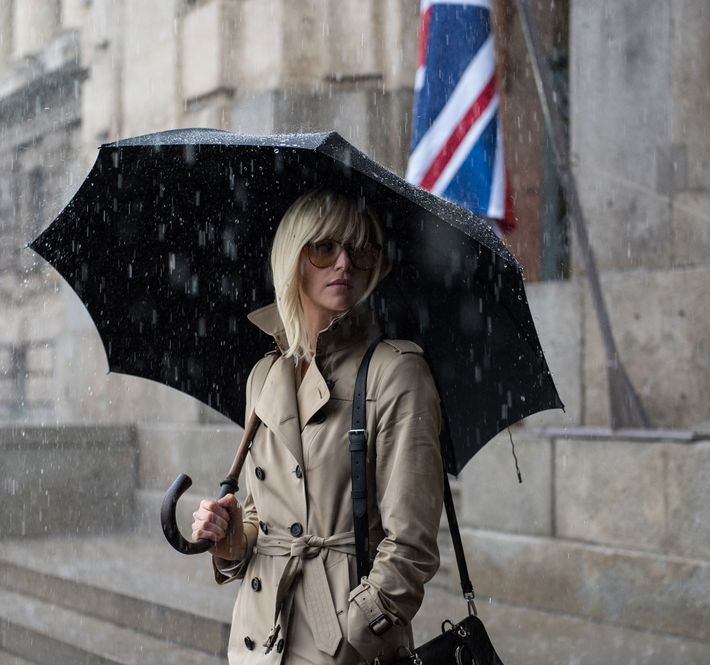 An classic British trench is a mandatory staple of any self-respecting British spy's wardrobe.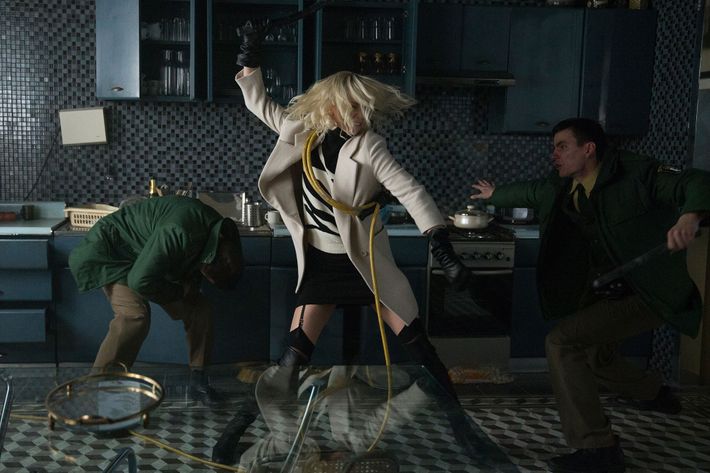 True badasses aren't afraid to wear white to a fight (and after Labor Day, no less).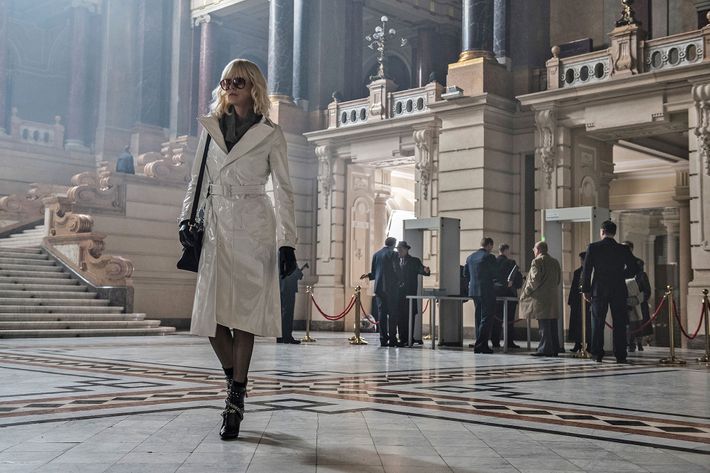 When you're punching as many people in the face as Lorraine is, it's always good to have some waterproof options.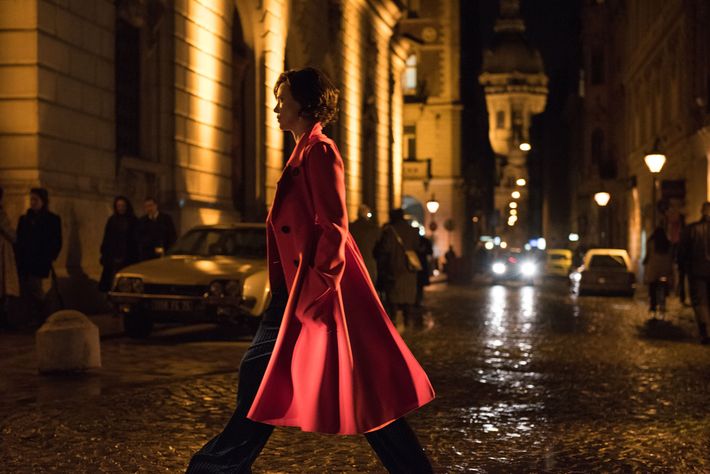 Lorraine also loves a bright ruby red – it reminds her of the blood of her enemies.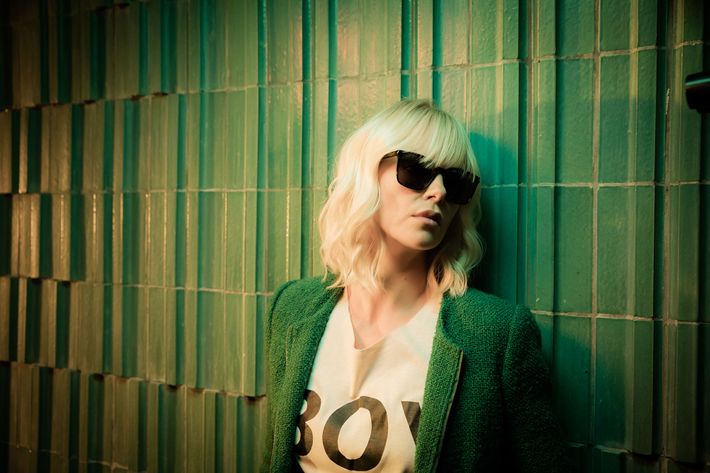 I call this look: rockstar-assassin.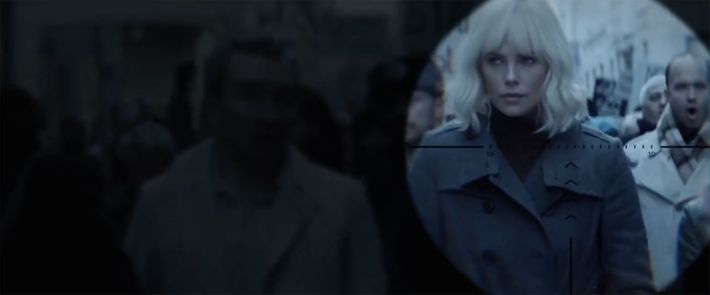 A muted gray trench is a useful item for camouflaging in a crowd (epecially when you're being tracked at all times by enemy agents).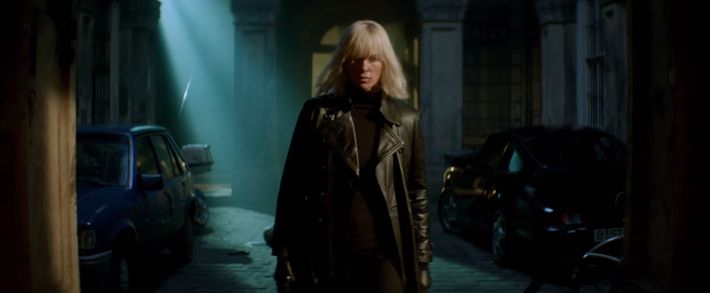 Terminator-chic.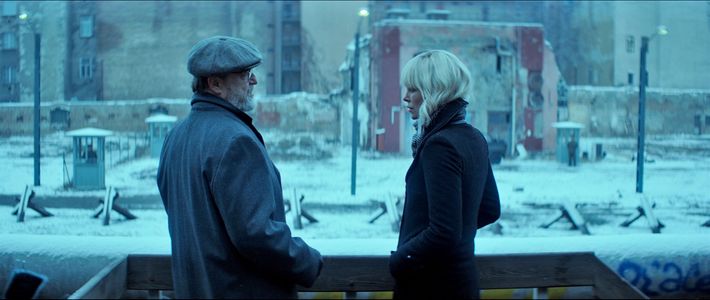 You can bet a secret black leather collar isn't the only secret Lorraine is hiding.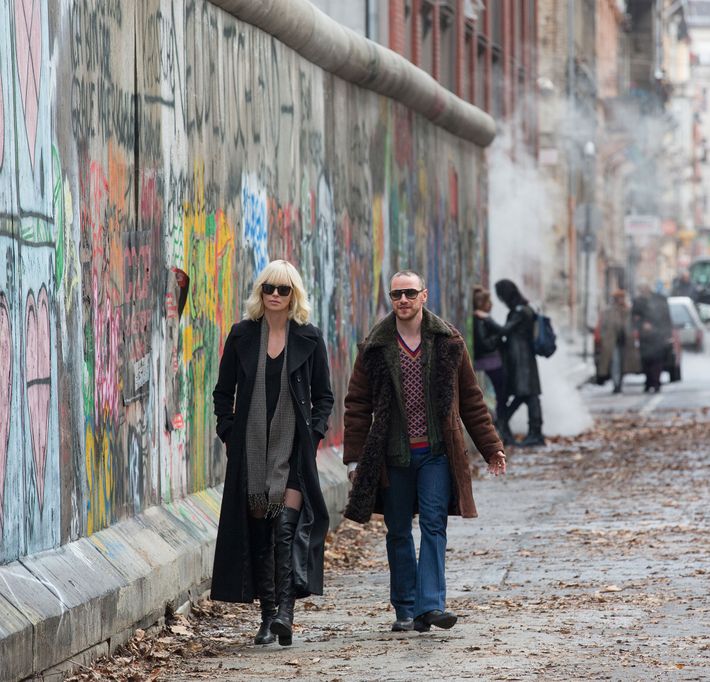 A long scarf also doubles as a helpful whip and/or strangulation device for any KGB agents she may meet on her morning walk.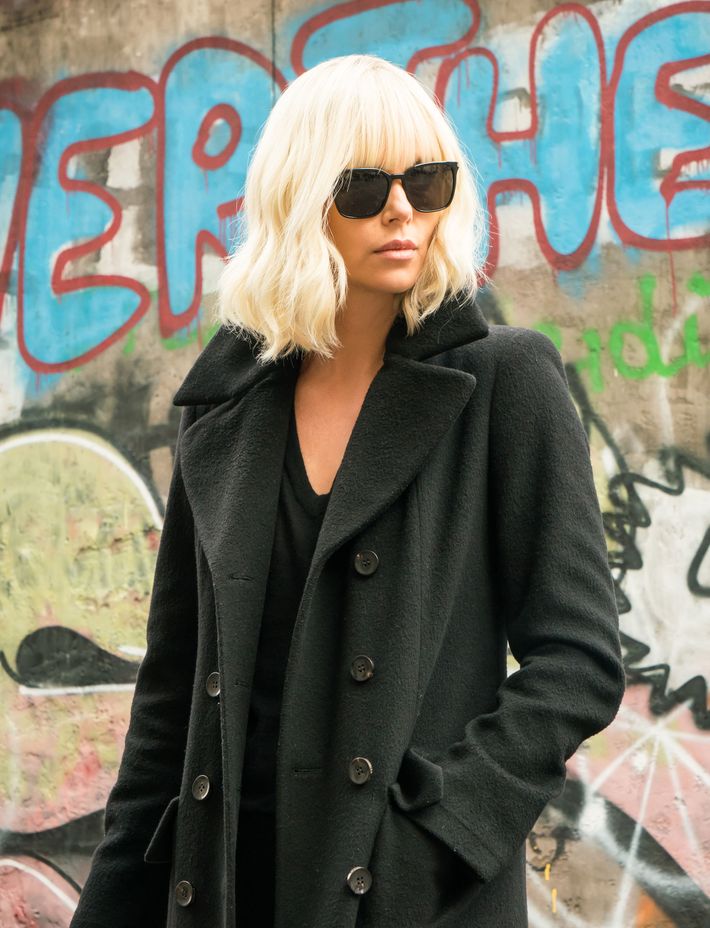 Bad to the bone.