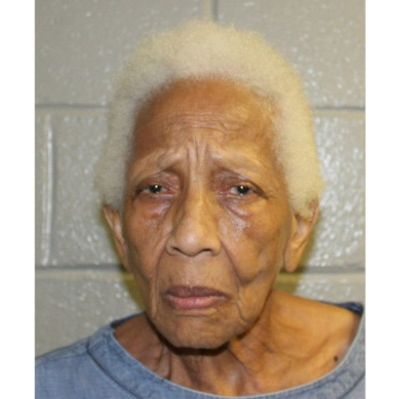 Doris Payne.
Photo: Chamblee Police Department
Doris Payne, the 86-year-old woman famous for her luxury jewel heists, was arrested at a Walmart in Chamblee, Georgia, for allegedly pocketing $86.22 worth of electronic and pharmaceutical goods from the suburban Atlanta store.
Payne was arrested while wearing an ankle monitor from her previous probation shoplifting arrest, when she allegedly tried to steal a $2,000 diamond necklace from the Von Maur department store in December 2016. She was also on probation at the time of that arrest for swiping a pair of $690 Dior earrings from another Atlanta-area mall.
Payne's criminal record dates back to 1952. She has worked under 20 aliases, and five Social Security numbers. In addition to a nearly 20-page rap sheep in the U.S., she has an extensive Interpol record, with arrests in Greece, France, Britain, and Switzerland. Her largest alleged theft took place in 1974, when she supposedly stole a $500,000 ring in Monte Carlo. She was stopped by police at the airport in Nice, but the ring was never found.
Payne was the subject of the 2013 Netflix documentary called "The Life and Crimes of Doris Payne" in which she claimed to have stolen at least $2 million worth of jewelry. "There's never been a day that I went to steal that I did not get what I went to do," she said.