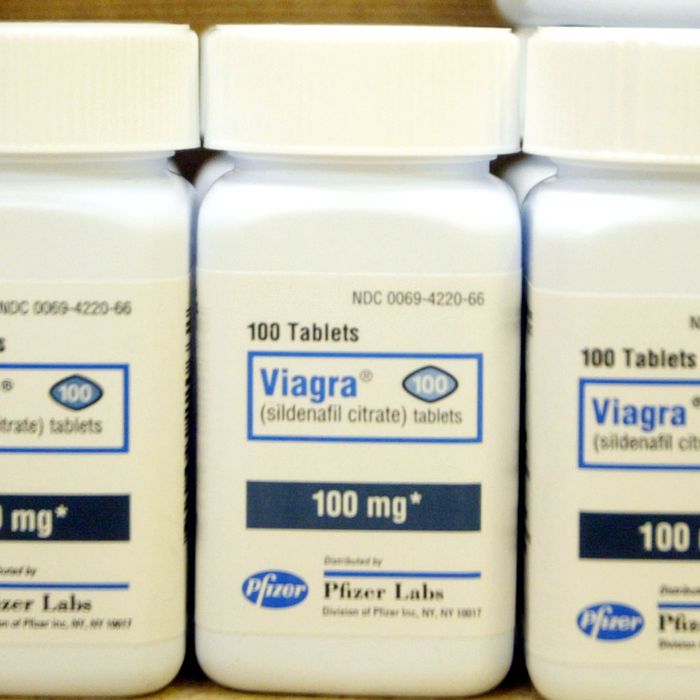 Viagra.
Photo: Joe Raedle/Getty Images
On Wednesday morning, President Trump announced in a series of tweets that he would be reinstating a ban on transgender individuals serving in the military in "any capacity," due in part to the "tremendous medical costs." But according to the Hill, these costs pale in comparison to the amount of money the Defense Department spends annually on erectile-dysfunction medications.
Trump's statements reverse President Obama's 2016 announcement that required the Pentagon to begin accepting qualified transgender recruits by July 1, 2017. That same year, a RAND corporation report estimated that covering transition-related costs would cost the Defense Department between $2.4 million and $8.4 million annually.
Meanwhile, a Military Times report found that in 2014, the Pentagon spent $84 million on erectile-dysfunction meds, including $41.6 million on Viagra alone. It notes that while drugs like Viagra, Cialis, and Levitra are occasionally prescribed for conditions such as pulmonary arterial hypertension, they are overwhelmingly used in the treatment of male sexual dysfunction. Of the 1.18 million prescriptions, less than 10 percent were for active-duty service members.
The RAND report also estimated there are between 1,320 and 6,630 transgender service members in the military, but military LGBTQ advocacy groups put that number closer to 15,000.
"The money is negligible," Kristen Beck, a Navy Seal veteran who is transgender told Business Insider, "You're talking about .000001% of the military budget."
A number of Republican lawmakers have spoken out against Trump's decision, and the American Civil Liberties Union is exploring ways to combat the move.