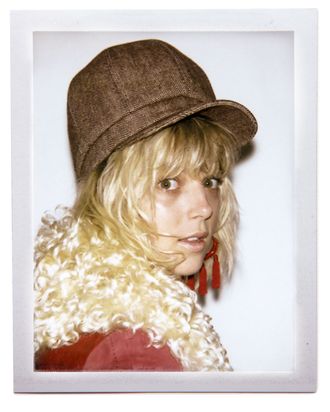 Caitlin Durra wears a Marc Jacobs hat and jacket.
Photo: Lucas Michael. Photo Editor: Biel Parklee.
"How do you think we should say like, who I am? Because I'm trying to figure it out," Caitlin Durra asks halfway through the interview. For someone figuring it out, Durra has done pretty well. She's a photo assistant by day, and she's modeled for Puss Puss, the magazine for chic cat ladies (though she rarely posts photos of her cat on her popular instagram account, @donutloverr). She only moved to New York — "deep Bushwick" — a year and a half ago from Nashville, yet embodies the quintessential downtown cool so well that All Saints Japan used her for a Manhattan-centric video. Read on for her lightning-round answers to our interview questions.
If you could be a magazine, what magazine would you be? Dazed and Confused.
If you could speak to animals, which animals would you want to talk to? Turtles. Well, sea turtles. They're my spirit animal.
Sneakers or slippers? Slippers for in the house, sneakers for out.
What's something your social-media followers don't know about you? I don't share a lot of my cat. Someone told me I love it less because I don't post about it. I personally don't care about pet pictures, but a lot of people love it. But I love baby pictures and I know a lot of people hate that.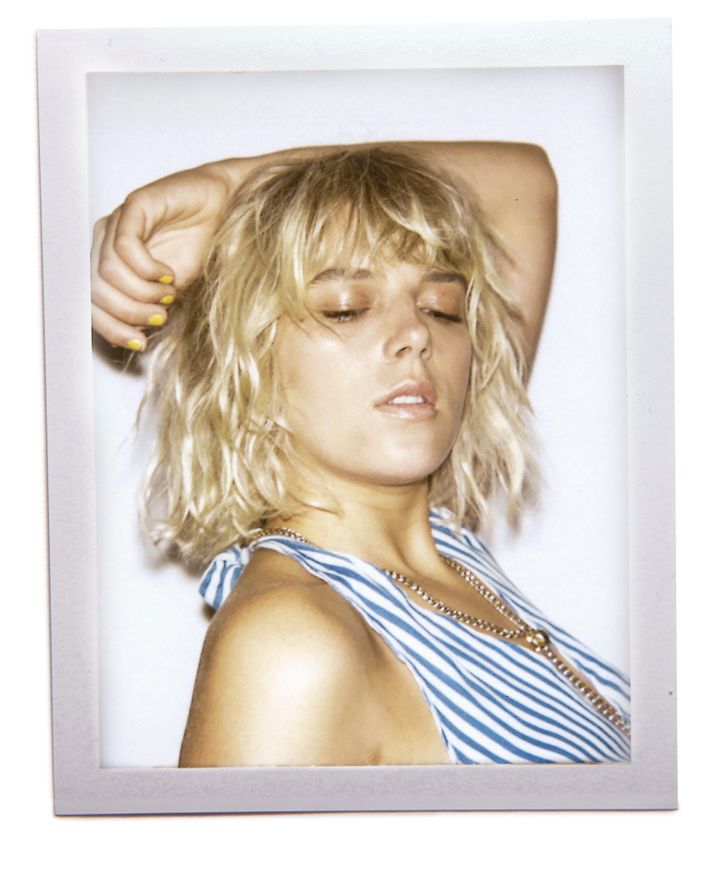 What was the last website you looked at? rapgenius.com
If you could be outfitted by one designer for the rest of your life, who would it be? Alexander Wang has always been my favorite.
What time is your alarm set for in the morning? Usually like 8:00, 8:02, 8:07, 8:10.
What do you eat for breakfast? Yogurt, granola, and iced coffee.
If you had only three things you could eat for the rest of your life what would they be? Elote, even though there's no nutritional value in corn. I love meatballs, it's weird of me. And doughnuts.
Fuck /Marry/Kill?  Kendrick Lamar/Annie Clark/Donald Trump.
Person you wouldn't mind being trapped in an elevator with? Danny DeVito.
If you were a color, what color would you be? Yellow.
If you could tell Donald Trump one thing and make sure he would listen, what would it be? I'd stare him in the eye and say "You're a really mean person down to your soul."
Cait wears a Marc Jacobs trench coat, $4,200, and hat, price upon request at marcjacobs.com; Oscar de la Renta earrings, $430 for similar at oscardelarenta.com.