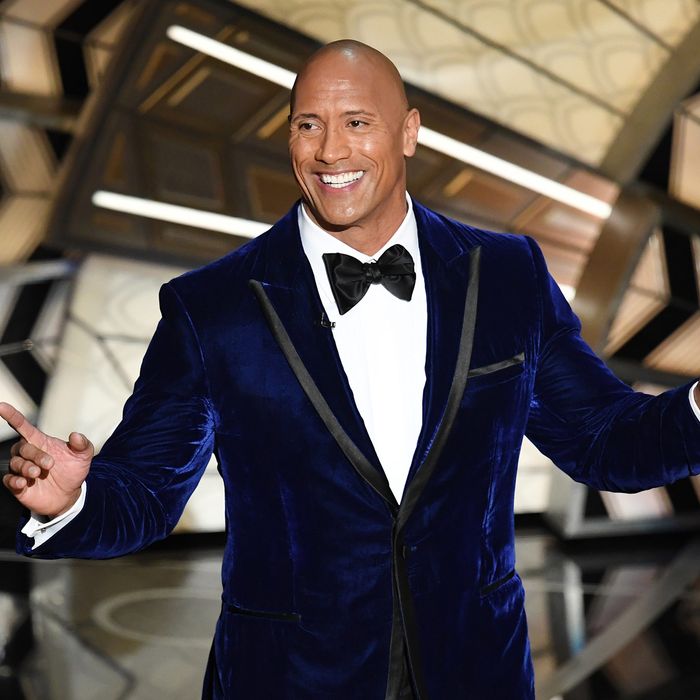 The Rock.
Photo: 2017 Getty Images
You: Wake up at 8 a.m., press the snooze buton multiple times, stumble blearily to the kitchen to make Folgers coffee, and splash some water on your face. The Rock: Sleeps three hours, wakes up at 6 a.m., skips to the bathroom and the gym, and then indulges in the ritual of prestige skin care. Responding to Cosmopolitan.com sex and relationships editor Ali Drucker, who asked about his skin-care routine on Twitter, the most likable and large-quadded man in the world broke down his skin-care habits. Here's what he uses:
Because you can only get a fresh start on tomorrow, when you've deep-cleaned yesterday's skin.
You're a lucky SOB and you don't know what your skin did to deserve the Miracle Broth but you're glad it does.
At the very least, the Rock doesn't appear to have discovered double cleansing yet.
If you buy something through our links, New York may earn an affiliate commission.