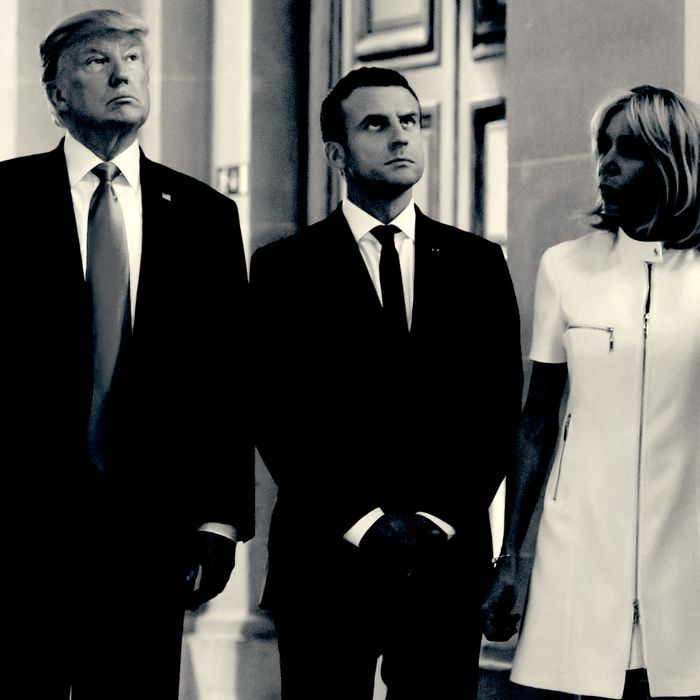 Melania and Donald Trump, Emmanuel and Brigitte Macron.
Photo: Getty Images
Donald Trump, never one to hold back from commenting on a woman's appearance, was seen telling the French First Lady Brigitte Macron "you're in such good shape." The remarks came during his Paris visit, after they finished up a photo session with Melania Trump and French president Emmanuel Macron. Trump reiterated his sentiments to Macron directly, then added, "beautiful."
Brigitte, 64, is over two decades older than her husband, who she initially met when she was a teacher at his high school.
Trump has previously complimented a plane for looking beautiful, even at the age of 30.