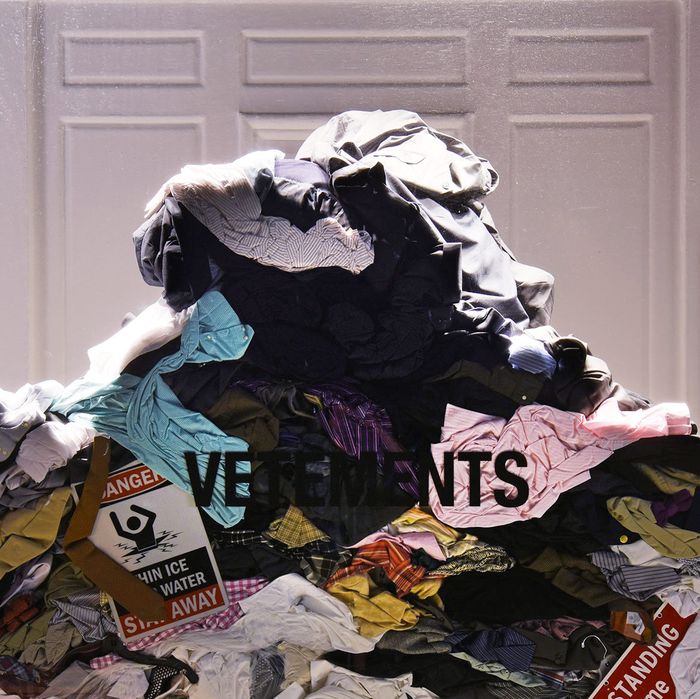 Vetements window display at Saks.
Photo: Michael Ross Photography for Saks Fifth Avenue
Vetements, fashion's favorite troll, is eschewing Saks Fifth Avenue's usual elaborate window displays for piles of clothes. No mannequins covered in couture, no bedazzled sugar plums, no glittering swings — just a pile of old clothes.
It's a very-Vetements take on a good cause. All the clothing is donated by Saks employees or out-of-date merchandise that will be given to RewearABLE, a program designed to provide sustainable employment for adults with developmental disabilities that also recycles clothing. Each day, the pile will be added to, representing excess and consumerism in fashion.
The windows, growing day-by-day, will be on display until they are donated on August 10.