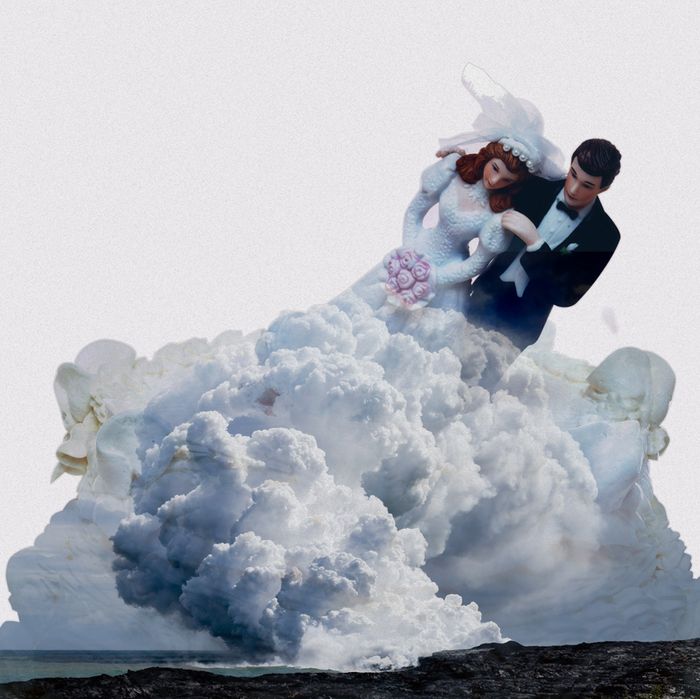 Photo-Illustration: Photo illustration by Jeni Zhen.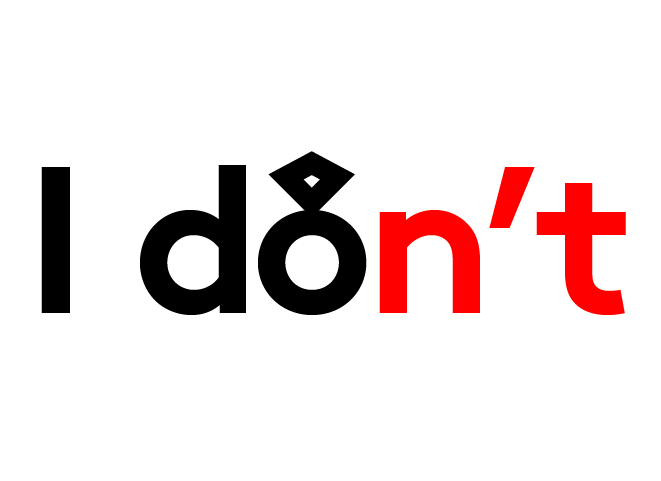 A weeklong series dedicated to skewering the traditions, expectations, and psychodrama that surround wedding season.
Planning a wedding means eventually finding yourself paralyzed — if only briefly — by the thought of all that could go wrong. "No, no, it'll be fine," well-meaning friends and family will assure you. "Don't worry! Everything will be fine."
But what if it isn't?
Join the Cut on a journey through the world of worst-case scenarios, from natural disasters to infidelity to permanent brain damage.
The groomsman in a coma.
I was 35 when I met my husband online. We fell in love and things happened fast. We met in June, he proposed on Labor Day and the wedding was set for October. I planned it in six weeks and it was a full-on formal ballroom affair. I wanted it to be perfect.
I didn't serve alcohol at the rehearsal dinner because I wanted everyone to be in good shape the next day. But one of the groomsmen wanted to party. After dinner he decided to take the boys out for a few drinks — they were a real tight friend group and my husband was the first one to get married. I told him, "You have to be home early … regardless!" 
The next morning, when I was in the stylist's chair getting my hair done, he called and he started talking fast: "Holy shit you will never believe what happened!" I was like, What? What happened? I was on high alert, thinking, What did you do? He told me that his friend — the groomsman — was in the hospital in a coma. I flipped out. Turns out he'd been out all night, hitting on girls, getting tanked. He ended up driving past a stop sign and hitting a boulder in someone's driveway, and flipped his car.
I just kept saying, "What? What? What? What? What?" And, I am ashamed to admit, my next thought was: You don't have a groomsman now and things will not look perfect! I wasn't even upset about what happened to him. I was worried about my wedding. That sounds awful, but that's what was going through my head — you ruined my wedding! I was shaking so much, I remember thinking, You have to calm down. This is a complete accident. You have to calm down. But I was also thinking he didn't have to get in that car drunk, and he could have killed someone!
We were in a dilemma: Should we still have the ceremony? How will we feel? What would the groomsman's family think of us going ahead with our wedding … I said, "Look, we have spent all this money and nothing is refundable because it's the day of." So we decided to go through with it.
It hung over us the whole day. When we sat down for dinner the best man was giving his speech, and everyone was whispering among themselves: Did anyone hear news from the hospital?
We went on a honeymoon a few days after the wedding. We still didn't know the extent of the damage. Would he walk again? Would he talk again? Will he have permanent brain damage? He was in a medically induced coma for three months and five years later he's still not fully recovered.
Alcohol in the dark.
The event took place on the hottest day of the year, with no AC in the church or limo. And then we lost power for most of the reception. We got through our couple's dance and parent dances and that was it: Lights out. All we could do was serve alcohol … in the dark.
The bride had a fever; everyone else froze.
We planned our wedding for October 3, 2015, in the Berks — we're big leaf-peeping nerds, and late September/early October is usually a dream out there. We chose Camp Becket. It's basically a set piece out of the movie Meatballs. The weather in the weeks leading up to the wedding had been GORGEOUS, in the 60s and 70s, and we had a whole weekend of outdoor activities lined up, from archery to softball. People had planned to camp in the cabins.
Then, the weekend of the wedding, temperatures plunged into the low 50s. None of the main event buildings at Becket are winterized — no insulation, no heating — so our guests froze their tushes off. My brother went to Kmart at 9 a.m. on our wedding day with my credit card and bought 150 $7 fleece blankets. People wore their coats and hats through the service, and at the reception they wrapped themselves in the blankets. A generator we hired last-minute conked out, so all we had to warm up the dining hall (our reception space) was a big fireplace in the center of the room, booze, and eventually, the dance party. To add insult to injury I'd spiked a fever that morning, so I didn't touch a drop of alcohol that night.
What else? A lot of people ended up not having cell-phone service at camp, including our wedding planner, who, while lovely, and great with aesthetics, proved absolutely fucking incompetent in the logistics department. She rolled up to the ceremony site 20 minutes after we were supposed to begin and looks at me and says: "So, when should we get started?"
The $3.25 million annulment.
I was DJing this wedding in the Hamptons one summer. The bride and groom were kinda young, mid-20s. I knew going in that they were partiers. The first time I met them they asked to meet at a bar at on a Sunday morning and they were two Bloody Marys in when I got there.
Looking back that was probably a sign that something was up. There was just no real sense of feeling between them. They left all the songs up to me — even the first dance. It was like they just didn't care.
The bride's family was rich. The wedding was in a huge mansion. They'd torn out the tennis court and created this tented monstrosity that felt like you were walking into an enchanted forest. When I arrived all the vendors were talking about how messed up they had gotten the night before.
The bride and groom and all their people had started drinking at 5 p.m. and kept going until 5 a.m. Open bar, hard liquor; wine; beer … you name it. It felt like the Hangover movie, you know? Like at some point Mike Tyson was going to show up with a tiger, or someone was going to lose a tooth. They had a pre-ceremony cocktail hour, and that's when I noticed the groomsman and the bride off to the side talking. I didn't think too much of it, I didn't know the group dynamic.
During the ceremony something felt off. Usually you can feel the emotion in the room — even when you don't know the couple — but I didn't feel anything. When it was time to cut the cake, no one could find the bride anywhere. Everyone was running around the huge property searching for her. After 45 minutes, the wedding planner and I decided we had to move on, keep them dancing, we can cut the cake later. That's when we realized the groomsman was gone, too. It didn't seem possible. They were just … gone?
We didn't want to skip the cake cutting, but the bride was MIA … So the groom cut the cake by himself. He was already wasted.
When the wedding ended at 2 a.m. the bride was still missing. We were worried: Did she get sick? Was she in the hospital? Had she passed out? And nobody else really seemed concerned. It was as if all they cared about was the show, the party.
About five days later, the planner called me. Surprise number one: The bride and the groomsman had left and had been hooking up in a hotel somewhere. And surprise number two: The wedding was annulled the next day. I asked, out of curiosity, how much the wedding cost. She said $3.25 million. A $3.25 million party that the guest of honor, the bride, ghosted.
The mother of the bride passed out.
My mother-in-law has a drinking problem; she's been in and out of rehab for decades. We almost didn't have a wedding because we weren't sure how we'd manage her. It's sad. (And she's not that nice, either.) We didn't think she was drinking before the wedding — there were no signs. But just as the ceremony starts, it's her turn to walk my wife down the aisle, and boom: She passed out. My wife was looking straight at me, really in the moment, so she didn't act fast enough to catch her. When the ambulance came, they called it dehydration. She rallied for the party, and we had a do-over of the entire ceremony once she was with the EMTs and we knew she'd be okay.
I bitched out the bride and the whole wedding heard.
A colleague asked me to sing at a wedding. The plan was that I would start singing when the bride entered the church. I was supposed to be out of sight the whole time — standing at the back, by the door. I was given a walkie-talkie so that I could get the signal for when she arrived.
My friend had told me a little bit about the bride. He didn't like her. He said he didn't really trust her and nobody wanted them to get married. On the day of the wedding, I was killing time waiting for my signal to start when I picked up the order of service, saw the Bride's name, and kind of started sort of riffing to myself out loud. I started saying like: "Oh, is she the weird liar you told me about? The one who said she was volunteering with orphans but was actually in rehab? The one who supposedly modeled for Armani … sure … I mean, with that nose …?"
I was getting pretty bitchy. I was just being funny! I went on … "She sure does look the type who daddy is always paying for … totally get that. Schools, ponies, ballet, rehab for her eating disorder … the thousands in parking tickets, the elaborate wedding to her first husband, another stint in rehab for the breakdown she had when her husband was caught fooling around with their 18-year-old male neighbor …"  I didn't know anything was happening until the vicar came up and shushed me. The technician had accidentally mixed up the channels and put the walkie-talkie through the priest's microphone. Every single word went through the microphone into the pulpit!
I looked out and the mother of the bride was half hovering in her seat, bobbing up and down, looking around … clearly wanting an explanation. A couple of the groom's friends were smirking. I started to panic! But I also had to sing "Ave Maria." So as the bride walked in, I sang my song. Afterward, I thought that I should hide myself among the choir. The altar and choir stalls were out of sight. I helped myself to a choir robe at the back of the church and walked as quietly and unassumingly as I could down around the back of the altar screen, to join the choir members.
The rabbi broke Jewish law for a hurricane.
My family was going to be coming in from Miami, so I knew that getting married at the height of hurricane season was a risk. But the wedding was going to be in Brooklyn. So imagine the panic, confusion, and utter WTF-ness when the week of my wedding, Hurricane Irene emerged and was on a direct path for NYC. We went on with that week chalking it all up to a bunch of media hype: There was NO WAY a hurricane was coming to NYC. My family arrived, we ran last-minute errands, I picked up my dress … but the calls started on Thursday, two days before. "Are you going to reschedule?" "What is your plan if the storm hits?" I ignored those messages and silently cursed them for trying to ruin my day. But then it started looking like this storm might actually hit us — just not until Sunday. Would we still be able to pull things off on Saturday night?
Well, we tried, even as a barrage of guests canceled and those who were already in town started freaking out and planning their escape. Local friends, too. My husband-to-be and I cried more tears than I knew the body was capable of producing, and started making some tough decisions. Our rabbi agreed to break Jewish law and marry us on Saturday morning (Shabbat) instead of Saturday evening. We canceled the photographer, the DJ, and the flowers. The subway was set to shut down at noon so we sent a text to local friends saying that if they could get to Brookyn by 9 a.m., they were welcome to watch us quickly exchange vows. Thankfully, all our family on both sides had made it to town and was staying in the hotel where our wedding took place. As soon as I started walking down the aisle, I knew that we made the right decision to go through with the ceremony, because I was never more in love with my husband than I was at that moment. I totally forgot that the end of the world was gearing up outside.
After an emotional ceremony followed by a quick continental breakfast and impromptu photo shoot (no photographer, just everyone doing their best for us on our iPhones), we went back to the bridal suite and met the friends and family who were stuck in the hotel until the airports reopened.  We hosted a "reception" that evening in our suite with Dallas BBQ (only restaurant still open) and all the candy from our unused candy bar.