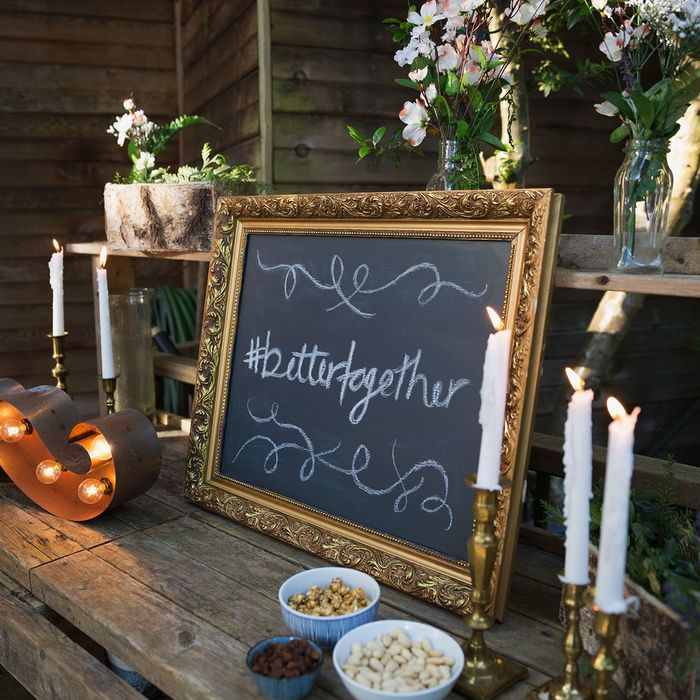 A hashtag invites the quiet participation of strangers and the estranged.
Photo: Getty Images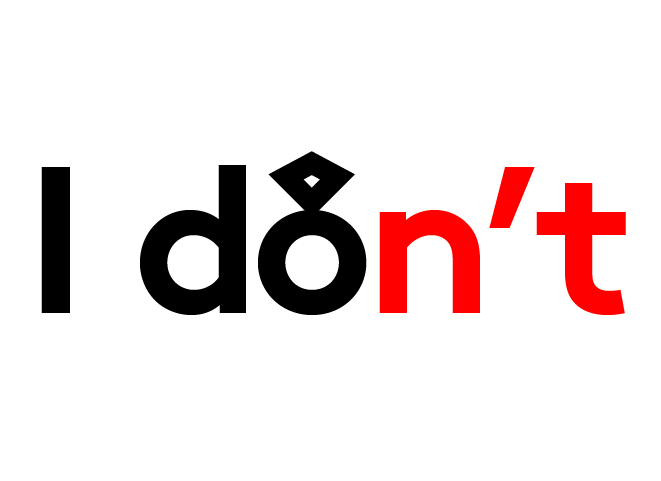 A weeklong series dedicated to skewering the traditions, expectations, and psychodrama that surround wedding season.
Wedding season. Every year I know it's coming and yet every year I am amazed by how many more people there are getting married. And we are truly in the thick of it, my friends. If your Instagram Discover page isn't just a ton of women in $5,000 dresses jumping whimsically in the air with their "champion, travel buddy, best friend … and now husband!!!" I want access to your algorithm, because I'm drowning in clever little couple-name puns. From hashtags to bridal selfies, social media has made wedding season — an already extremely fraught time of the year for those getting married or not — even worse. Here are a few reasons why.
Hashtags are for strangers
It is already extremely difficult to craft a wedding guest list without making people feel left out. And now, thanks to everyone's aforementioned puns (which can be, admittedly, kind of clever), every acquaintance, old high-school friend, and girl from your old job who thought you were closer than you were has their feed flooded with snapshots of the party they weren't invited to. At my own nuptials, we used #tacowedding, which turned out to be an extremely popular choice, and we now share our blessed memories with like four or five other couples who served tacos after their ceremonies. A hashtag invites the quiet participation of strangers and the estranged, who are now sitting in a bar bathroom forming opinions on a day about which their opinion matters not at all. And thanks to guests so excited about showing off their experimental culottes lewk, they stoke that fire #all #night #long in a vicious cycle that could literally be solved by one Dropbox folder. Enough!
Everyone films the vows unless you tell them not to
I don't know what one would do with a video of a friend's wedding vows, but everyone takes them now. Who needs a sea of phones as witnesses? Should people who weren't even invited to the after-party be privy to the most intimate part of the day? What if you end up on the Discover page next to a slime video? After attending several weddings where guests treated the ceremony like they'd won amazing seats at a Rihanna concert through some kind of radio contest, I ended up asking people not to have their phones out during our vows. I was very pleased with myself for orchestrating a truly intimate ceremony until a friend later sent me a clip she had secretly recorded. Ugh.
It has made me, a normal person, into a real dress-shot creep
I did not grow up obsessing over what my wedding dress would look like one day. I don't like wedding stores, and think expensive wedding dresses rank somewhere near cellulite-removal creams among the great scams of our time. My actual wedding dress was a $131 sundress from Aritzia. (Many of you probably wore it on holiday, congratulations to you as well.) But now that I can see the wedding dress of any friend, friend of a friend, or lunatic cousin of a friend, I have become a dress creep. An acquaintance was talking about their friend's upcoming wedding — a woman I don't even know — and I heard myself utter the words "How's the dress?" like some kind of judgmental aunt. Everyone should be able to wear what they want, on their wedding day and any other day, without being judged by masses of strangers.
Anniversary status updates feel like a lot of pressure
Is this just me? Am I the only one who happily celebrates their anniversary in private (Why not? It's a milestone! Nurturing and appreciating the love you have is important!) but then feels a little tug, like a puppy at the hem of my metaphorical nightgown, and when I look down, its big eyes are saying, Do a Facebook post about how he is your best friend. And you know what, sometimes I do. But I think maybe everyone finds this a bit uncomfortable. Right? Please? The reason cards are folded in two is because the sentiment inside a card is private. Instagrammed anniversary updates are putting the inside of the card on the outside — and then giving one to every person you've ever known. Why.
Bridal "weight-loss journeys" are now public
Do not search Instagram for the hashtag #sweatingforthewedding. Or #bridebod or #shesaidsweat. It is all too grim, an army of women fighting against time and nature to be slightly smaller than usual, "for the pictures." This has always been a thing, but now a "community" has formed around it, a 24/7 source of confirmation that yes, dropping 15 pounds in six months is the right thing to do. Until there is an equally large and supportive contingent of wedding social media supporting my new and radical #breadingforthewedding initiative, I would very much like bridal fitspo to retire bitch.
Everyone's weddings look almost exactly the same
The clearest sign that social media has turned our weddings (and marriages?) into performances for strangers and acquaintances is that everyone sets the stage almost exactly the same way. My prowling of hashtags has slowed this month because the aesthetics of everyone's nuptials, from the deconstructed flower crowns to the Polaroids of guests in sunglasses to the reclaimed wood, have merged at such a level that they look exactly the same. And maybe this is a good thing. Maybe people will lose interest in achieving whatever the agreed-upon wedding vibe is for that year and start making endearing aesthetic missteps or letting their mothers-in-law dress themselves or asking their bridesmaids to wear bras again. Maybe we have finally reached Peak Creep. A rose centerpiece is a rose centerpiece is a rose centerpiece, you know?