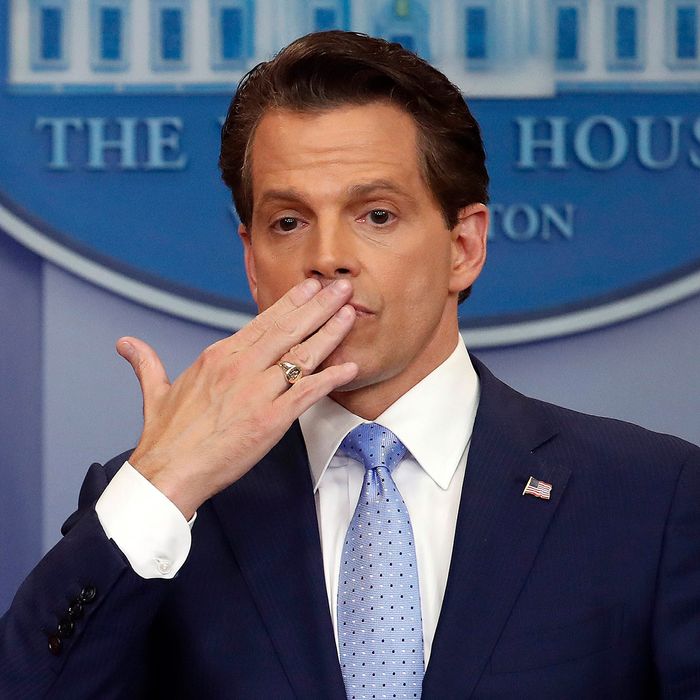 Anthony Scaramucci's sweet good-bye.
Photo: The Associated Press
Anthony Scaramucci officially joined the Trump White House on Friday, taking his turn at the press secretary's podium and signing off with a kiss. According to Axios, the gesture inspired a White House official "who shall remain nameless" to choose a specific emoji to refer to Scaramucci in text messages to outside advisers.
The emoji is — you guessed it — the kiss face. Scaramucci isn't the only one with his own emoji — Steve Bannon's allies like to refer to Gary Cohn, Trump's chief economic adviser, as "globalist Gary"; they use the earth emoji as shorthand for him. And some people reportedly use the reindeer emoji for Reince Priebus, whom they call "the prancer."
A super-Italian Long Island guy blowing a smooch? This seems like the perfect time for Apple to finally add the chef's-kiss emoji.
An earlier version of this post incorrectly quoted an Anthony Scaramucci parody Twitter account.