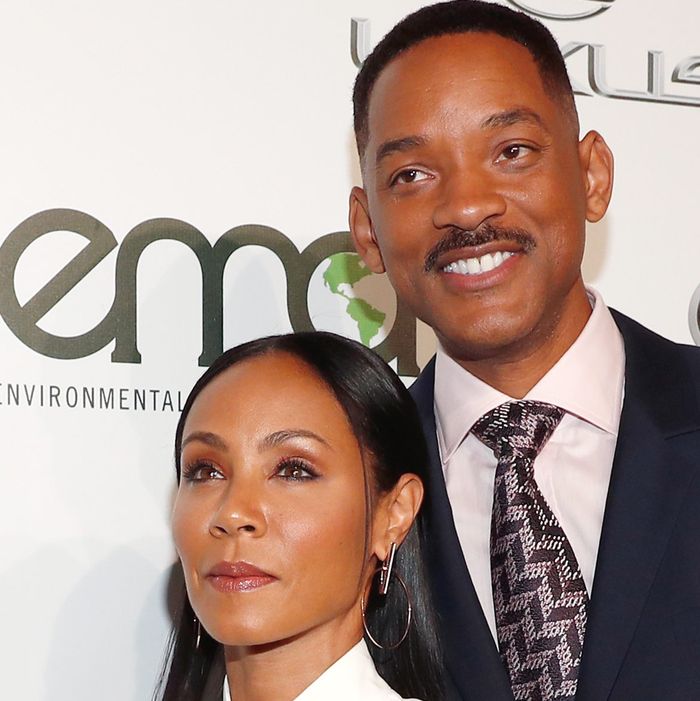 Will Smith and Jada Pinkett Smith.
Photo: 2016 Getty Images
Will and Jada Pinkett Smith seem like a pretty unconventional and open-minded couple — they produced Jaden and Willow, after all — but according to Jada Pinkett Smith, rumors of their freewheeling sex life have been greatly exaggerated.
Last night on Watch What Happens Live, Pinkett Smith turned her attention to one of the craziest rumors that dogs the pair. "The craziest rumor? That Will and I are swingers," she said. "That's the craziest one. It's constant. And I'm like: Yo, I wish!"
Hopefully next time she'll address our favorite Smith-family rumor: Is Jaden actually a vampire?