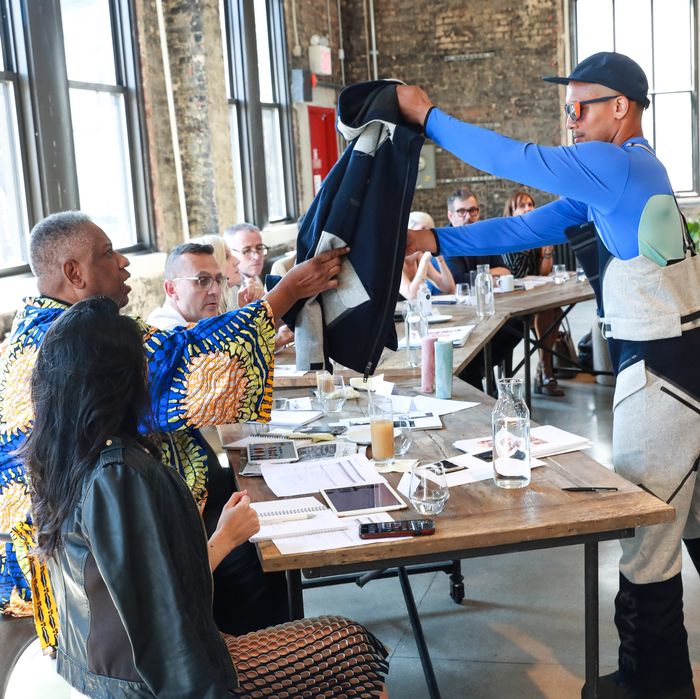 A model for Dyne presenting to Woolmark judge André Leon Talley.
Photo: Neil Rasmus/BFA.com
It's hard to think about wool when it's 90 degrees in New York, but the two designers who won last night's Woolmark Prize assured me that it's actually a great fabric to wear in July.
British designer Zaid Affas and Portland-based Dyne won the womenswear and menswear Woolmark awards, respectively, last night. The awards honor designers' use of Australian merino wool, complete with a prize of 70,000 Australian dollars (around $55,550 USD). The two designers will now advance to the global competition, competing to win 200,000 Australian dollars.
Woolmark has long been a champion of emerging design talent. Past Woolmark winners have included a 21-year-old Karl Lagerfeld and 18-year-old Yves Saint Laurent.
Zaid Affas, a four-year-old brand, showed a laminated red wool jacket, sweatshirt, and floor-length wool dress. Dyne, on the opposite end, won with a grey-and-black woolen snowsuit, paired with a (non-wool) snowboard.