Holly Andres started taking pictures in Portland, Oregon, on June 19, circled the nation, and ended in Missoula, Montana, on July 31. Along the way, she met the following women — and their Americas.
Portfolio by

Holly Andres


Styling by

Rebecca Ramsey
Top Image: Olivia Simons, 26, and Kate Reed, 32, at Southfork Ranch in Parker, Texas.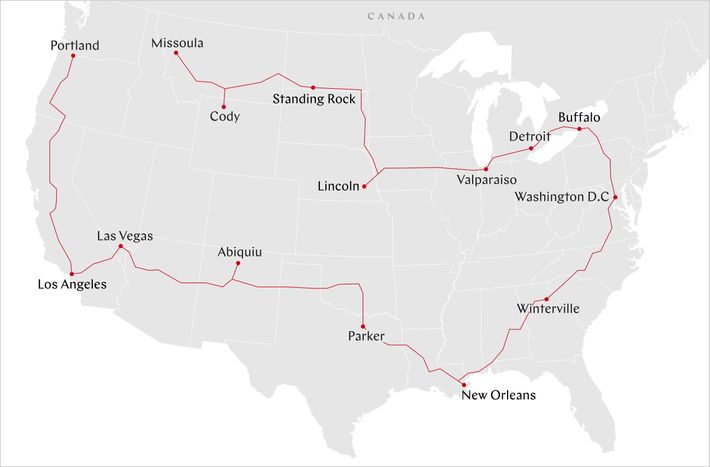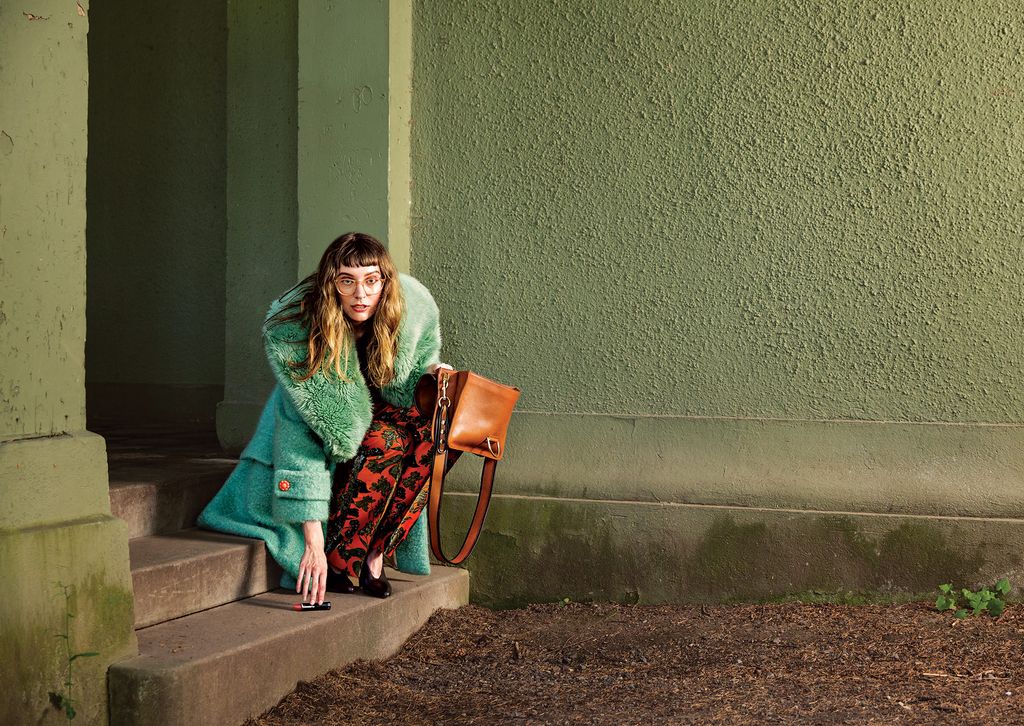 Lauren Gonsalves, 24

Jewelry-Maker, Illustrator
"I'd say I'm akin to Jodie Foster as Dr. Ellie Arroway in Contact, with a mixture of Wayne Campbell and Garth Algar from Wayne's World. I try to not take myself too seriously.
"The strip of grass my bedroom window looks out at we call the kitty-cat highway. There's a bunch of neighborhood cats, and I happen to have the loudest. Recently, I came home to find a group of three young people taking selfies with my cat, Noodle, and he was absolutely loving it."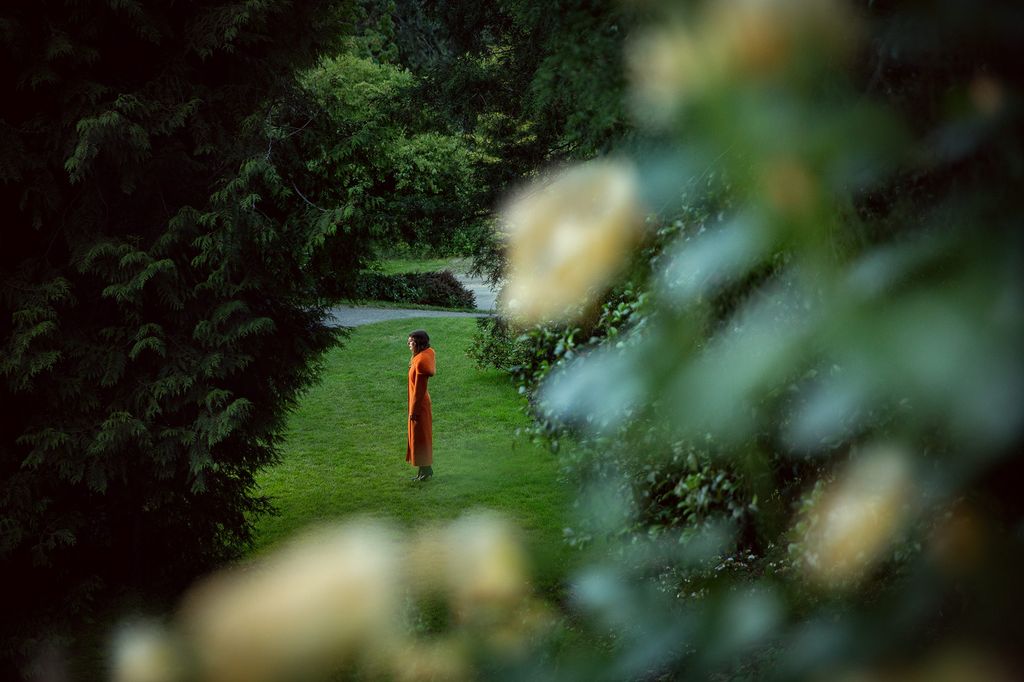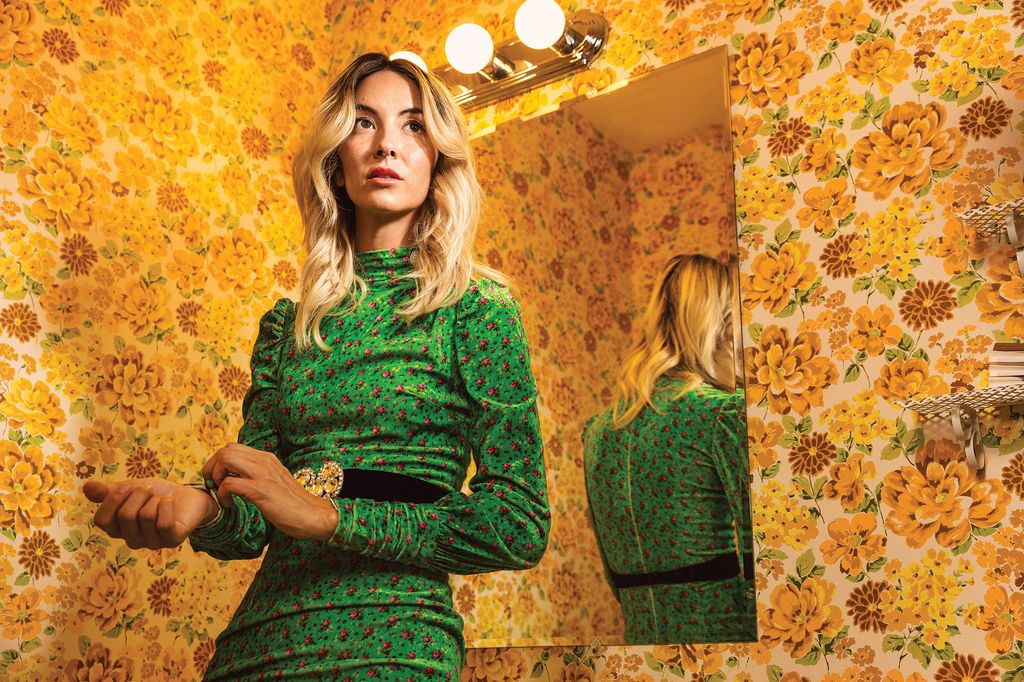 Honor Hamilton, 29

Stylist, Vintage Seller
"Both my parents worked, so I always wanted to be a working woman. As I get older, I find I am less interested in having a family. I feel like this is the norm among my peers — we all are bearing the burdens of our predecessors."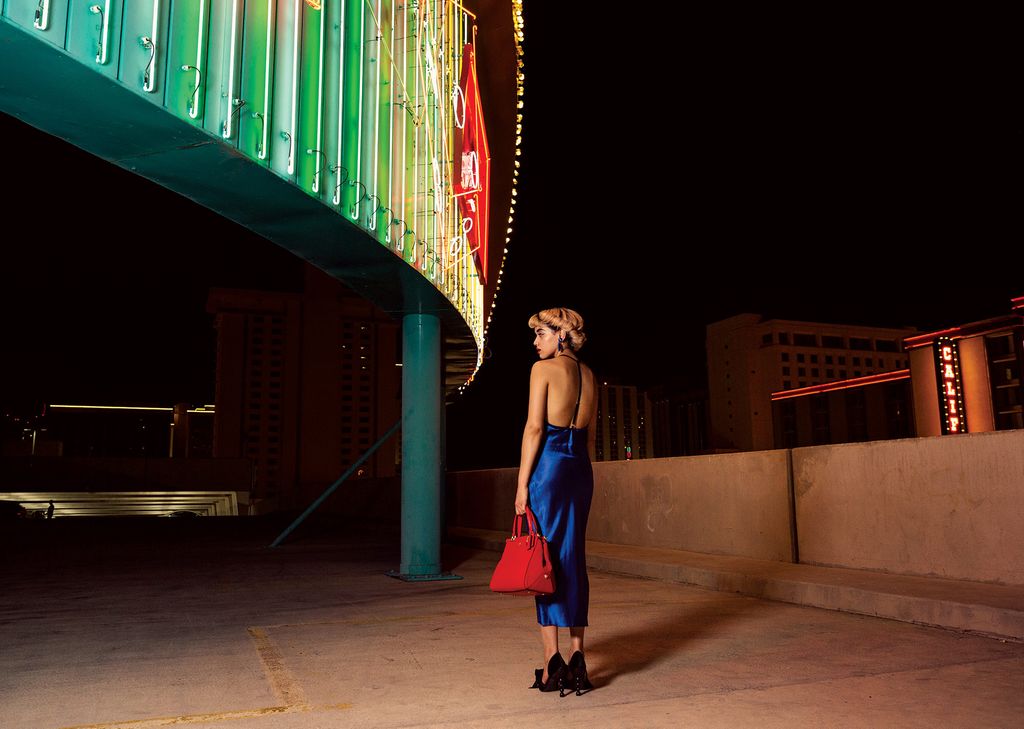 Edith Bahena, 24
Actress, Retail Associate
"I work at Neiman Marcus Last Call — not like the full department store; it's the outlet. I don't think I could do a department store, because they work on commission and I don't deal with competition very well. I'm like, Let me just hide in my little corner. I aspire to be a successful actress, though. I like old Hollywood films and stars like Bette Davis, Joan Crawford, and Audrey Hepburn. When my family moved here from Mexico, I was 10. I didn't have many friends, so I turned to movies so I didn't feel lonely.
"I don't go to casinos anymore. As a little girl, I was like, Oh, look at all those pretty lights. When I turned 21, my friend took me to a casino and I lost $5. I was like, I'm never going back again. It was just a little machine, and it took all my money."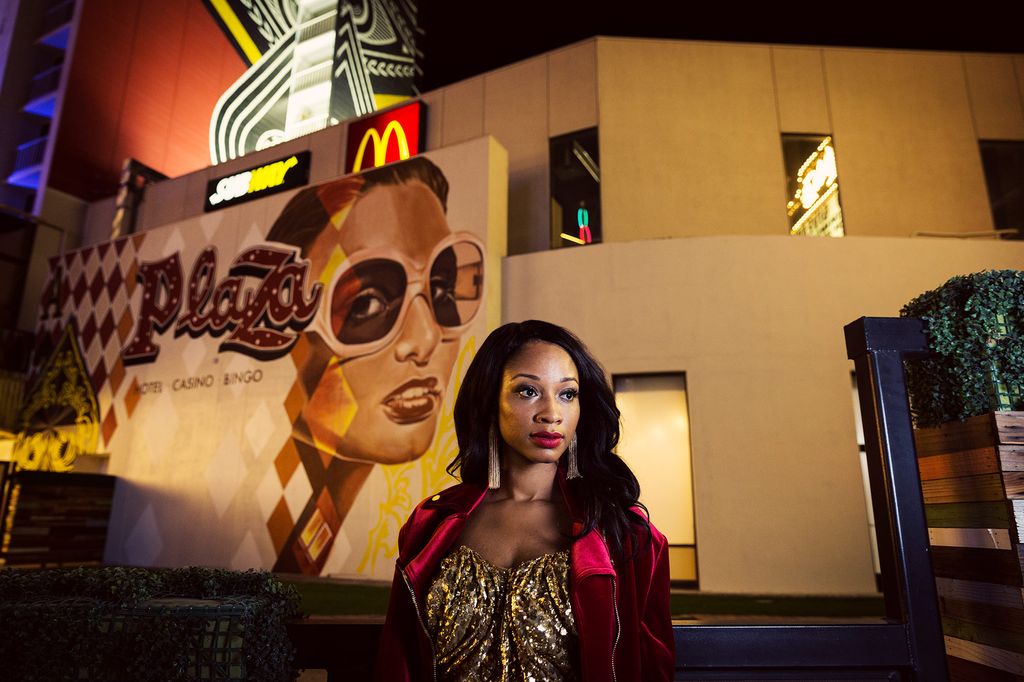 Khalilah Yasmin, 35

Showgirl, Writer
"Would I return to Nebraska? There's so many places to see that I don't need to go back to that one.
"When I was growing up, my mom's other children rejected me. Mom once said they were rejecting of me because I was lighter-skinned than they were. It's just so strange that you can hate a child for something they have no control over."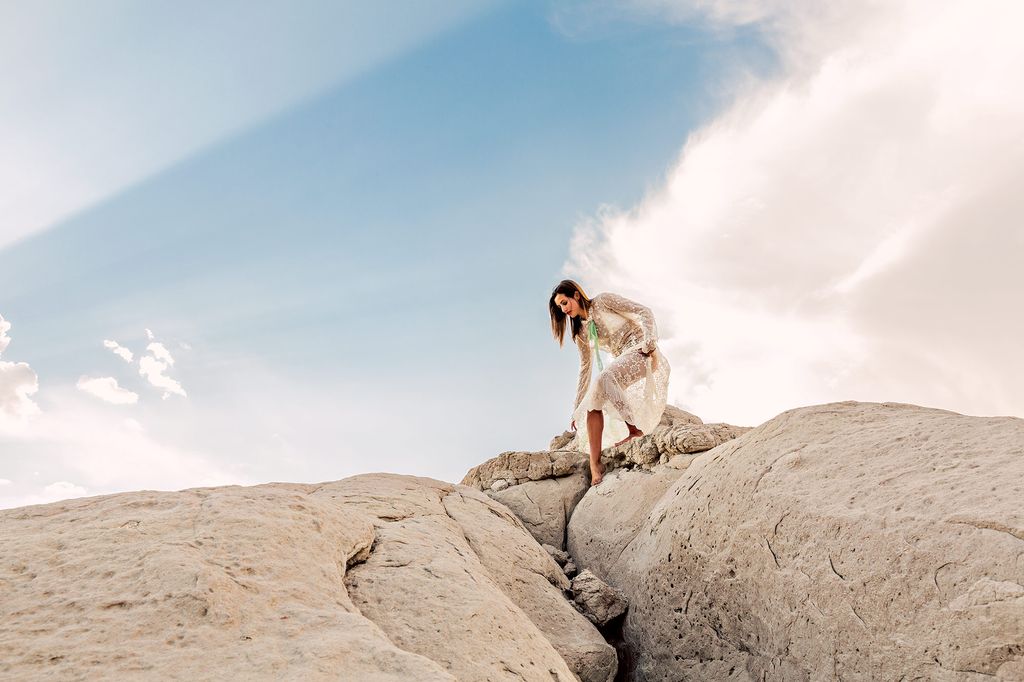 Zoë Castro, 19

Student
"They call it 'the land of entrapment,' and like most people, when I was growing up, I couldn't wait to get out. Santa Fe doesn't really have a lot to cater to youth; it's mainly older people who come here to retire. When I graduated from high school, I went as far away as I could. But I missed it so much. I missed green chile, stepping out the front door to the sight of a coyote or a deer, the smell of the rain on the desert land, and the purple mountains contrasting with the red-orange sunsets. New Mexico has the most special energy. It's a healing land, if you allow it to be."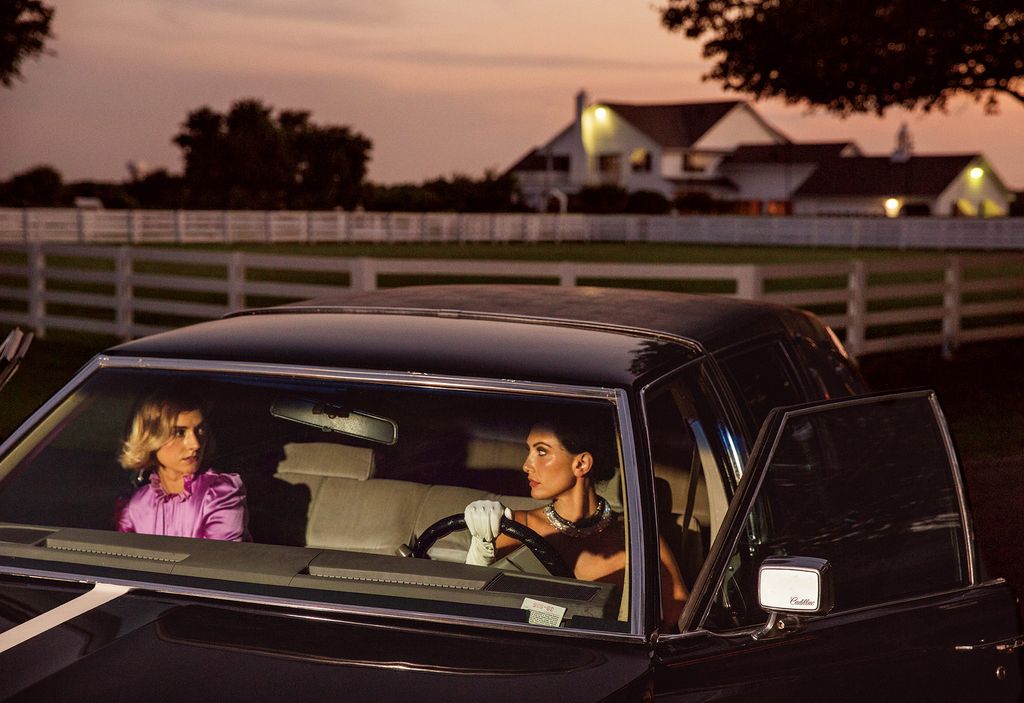 Olivia Simons, 26

Interior Designer


(from Dallas)

"I work in a female-dominated industry, so I don't ever feel held back at work just for being a woman. The lag is in the dating world. It's considered weird and uncomfortable when I am as direct with the men I date as I am with the people I work with."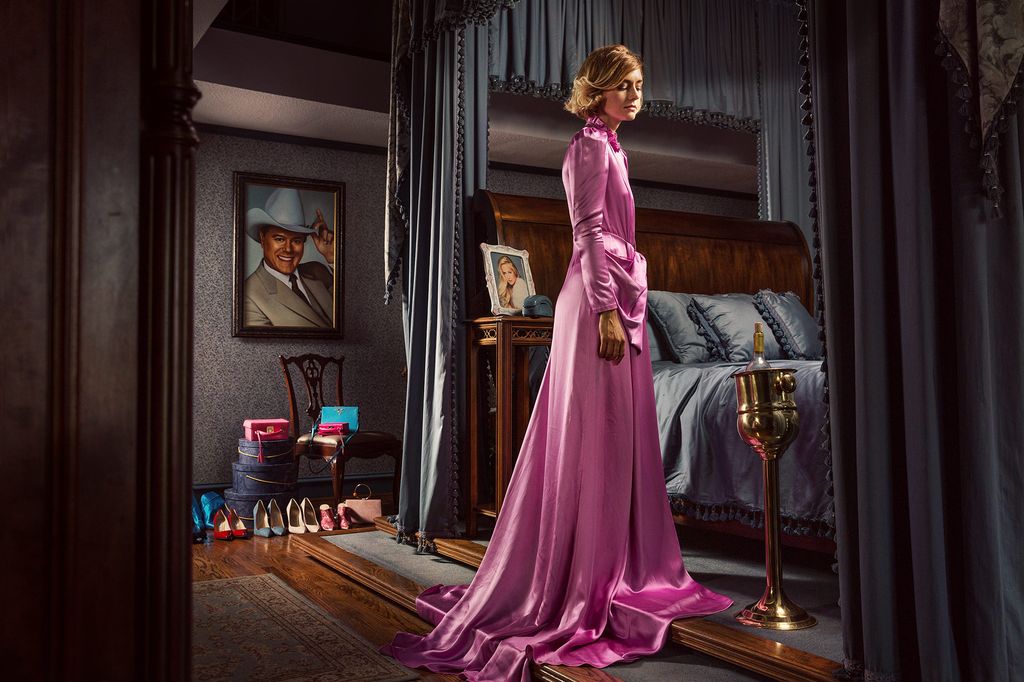 Kate Reed, 32

North America Market Leader, IBM Corporation


(from Dallas)

"Often, when I see friends I knew from growing up — ones who may only know me now from my social-media presence — usually the first few questions are 'What does your husband do?' or 'Wow, your husband must do well.' Others may ask friends about my partner's occupation — while never really considering that I have my own independence financially because of the path I took to be where I am today. I often find myself wondering why the same people who post about 'equality in 2017' still have a jaded view of mutual success."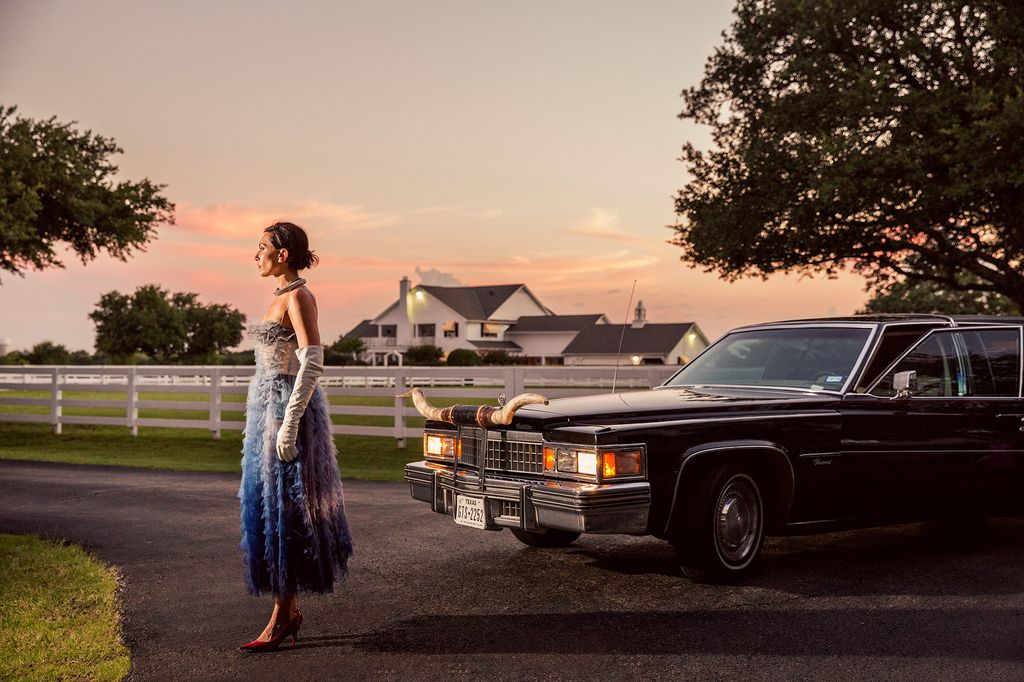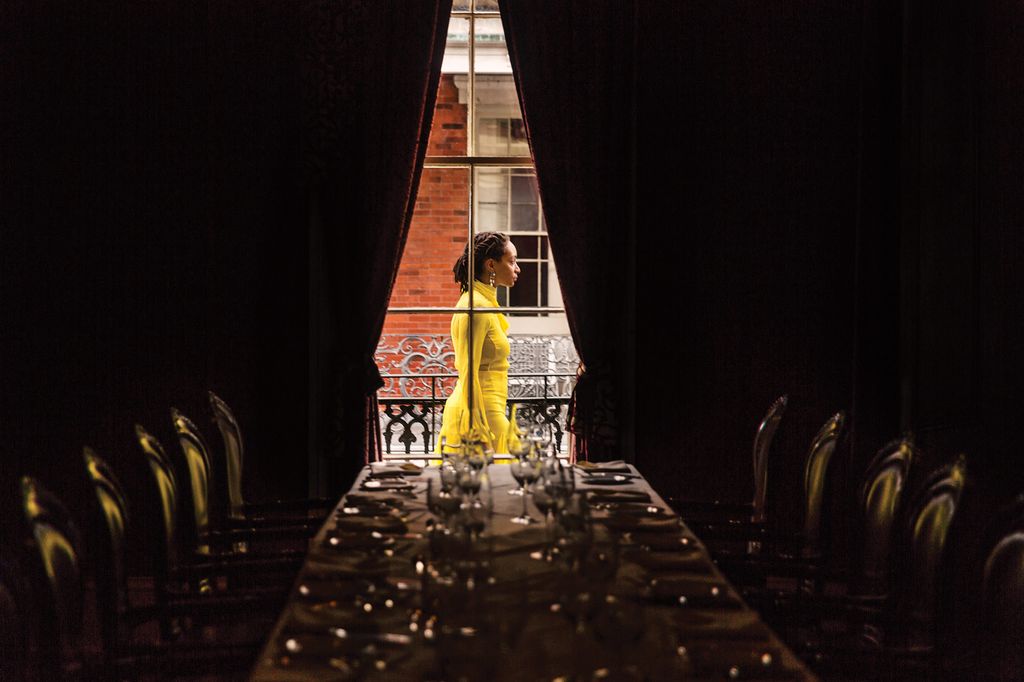 Ayjshane Winslett, 25,

Tarot Reader, Massage Therapist
"I was a very introverted child. I mostly liked to make up games and stories and plays. I grew up with two younger brothers and a lot of time to myself. When I was in first grade, my teacher asked me what I wanted to be when I grew up. I told her 'I want to be a supermodel.' She wrote model on the board. I corrected her and said, 'No, supermodel.'
"I don't dress up to do tarot. I wear one of my more of my flowing dresses because it looks more goddessish and also because it's so hot. This is such a small town and reputation is so easily acquired, so I would feel ridiculous dressing up to read tarot and not dressing that way in public, because people would see me read tarot in costume and see me in real life and regular clothing, so I just keep it simple and just dress like myself."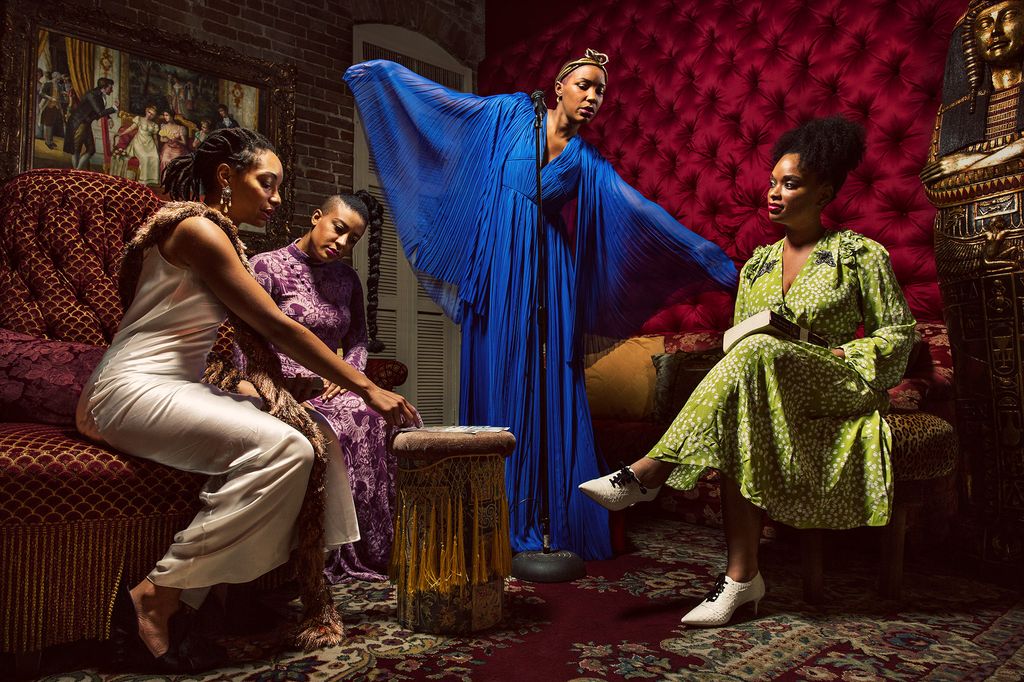 Charm Taylor, 32

Performing Artist
"My house has been dubbed 'the House of Joy': It's full of colorful art, the scent of magnolia flower, blue sage, sweetgrass, and frankincense. New Orleans feels like an island in climate and culture. At my house, I have a small chime tree and old porch swing perfect for day playtime with my friends and family. The doorway is surrounded by glass windows draped by bamboo. The porch is brimming with passion flower; iris; and herbs, peppers, and okra in small pots. The eggplant is taking a while, and lavender doesn't grow very well on this island."
Denisio Truitt, 34

Fashion Designer
"I was born in the U.S.A., but my household was very West African — my mom is originally from Liberia — so I think the first time I came to New Orleans I was shocked how similar it felt to like my home culture. The way people talk, even the way they pronounce certain vowels, is very familiar. It was déjà vu, and I felt a connection to the city that I have never experienced before.
"I've come to accept that probably nowhere will ever truly feel like home, but New Orleans is the closest I've felt. But I'm very aware of the past — from Katrina to the rapid gentrification of the city and all of the black people who have been displaced. I still need to be very mindful of my status as a transplant."
Kenetha Lanée, 35

Middle-School Teacher
"I teach theater and speech in the Jefferson Parish public system. I want to reach disadvantaged students, and — I'll cut to the chase — I really want to help uplift my people. As an African-American female teacher, I think my presence in a classroom is important. I can't imagine what it was like to be a teacher back when I was growing up, and I'm not even that old! And you know, as a black teacher, I still feel like I have to prove myself.
"I have family from Louisiana who migrated to the North in the 1950s. So, even though I grew up in Chicago, I always had this affinity for Louisiana, but New Orleans was just something different. I can list all the things everybody does — the food, the people, the culture, the heat, the dialect, the music — but really, I feel free here. If you love her, she will love you back tenfold, but you have to love her all — the good and the bad. It's like how you love a person."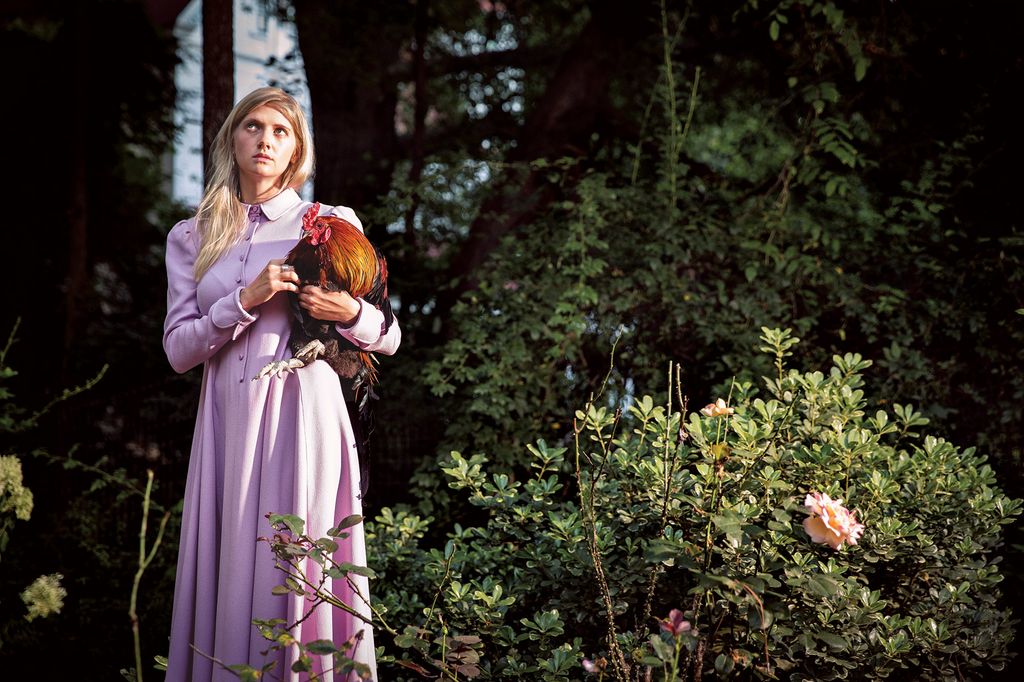 Melissa Redd, 26

Farmhand
"Instead of being distracted by people, I listen to the sound of leaves and crickets. It's this whole buzzing, active, and alive world which has nothing to do with people or what people have created. It has always been there, and it's still there."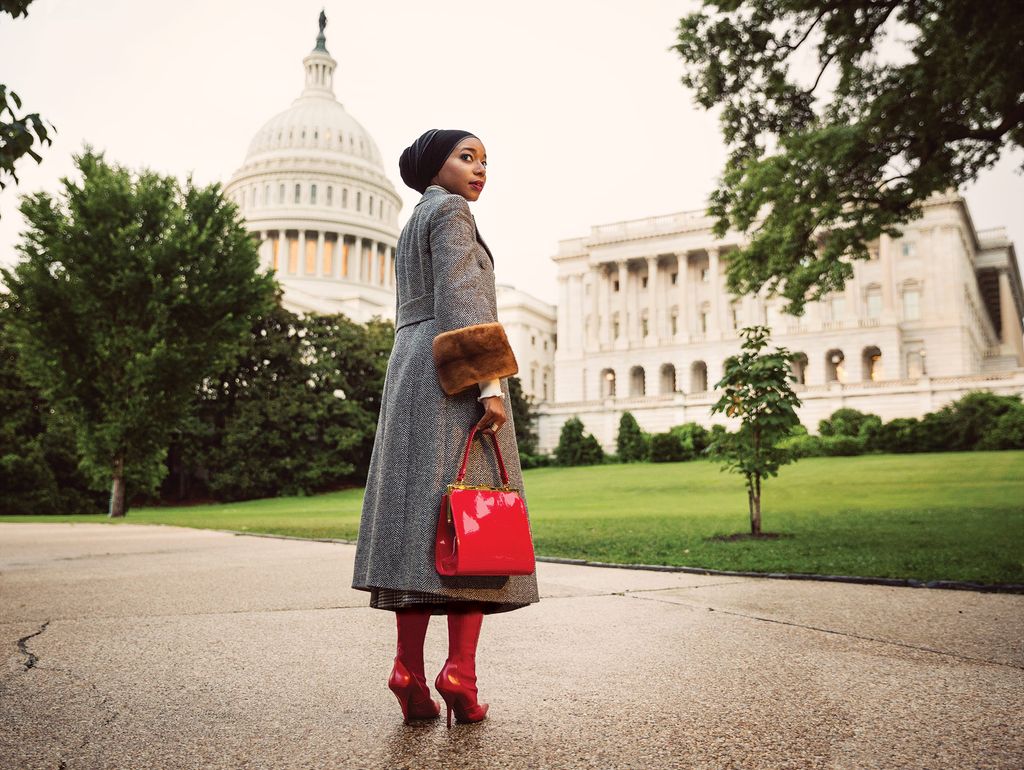 Malika Bilal, 33

Journalist for Al Jazeera English
"There are times I feel more conspicuous about being Muslim, especially after there has been an incident involving someone claiming to be Muslim. Other times, it's like, This is the United States, founded on religious freedom, and this is as much my country as anyone else's. I take precautions. Like, I won't walk along the train platform very close to the edge."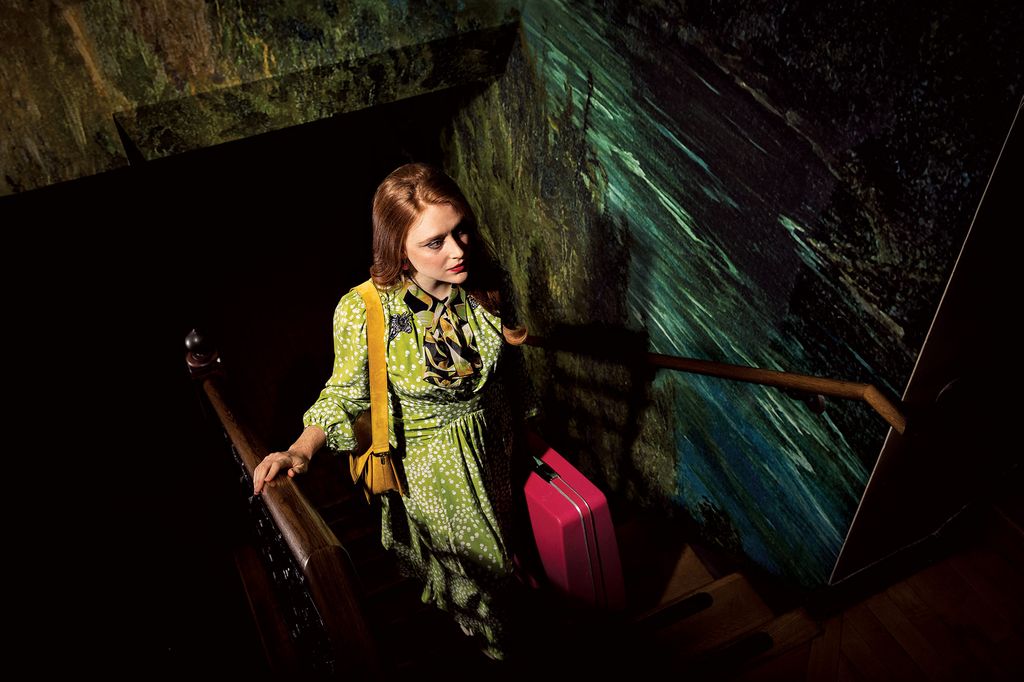 Laura Wieloszynski, 25

Photographer
"My red hair is fun, but I am not about this freckle life. One time I went on a trip to Florida and got sunburned so bad that I was in a wheelchair at Disney World. I think American women constantly struggle with the temptation to idolize perfection."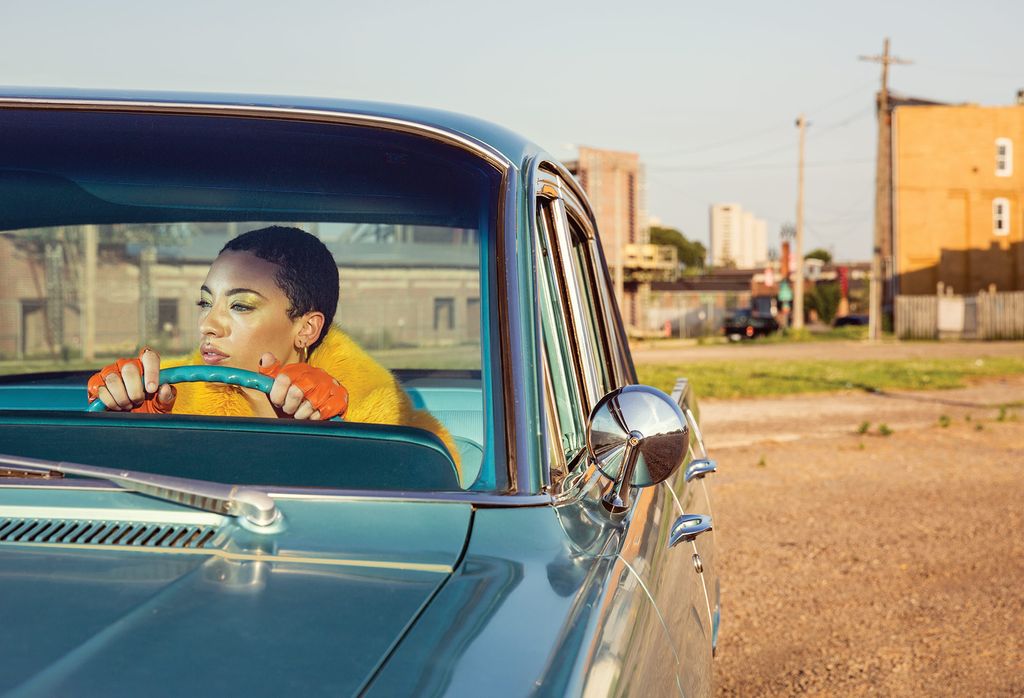 Nisa Seal, 24

Musician
"Detroit has a realness that no amount of gentrification can take away. As a biracial woman, I spent years trying to fit in, damaging my hair with chemical straighteners and obsessing over my appearance. In the two years since I moved to Detroit, I've become comfortable enough to wear my hair natural in public for the first time. Then I shaved my head, cut back on makeup, and came out as gay. I really don't think I would've done any of that if I hadn't moved here."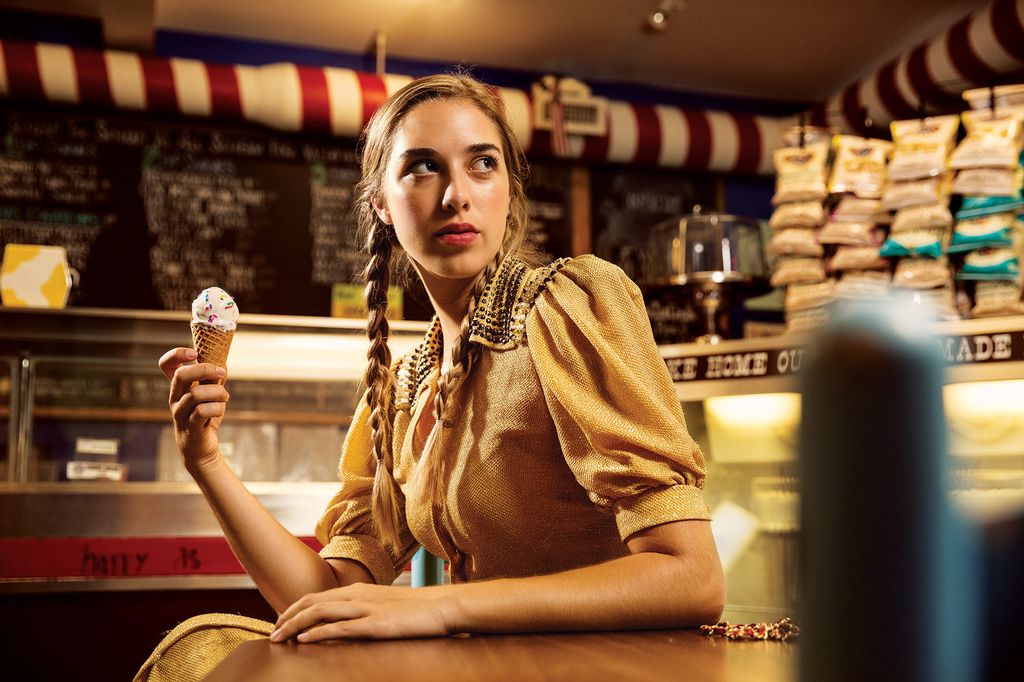 Greer Brown, 21

Student, Ice-Cream-Shop Assistant
"I've always felt that being a woman here is exactly the same as being a man. I've gone fishing with my dad ever since I can remember, and I don't remember any tasks being gender-specific. In fact, I feel that in my little corner of the Midwest, we are equal. I guess you could say I come from a minimalistic family that places zero importance on appearance and more on character. My parents don't really notice imperfections, so I've never really known how to spot them in myself. One time my friend was complaining about her pores and I had no clue what she meant."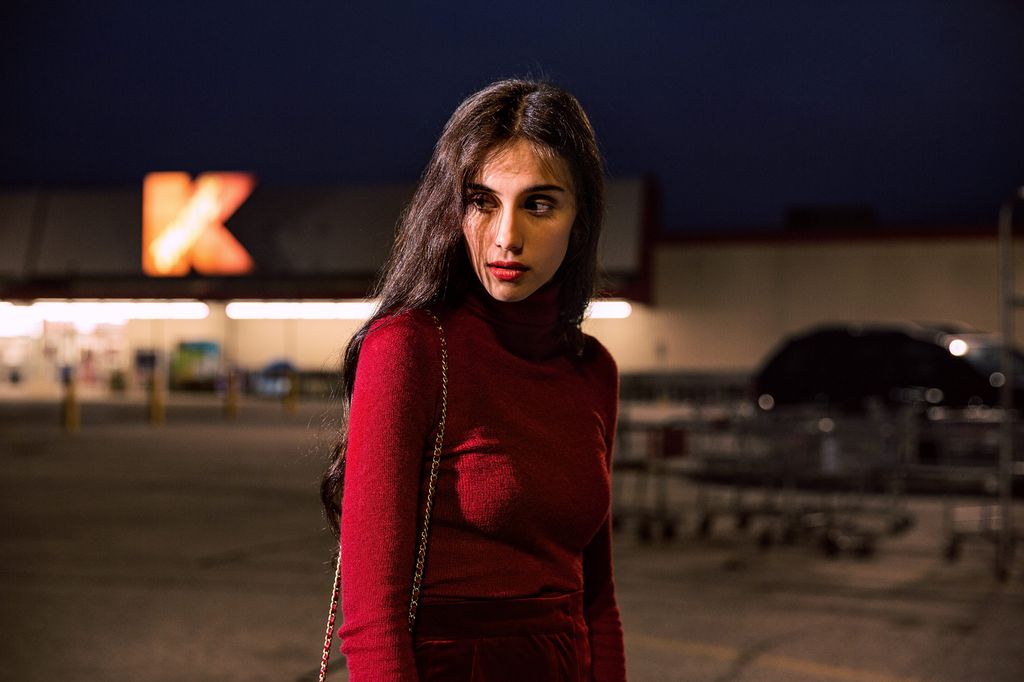 Malia Campau, 22

Stay-at-Home Mom
"I've lived within the same 30 miles my whole life. I live with my husband. We have two dogs and then a 1-year-old son. My husband works full time, goes to school. We met when we were 16, in high school, and started dating and now … here we are. I would say that it's easier to be a stay-at-home mom here than in other parts of the country because the cost of living is so low. I don't think we could have done the same if we lived in a big city.
"South Bend's come a long way in the last five years. But Indiana is very conservative. I think the biggest social issue that we have is people still not being accepting of gays and also people not supporting women getting abortions. It's very hard to be able to openly express your feelings about any of those things when you live in such a Republican environment."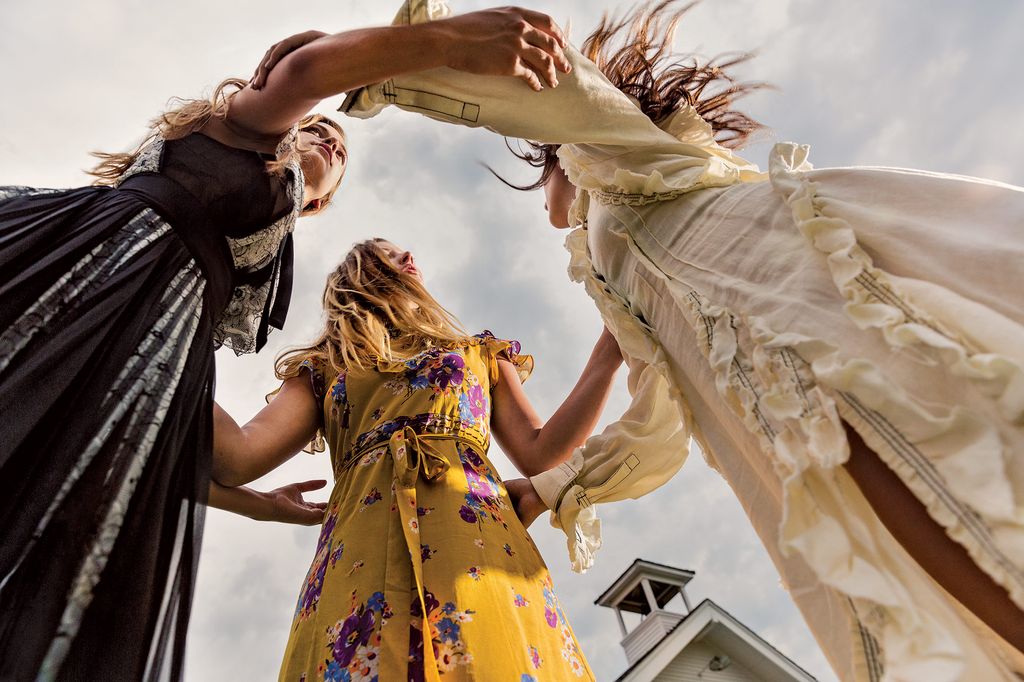 Sophie Costello, 19

Student
"One thing about Lincoln is that I don't live on a farm or drive a tractor to work while listening to country, like a lot of people think. I actually hate country and would rather throw on some Mura Masa while driving my Jeep. I don't even own cowgirl boots. But the sunsets — I know every state claims they have the prettiest sunsets, but nothing compares to the bright-red color of the sky on a summer afternoon in the heart of Nebraska."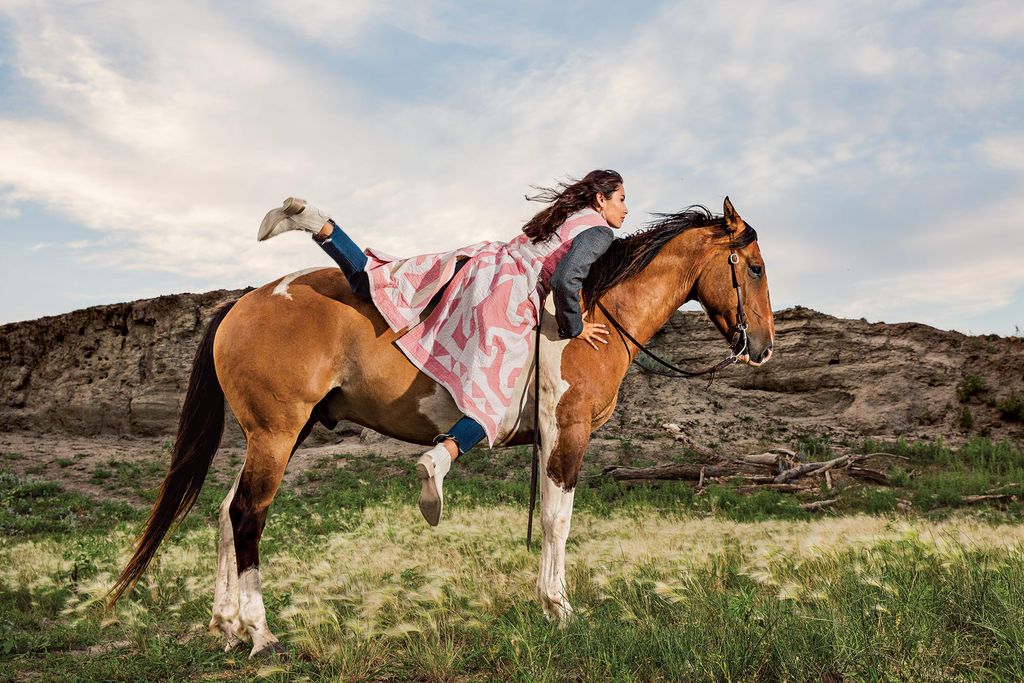 Alexis Archambault, 24

Geological-Engineering Graduate Student
"I'm moving to Grand Forks, but for the majority of my life, I have lived on a reservation, where I've been surrounded by many women who have demonstrated strength, love, and perseverance. I look to them for guidance when I'm struggling, because where I'm from, no woman is alone. If I had five minutes to speak to the country, I would talk about the struggles Native American communities face from poverty to suicide to cultural appropriation.
"My dream is to help restore damaged areas of the Earth while raising my daughter. I hope she chases her wildest dreams and never settles."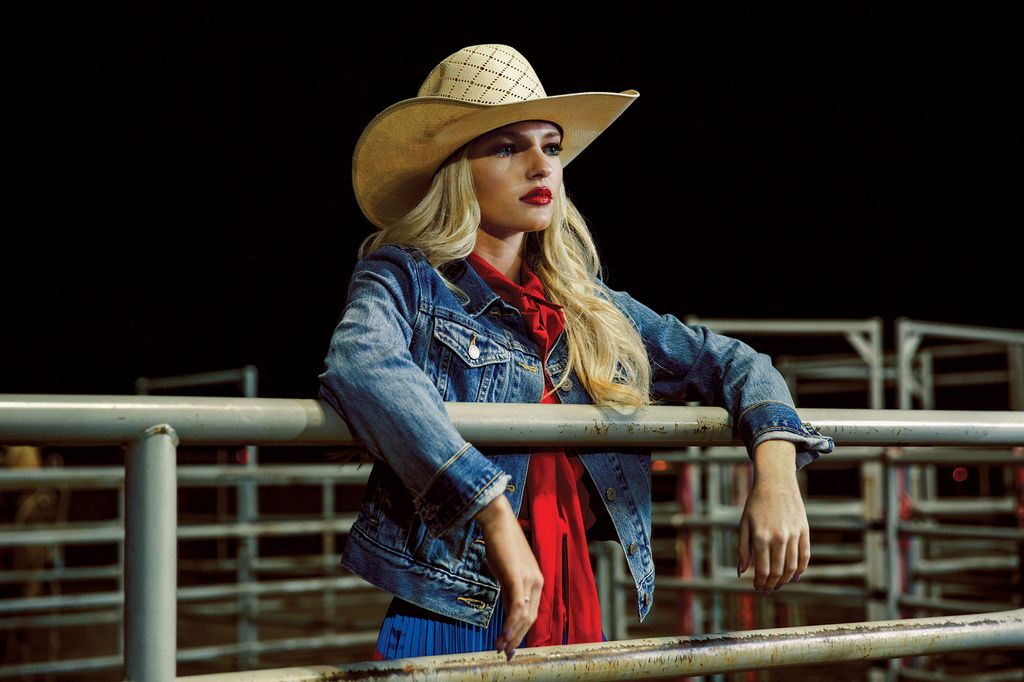 Hadley Tate, 16,

Student
"My dad was a professional cowboy for 18 years. I have been riding and competing since I was 3. I love America. I love how women can be independent here. If I had five minutes to speak to the country, I'd say: 'Everyone, please stop complaining and look around and try being grateful for what you do have.'"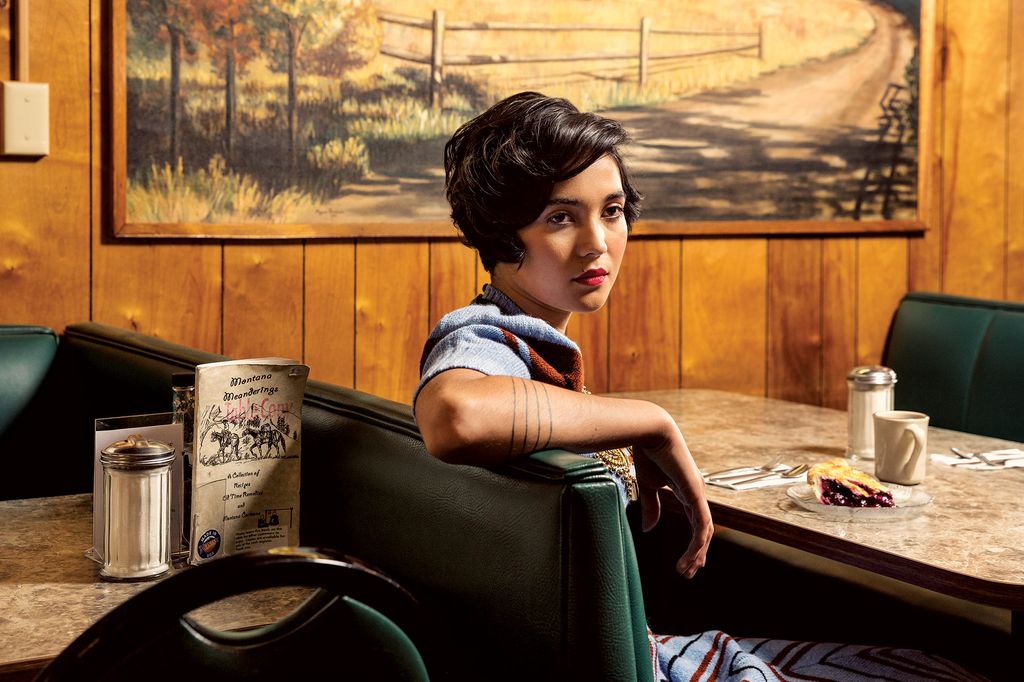 Chloe Sky Dittloff, 18

Restaurant Host
"I'm a member of the Blackfeet Southern Piikani community, and at the heart of being Blackfeet is the ability to strive in the face of adversity and maintain humor and compassion.
"As a child, I faced a lot of the adversity early on, with my aunt being murdered and large swaths of my family ceding to alcoholism. I thought it best to play the harmless role of the jester — making people laugh in between their inevitable bouts of sorrow. I thought this was all good and fine until that sorrow found its way to me.
"I never want to be a stagnant person. I think you begin to fester when you stop growing — and I do not want to be the human equivalent of moldy Tupperware."
*A version of this article appears in the August 7, 2017, issue of New York Magazine.
Interviews by

Alexa Tsoulis-Reay.


On-location styling and production by

Sheri Mendes.

Styling assistance by

Indya Brown.

Special thanks to

Ragen Fykes, Sidney Bailey,

and

Jim Stoddard.


Graphics by

Jeni Zhen.