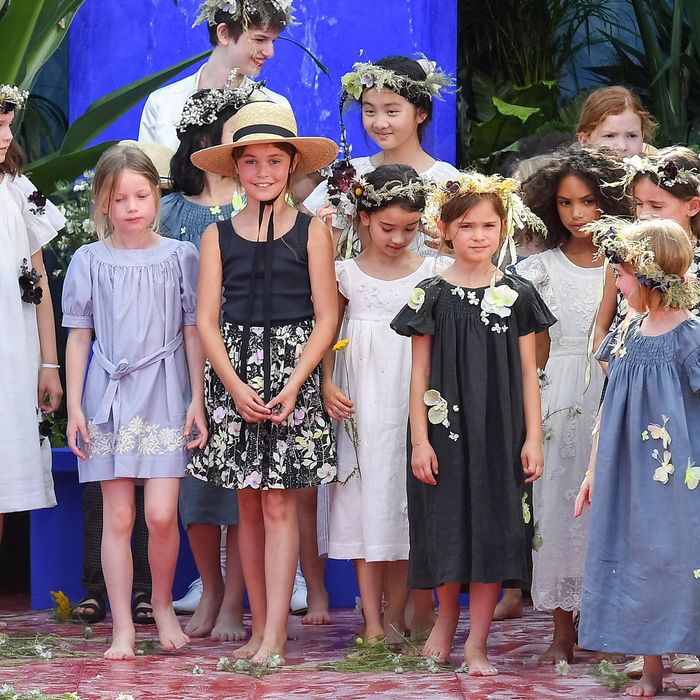 Bonpoint.
Photo: Stephane Cardinale/Corbis via Getty Images
If you had been wondering what causes a brawl in the Hamptons, you're in luck! There's an answer: a "kiddie couture" sale caused one by marking their $300 clothes down to $5 each.
Bonpoint, the aforementioned "kiddie couture" brand that once used mini Shetland ponies in its runway show, hosted a "$5 for everything" sale in Water Mill, Long Island, as part of Super Saturday. Apparently, selling clothes for around 2 percent of their retail price is a hit among Hamptons parents — who knew?
The store hired two security guards originally, but called in two more as the crowd grew. A source told "Page Six," "It's like a bar brawl, except with women in designer clothes."
On the bright side, all the proceeds went to support the Ovarian Cancer Research Fund Alliance as part of Super Saturday.