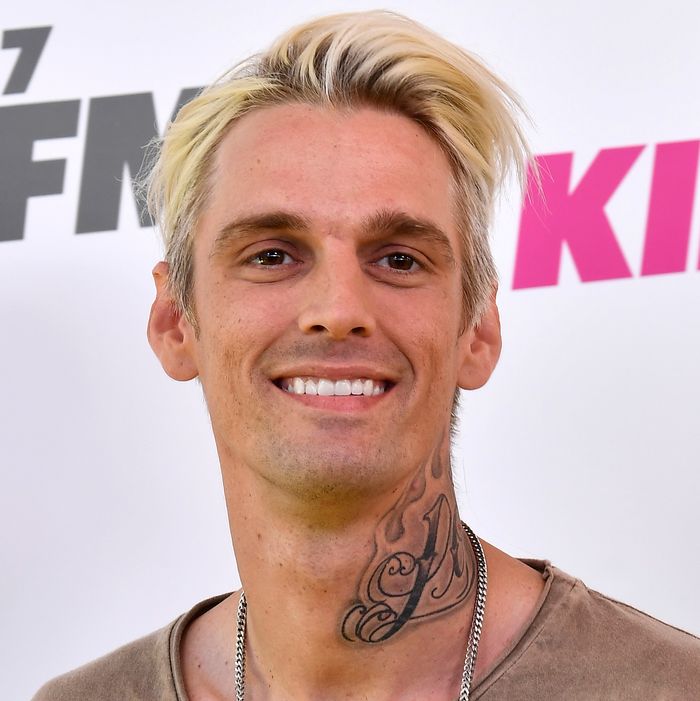 Aaron Carter.
Photo: Frazer Harrison/Getty Images
Twitter dot com is by and large an online swamp where people go to scream into the void of existence and/or share puppy GIFs. But every once in a while, it can be a place for two humans to connect, like this week, when blond man Aaron Carter asked out blonde lady Chloë Grace Moretz in a pair of flirty tweets.
Carter reached out after Moretz revealed in a cover shoot for Variety that the "Aaron's Party (Come Get It)" singer was one of her first celebrity crushes:
"When I was 4 years old I thought Aaron Carter was so cool. My friend, when we were both little babies back in Georgia, she liked Aaron Carter, too. We used to fight about who would date Aaron Carter one day. Who knows? Maybe we'll meet."
Shortly after the interview was published, Carter asked Moretz out to dinner, and revealed that the crush was mutual. But Carter didn't just slide into her DMs like any old Twitter suitor, no, no. His tweets were public.
His romantic overture comes shortly after news broke that he broke up with his girlfriend, Madison Parker, and four days after he revealed he identifies as bisexual in an open letter on Twitter.
Moretz has yet to publicly respond to Carter's offer, so who knows whether they'll be SoulCycling together anytime soon.