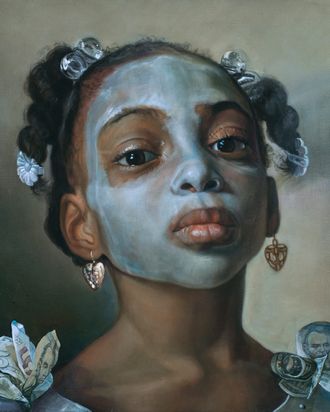 Tiny Dancer
by Margaret Bowland, 2016.
Photo: Courtesy of the New York Academy of Art
The New York Academy of Art's new exhibition "About Face," on view at Southampton Arts Center, explores the stories behind the faces in images we see — in selfies, photographs, and paintings. The show features 70 works by celebrated contemporary artists Cindy Sherman, Alice Neel, Laurie Simmons, and others, alongside art by the academy's recent MFA graduates. The pieces on view are all portraits, but different in each artist's contemporary approach.
One striking piece is an oil painting by New York Academy of Art faculty member Margaret Bowland, titled Tiny Dancer, shown above, which depicts a young girl with her face covered in blue paint. She wears a bridal dress with $5 bills rolled up like roses on her shoulders. Bowland said the bills nod to Lincoln's presidency and the civil-rights era. She explained: "In this painting I'm showing who this girl is, but I know the world will only accept its own projections of [her]. … Your first apprehension of this girl is that she's beautiful, and then secondarily you think: Why is she covered in paint? And: Why are the $5 bills also misted in paint? As women, we've been taught since we're small that we're supposed to be the best we can be, only if we are beautiful enough, only if we are good projection screens."
Her use of blue paint plays with historical notions of beauty as well. "So many cultures have covered themselves in paint: the Geisha in Japan, Queen Elizabeth," she said. "[The] first impulse was to cover young women in paint after they were no longer innocent to make them appear as though they still were."
See artwork by Cindy Sherman, Laurie Simmons, Alonsa Guevara, and more featured artists in the slideshow ahead. "About Face" is on view until September 17 at the Southampton Arts Center. Curators will moderate an artist talk on August 25.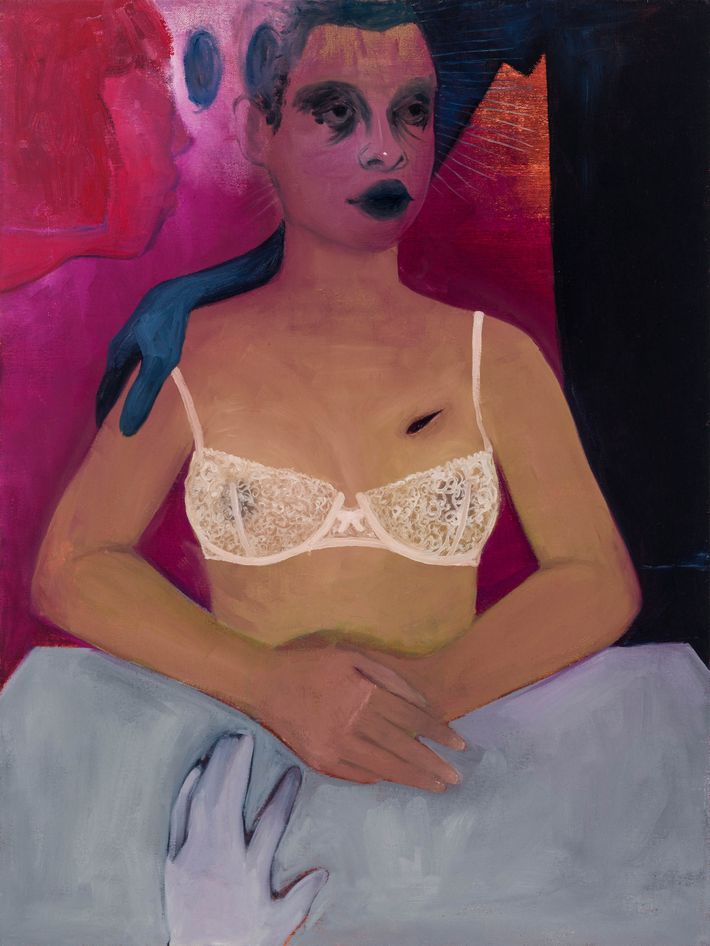 Wound, Naudline Pierre, 2016, oil on canvas.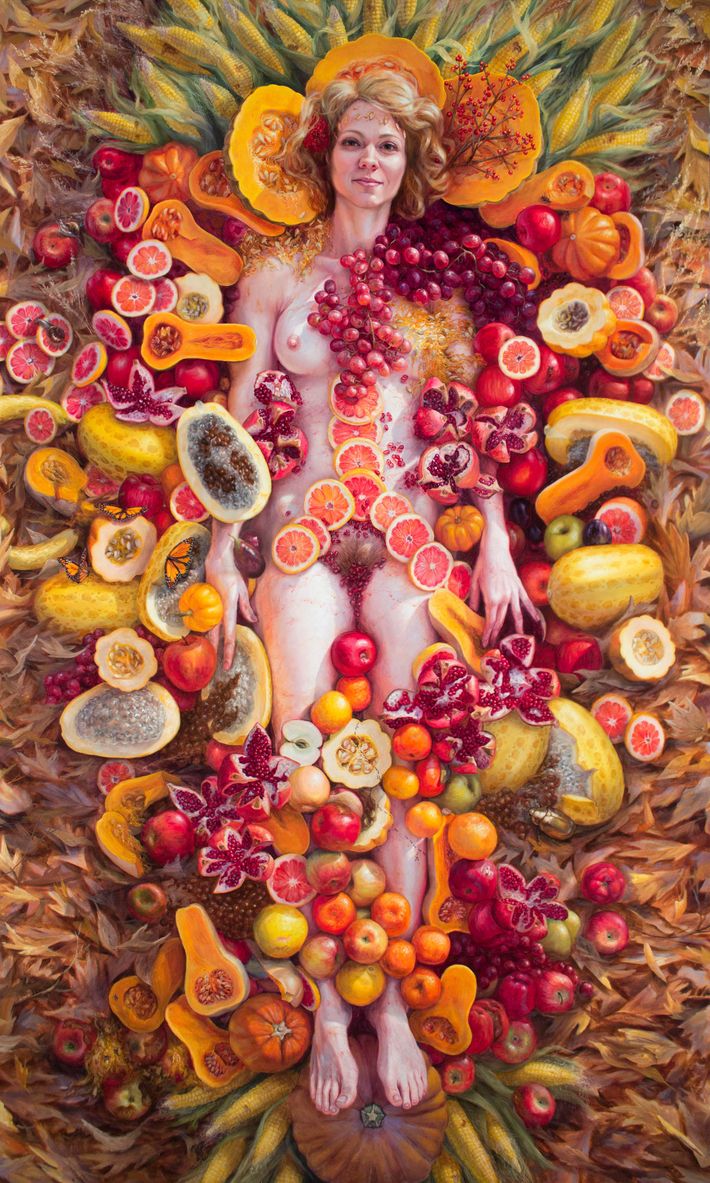 Patricia's Ceremony, Alonsa Guevara, 2016, oil on canvas.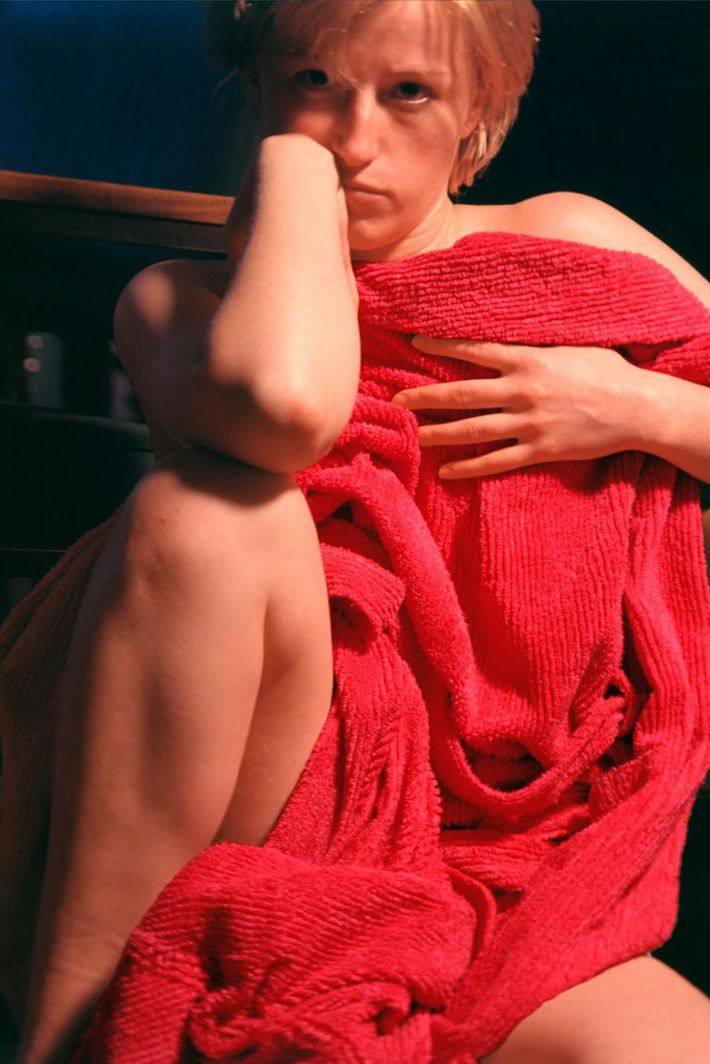 Untitled, Cindy Sherman, 1982, chromogenic color print.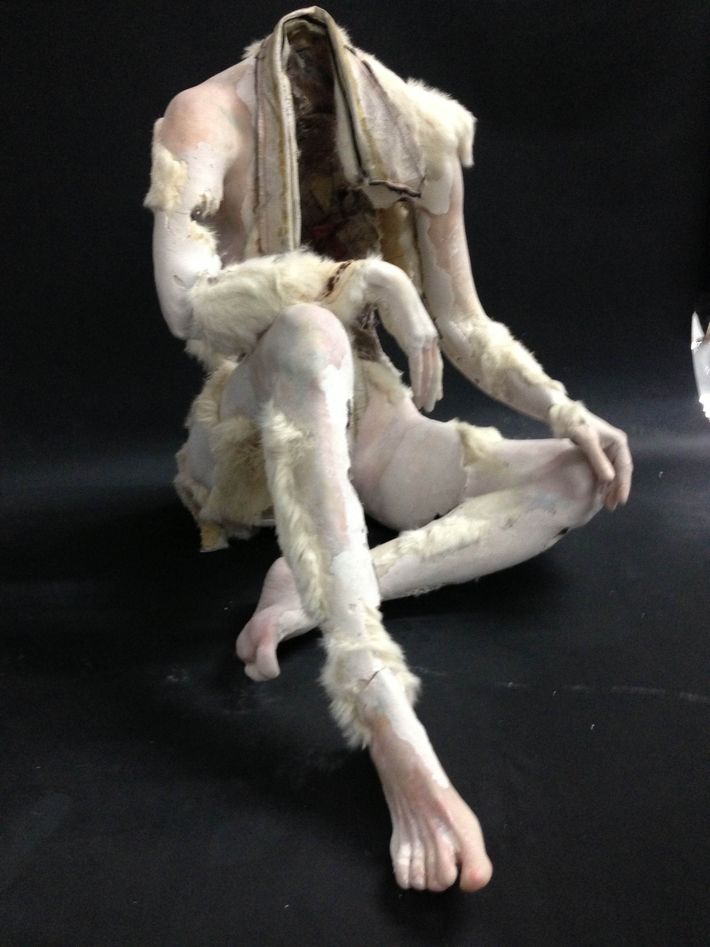 Snowsuit, Monica Cook, wax, fur, fiberglass sculpture.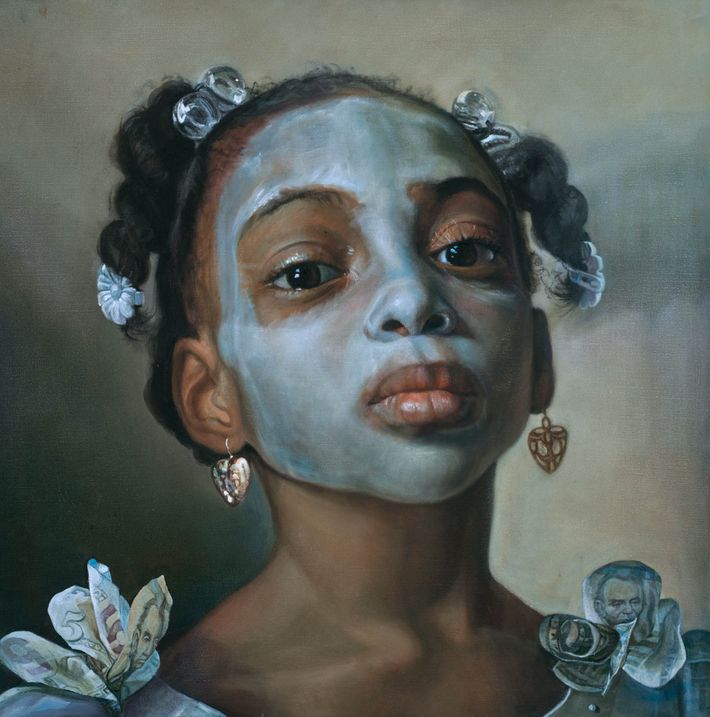 Tiny Dancer, Margaret Bowland, 2016, oil on linen.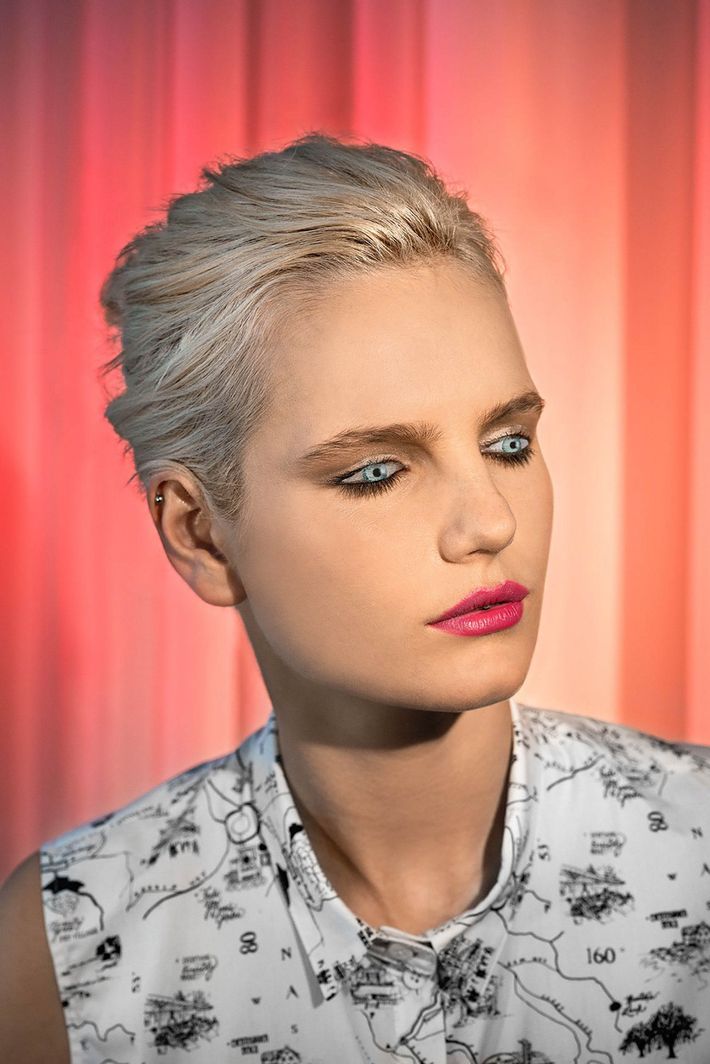 How We See/Anamari (Pink), Laurie Simmons, 2015, pigment print.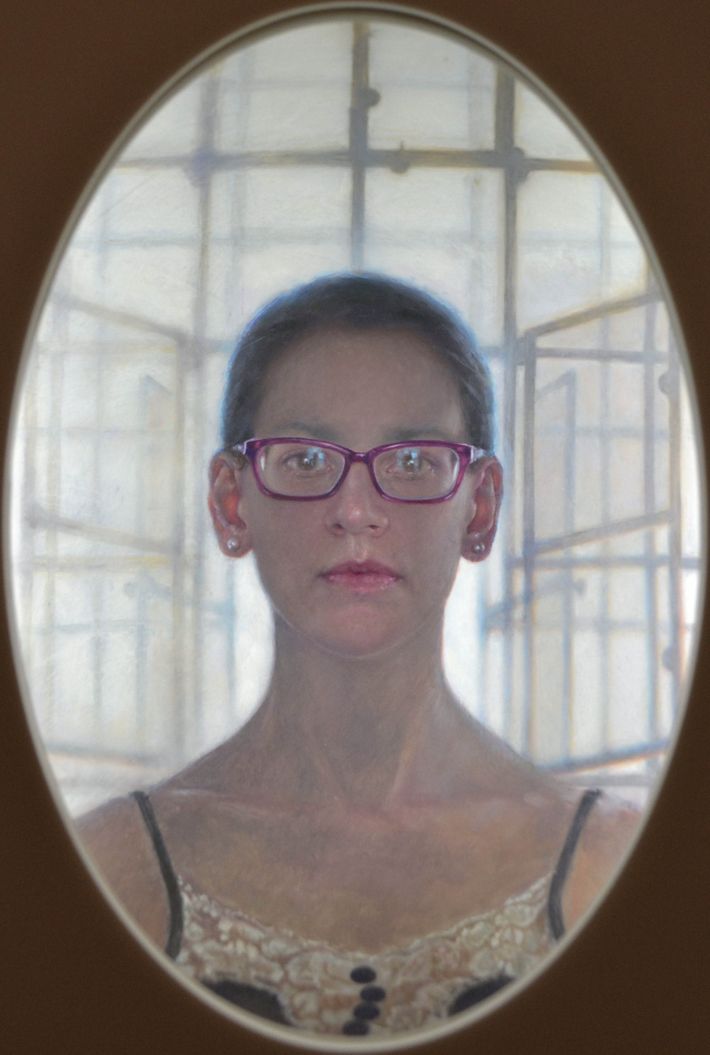 Symmetry/Asymmetry, Anna Wakitsch, 2016, oil on acrylic bowl with LED lights.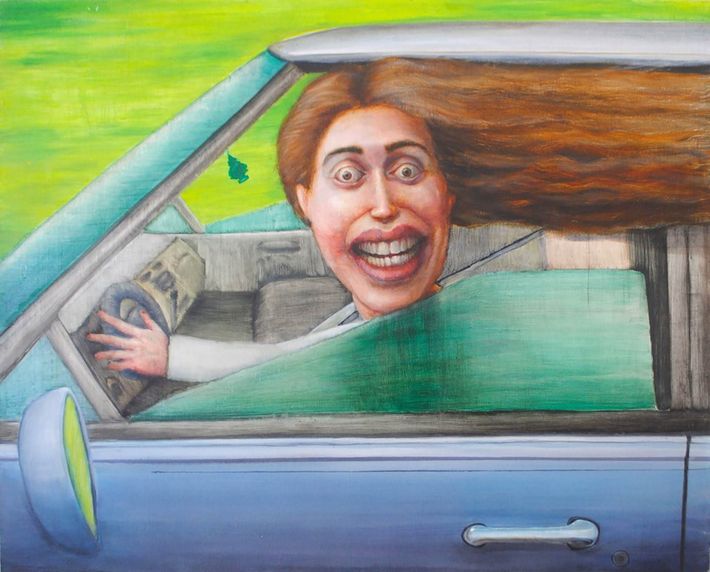 Lost It, Sophia Kayafas, 2016, oil on linen.