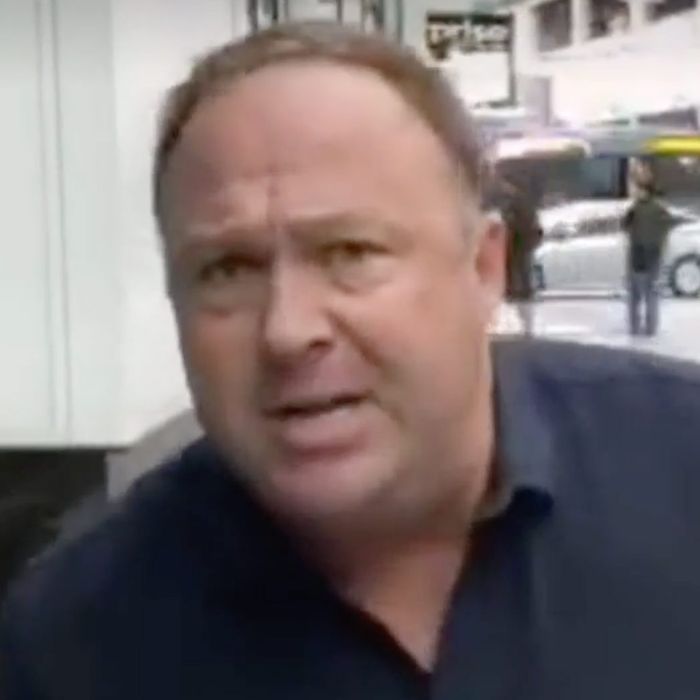 Alex Jones ran around the streets of Seattle for unknown reasons.
On Friday, Infowars host and Big Yogurt opponent Alex Jones hit the streets of Seattle ostensibly to rant about USA Today's coverage of the recent terrorist attack in Barcelona. Unfortunately, he was interrupted when a passerby recognized him and flipped him off — he was forced to chase the man down the street and deliver an authoritative "fuck you" before continuing.
Then, only a few seconds later, another Seattle resident yelled, "Trash!" in Jones's general direction, and Jones chased after him.
"Tell people intellectually who you are," Jones demanded.
"Your mama," the guy said. And that's when it happened:
"You're a slave to the system," Jones yelled as the coffee-pourer retreated. "See that? That's who they are," he told the camera. "This is the brainwashing."
Jones posted the whole video to his Twitter page with the caption "Vicious Leftists Attack Alex Jones with scalding coffee in Tolerant Seattle!" Luckily, it looks like he can outrun them.