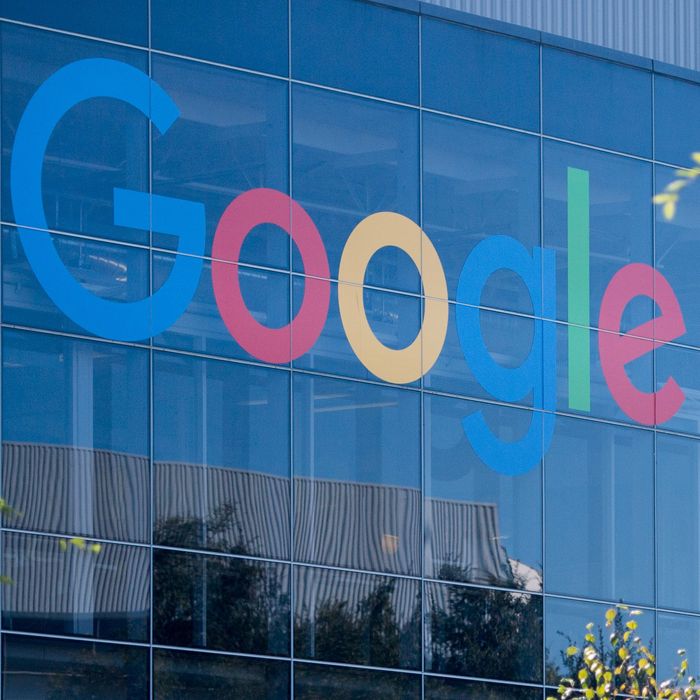 Googleplex, Menlo Park.
Photo: JOSH EDELSON/AFP/Getty Images
It's been a rough summer for Google. The company is under investigation by the Department of Justice for allegedly systematically underpaying its female employees, it's facing a potential lawsuit from over 60 former workers, and now, just a few days after the tech giant fired James Damore for his anti-diversity memo, members of the alt-right have announced a "March on Google" on August 19.
The protest is being organized by alt-right activist Jack Posobiec, and "a coalition of free speech activists around the United States." According to the March on Google website:
Google is a monopoly, and its abusing its power to silence dissent and manipulate election results.




Their company YouTube is censoring and silencing dissenting voices by creating "ghettos" for videos questioning the dominant narrative.
Posobiec called James Damore's dismissal a "flashpoint." The engineer was fired after his internal memo, which argued, among other gems, that women are biologically ill-equipped to lead, was leaked by Motherboard and went viral.
Since his firing, Damore has become a darling of the alt-right, who believe that Google censors far-right content, and Damore's first interview after being let go was with alt-right YouTuber and men's-rights activist Stefan Molyneux.
As of now, protests are expected to take place at Google offices in Mountain View, New York City, Washington, D.C., Austin, and Boston.