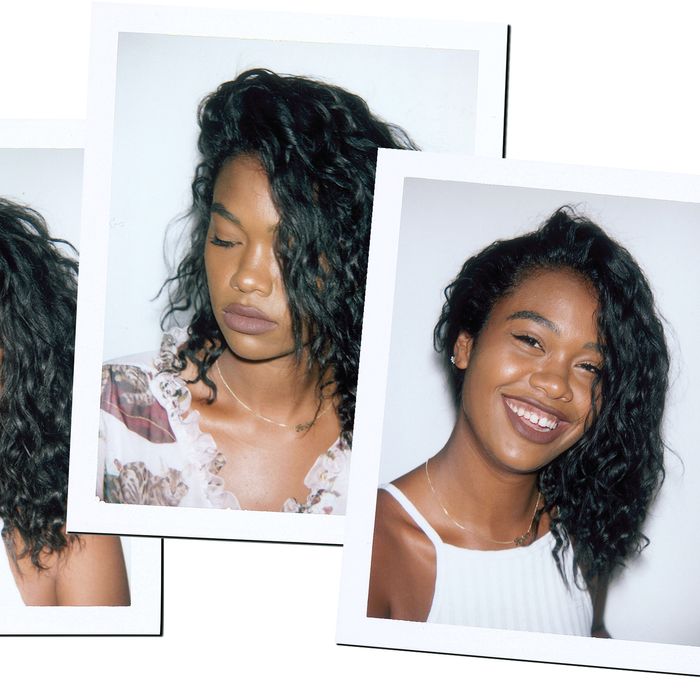 Left: Amber Mark wears her own shirt and jewelry; Center: Mark wears Dolce and Gabbana dress and own necklace; Right: Mark wears her own shirt and jewelry.
Photo: Lucas Michael
Two months after she first uploaded her music to Soundcloud, Amber Mark's song "S P A C E" was on iTunes' Hot Tracks list and no. 35 on Spotify's Global Viral Chart. Mark infuses her music with the sounds she heard growing up in Goa, Berlin, and New York— most recently in her brand-new single "Heatwave." Read on for her answers to our lightning-round questions.
If you could be a magazine, what magazine would you be? National Geographic.
If you could speak to animals, which animals would you want to talk to? Great follow-up question. Probably fish, marine animals. Or cats — they're weird and mysterious. Actually I'm gonna go with cats.
Sneakers or slippers? Sneakers.
What's something your social-media followers don't know about you? That I'm really bad at social media.
What was the last website you looked at? I was looking for flights to L.A.
If you could be outfitted by one designer for the rest of your life, whom would it be?  That's so hard because I'd want there to be casualwear too. Probably Naeem Khan. He'd do really cool things for a show that has Indian accents in them.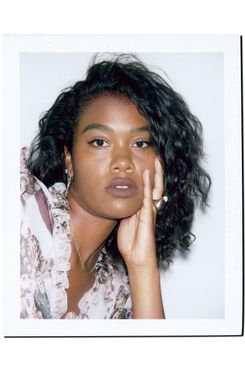 What time is your alarm set for in the morning? It varies. I don't really have an alarm set in the morning.
What do you eat for breakfast? I live 30 seconds away from a cheese shop actually, and they have amazing goat-cheese breakfast melts. I keep telling myself to stop, but I crave it.
If you had only three things you could eat for the rest of your life what would they be? The breakfast melt, my mom used to make diced-up tofu with vegetables and brown rice and it reminds me of my childhood, and soy sauce.
Fuck/Marry/Kill?  Joel Kinnaman/my best friend (and I call her my wifey) Satya/Trump
Person you wouldn't mind being trapped in an elevator with? Someone very logical who would know how to get out. My sister's boyfriend — he's like a Boy Scout.
If you could tell Donald Trump one thing and make sure he would listen, what would it be? Stick to The Apprentice.
If you were a color, what color would you be? Millennial pink.
Amber Mark wears a Dolce and Gabbana printed silk chiffon dress, $4,695 at Dolce and Gabbana, 717 5th Avenue; Pomellato Tango rose gold and diamond earrings, $13,350 and Ritratto rose gold, amethyst and diamond ring, $12,100 at Pomellato, 741 Madison Avenue.