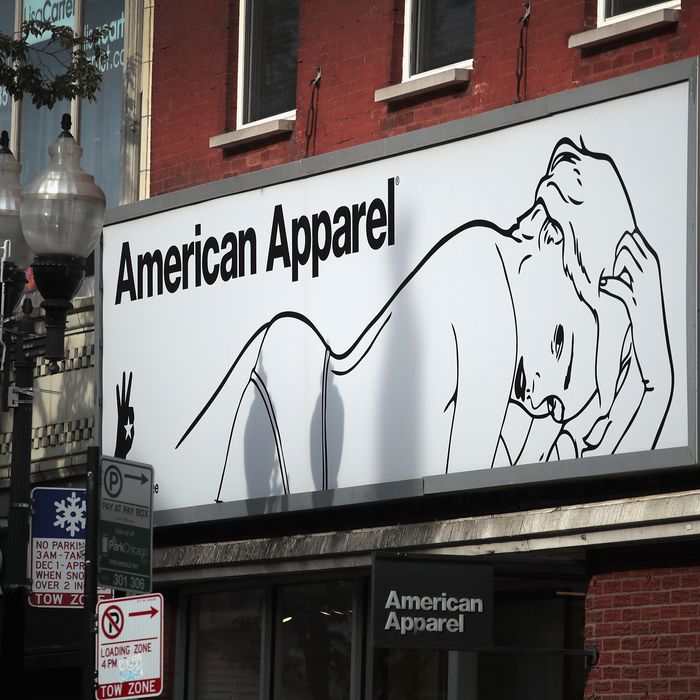 Gather ye crop tops.
Photo: Scott Olson/Getty Images
Just in time for some mid-aughts nostalgia, American Apparel will be back online within two weeks.
The iconic, often troubled, millenial brand will resurface courtesy of Gildan Activewear Inc., which bought American Apparel at a bankruptcy auction earlier this year. The new site, according to Business of Fashion, will feature some of American Apparel's "historic offerings."
Gildan's CEO Glenn Chamandy kept several marketing and advertising employees from American Apparel and has set aside money to "re-energize" the brand. However, the clothes will now be produced overseas and in the United States, which is different from the now-defunct brand's hard-core "Made in the USA" mantra.
Chamandy confirmed to Business of Fashion that the site would sell a "wide range" of clothes, including jeans. But so far, no word on skater dresses or comfy-slutty underwear.