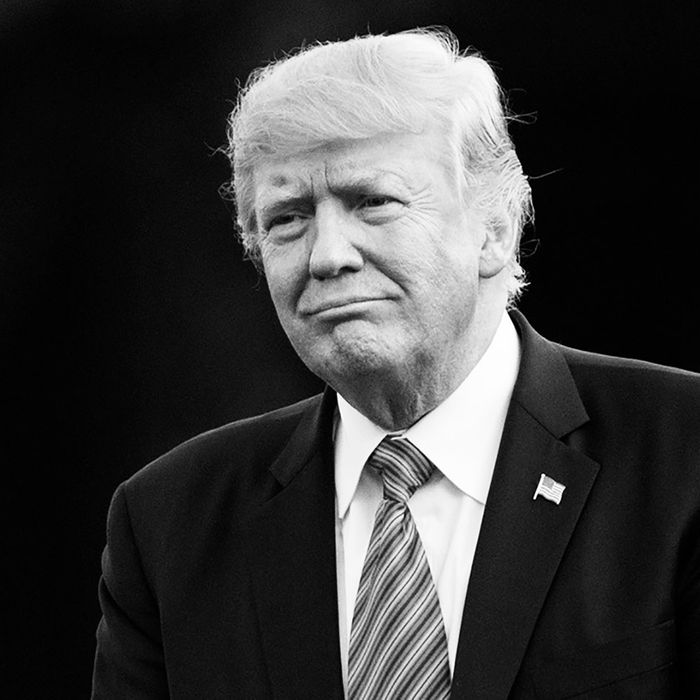 Donald Trump.
Photo: Pool/Getty Images
The person with one of the hardest jobs in the history of the world — finding and distributing positive news stories about President Donald Trump — has resigned from the White House, Politico reports.
Andy Hemming, the White House's director of rapid response, stepped down on Monday, which a source told Politico was a "mutually agreed upon" separation (sure). Now, the 31-year-old plans to take some time off to vacation, golf, and plot his next move — instead of making $89,000 a year somehow tracking down favorable stories about a man with an incredibly low approval rating.
In his former position, Hemming worked from 5:30 a.m. to 11 p.m. each weekday, sending out blasts to a list of 1,000 "influencers" (reporters and TV talking heads) with positive press and tweets about the administration. White House press secretary Sarah Huckabee told Politico that Hemming's departure was a "[m]utual decision that he could best help promote the president's agenda on the outside. Andy is smart and very talented and we wish him all the best."
No word yet on how this will affect Trump's twice-daily folders of compliments.