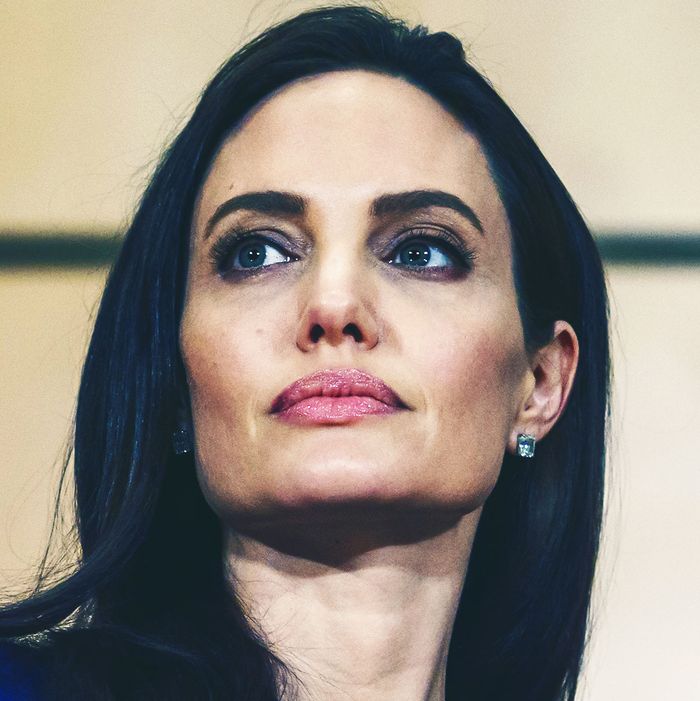 Angelina Jolie.
Photo: FABRICE COFFRINI/AFP/Getty Images
Angelina Jolie may be one of the most famous people in the world, but even her star power has some limitations. Case in point: Jolie and two of her kids went to Target in Los Angeles over the weekend to get some hot dogs … and they ended up leaving empty-handed, as the in-store café didn't have any.
As "Page Six" reports, the single woman stopped by Target on Saturday with daughters Shiloh and Vivienne, with the sole purpose of purchasing hot dogs from the fine dining establishment inside. But it was then that they learned that life is nothing but a series of disappointments, even for powerful celebrities, as that particular Target just doesn't serve hot dogs.
"The kids were disappointed, so they all left," a "spy" from "aisle five" (is that code or an actual location in the store?) told "Page Six."
Despite the heartbreak, at least we can take solace in knowing that Jolie was cozy during the ordeal, as the "source" at the Eagle Rock location added, "One weird thing is that Angie was totally bundled up in a big sweater, and it was probably 85 or 90 degrees out."