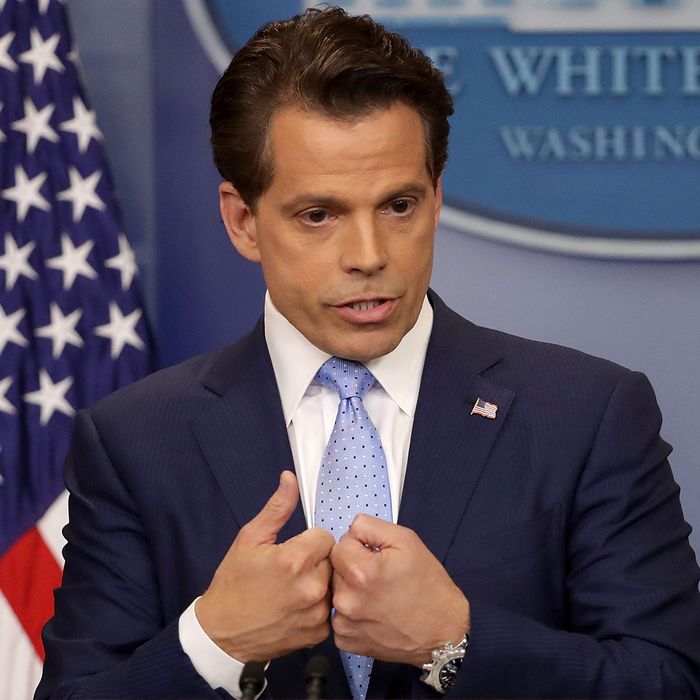 Anthony Scaramucci answered TMZ's questions while leaving Trump Hotel.
Photo: Chip Somodevilla/Getty Images
After a solid 11-day run at the White House, at the end of which he was reportedly escorted from the grounds, ousted communications director Anthony Scaramucci is weighing his options. When TMZ caught up with him exiting Trump Hotel in Washington on Tuesday, he filled them in on his next move.
"You know what I'm going to do next?" he asked, clutching an Evian and a giant Starbucks cup and sporting his signature women's shades. "I'm working on being the best person I can be, and I want chief of staff Kelly to have an unbelievable opportunity inside the White House."
He refused to offer any advice to Kelly — "It's not appropriate for me to comment on that right now" — but did respond to rumors that he might join Sean Spicer on Dancing With the Stars.
"I don't know how to dance," he said before closing the car door. Maybe that musical will pan out instead.