Ashley Graham's lifelong mission to lift women up has taken on ridiculous, corporeal form today. That form is me, clinging to her arm, trying not to die, as she takes me Rollerblading for maybe the third time in my life.
"I know you're nervous. You can totally do this! I got you!" Graham cheers, and we're off — the modeling world's most inspiring success story and her human kettlebell, weaving through the cyclists and runners zooming by in both directions along Tribeca's West Side bike path.
This summer, Graham, who is 29, is staying close to New York after several months in Los Angeles tossing off quips and handing out real talk as the breakout judge on the reboot of America's Next Top Model. It's a job that may make her a household name, and she's overqualified for it. Less than two years ago, through some alchemy of beauty, luck, and sheer will, Graham became the first model with clothing tags bearing numbers like 14 and 16 to show off her glistening, spray-tanned curves on the cover of the Sports Illustrated swimsuit issue. This March, she broke similar ground as the first model of her size to appear on the cover of Vogue in the magazine's 125-year history — a one-two punch of commercial and high-fashion dominance that not even ANTM creator Tyra Banks in her heyday could claim. That's not to mention the memoir, the lingerie line, the TEDx talk, and the fact that she's fast becoming a millennial Oprah for body image (you get confidence, and you get confidence, and you get confidence!), all against a backdrop of some designers refusing to lend her clothes and internet haters lurking around every corner.
Graham seems to have erroneously come here thinking she was going to get a workout, dressed in leggings and a wicking top. (She'd just left the Dogpound, the preferred gym of Victoria's Secret models.) Her blades, which she brought from home, are silver and lace-up with the pull of a single string, like one of Q's demonstrations in a James Bond movie. Instead of blading fast, though, she's graciously teaching me how to stay up.
"Now this is a bitch right here, the brick," she says, showing me how to lift up my knees to get over uneven surfaces. Then she demonstrates the proper blading position, leaning forward, butt out, feet gliding. She looks like a swan.
Soon we figure out that holding hands is our most comfortable position. Graham loves imagining the thoughts of passersby who glimpse our intertwined fingers. "They'll be like, Oh my God, those hot lesbos! They look like such a lovely couple!" Sure enough, we get an obligatory construction-worker catcall. Later, I will run into a lesbian friend and tell her about my day of Graham and Rollerblades and sweaty hand-holding. "Um," she says, "you just described my entire sexual orientation."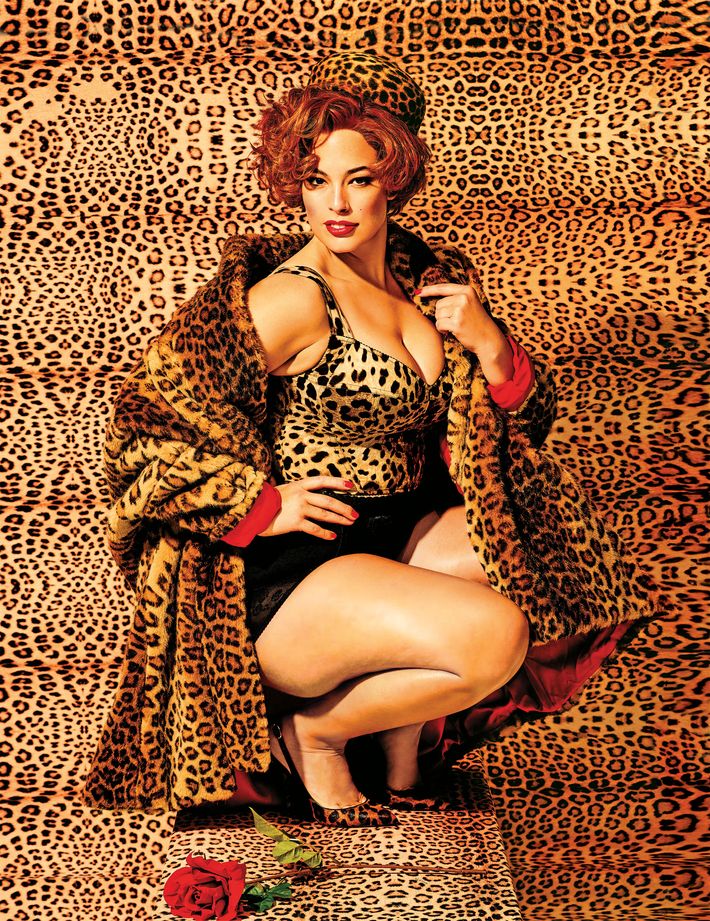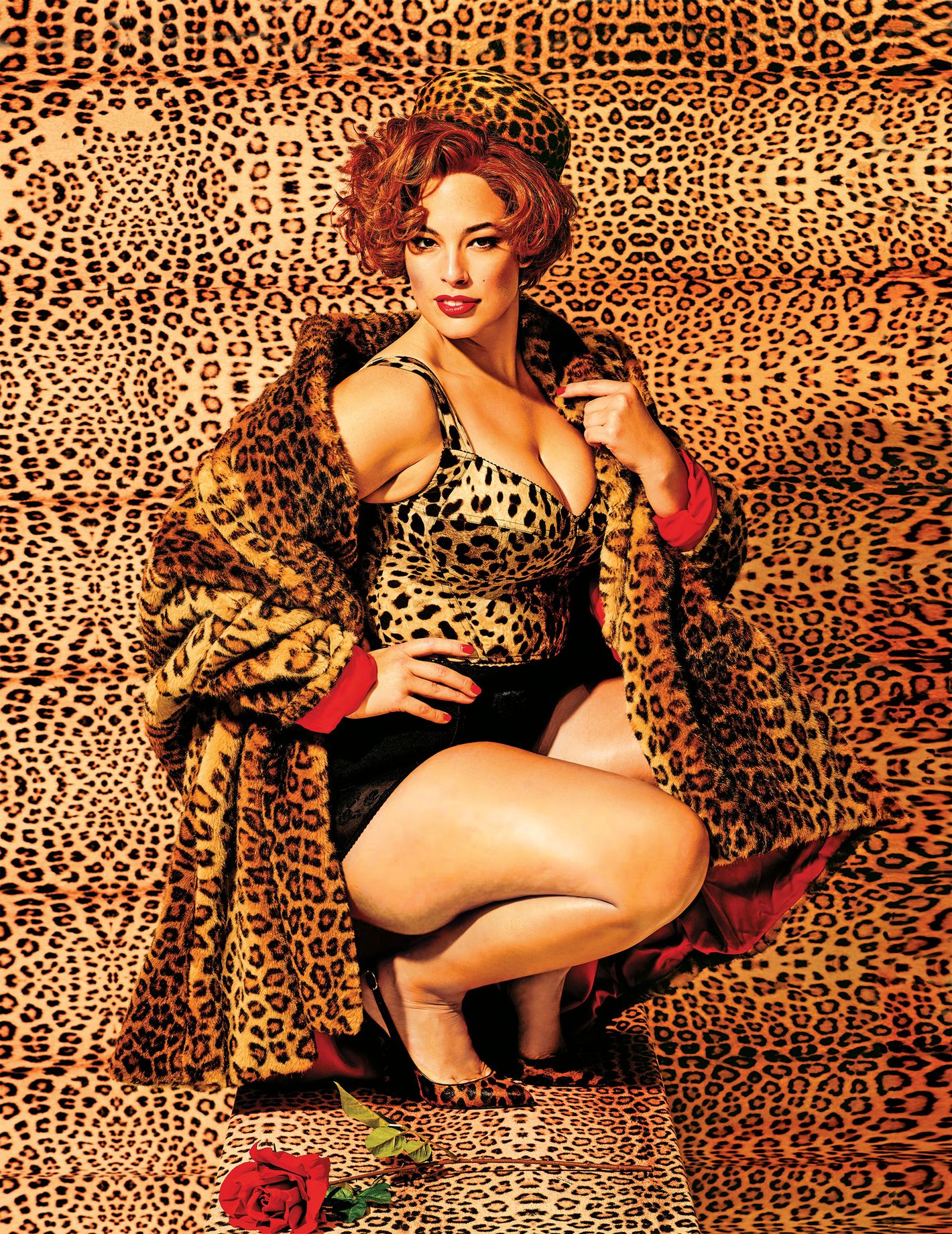 The term supermodel is pretty loosely bandied about, but it feels like it hasn't been properly used since the early '90s, in the days of Cindy, Naomi, Linda, Christy, Claudia. Men wanted to sleep with them. Women wanted to be them, or hang out with them, and also sometimes sleep with them. Global fashion houses wanted to dress them. Advertisers wanted to clone them.
That's not to say that today's crop of top models is devoid of fun personalities (Cara Delevingne, Jourdan Dunn, the Instagram powerhouses of Kendall Jenner and Gigi and Bella Hadid). Other models have ushered in new eras of modeling — the waif, the Brazilian babe — but none has embodied a shared mass-cultural moment quite so fully as the first supermodels. They were all over MTV and Rolling Stone, like rock stars. Social media has done much to bring back that sense of fashion-model ubiquity, but it doesn't change the fact that the models snapping those Insta stories are the body-type equivalent of the one percent (and, in the case of Jenner and the Hadids, who were famous and wealthy before they were models, they're also the actual one percent).
Graham, though, stands in a category unto herself, not just as the first plus-size supermodel but also as perhaps the most exciting supermodel, in the Zeitgeist-defining sense of the term, to emerge since that vaunted era. And it's not just because she looks like a combination of Cindy Crawford, Eva Mendes, and Mad Men's Joan Holloway. Or that she starred with Joe Jonas in DNCE's "Toothbrush" video, about a girl so sexy you want her to stay over every night. She's a supermodel you can see yourself in.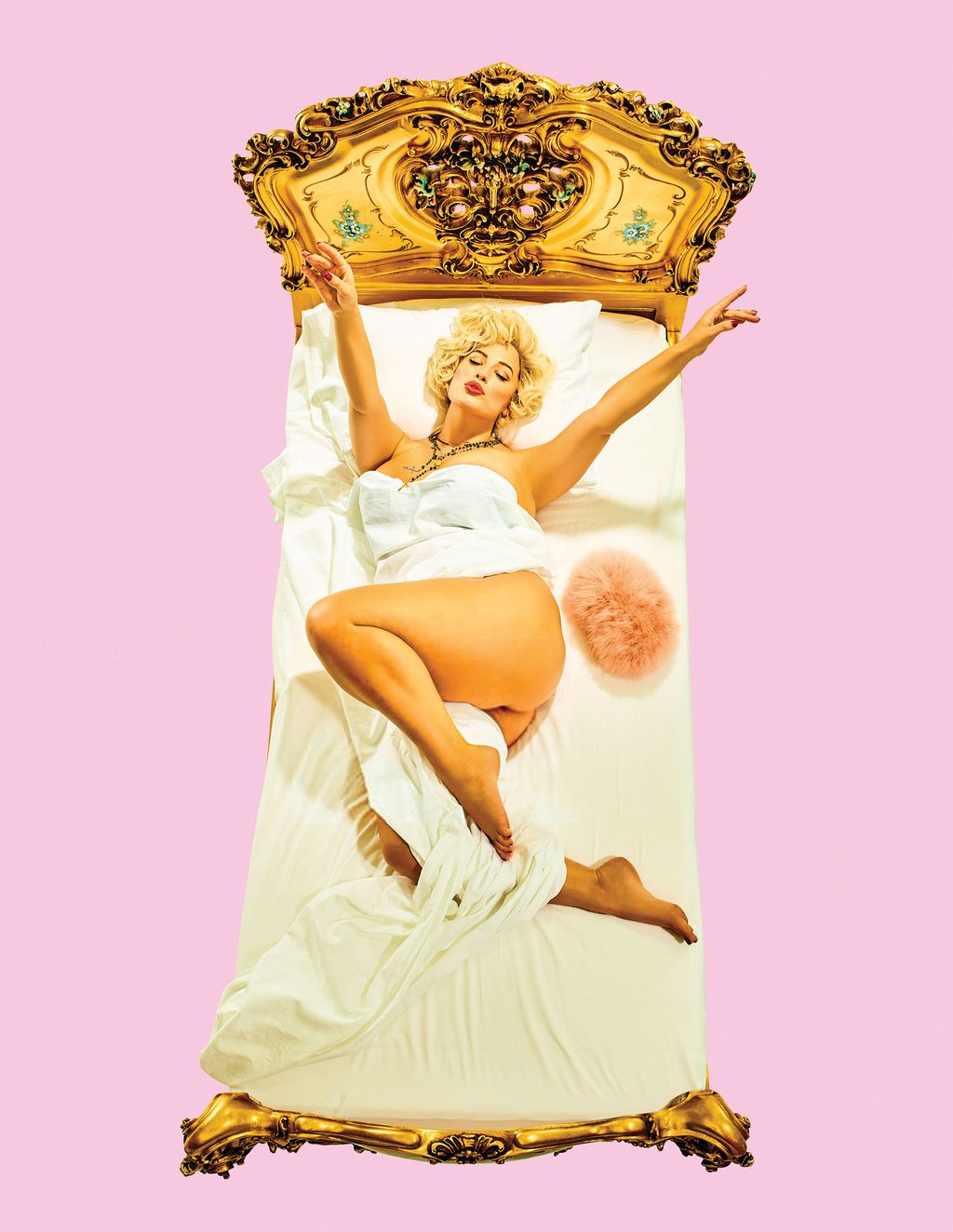 Her Instagram, with 4.7 million followers (far fewer than Jenner or either Hadid), isn't her selling point. Her attainable sense of self-worth is. The indelibility of that SI cover is, as are the images of her walking down the runway of a lingerie show at New York Fashion Week, cellulite on display. Even a friend of mine's reaction when I told her I was writing about Graham — "Oh, she's that fat model, right?" — is. What Graham represents is the first, and most lauded, mainstream ambassador of a new beauty movement, of slowly shifting cultural norms that come not from fashion editors' ideas about bodies but from real people's.
In other words, in an age in which activism is our rock and roll — the shared mass-cultural moment that bonds us all — Graham stands for something. And she's standing for it at a time when technology is pushing fashion toward a more user-driven model, both in creativity and in terms of money; to ignore the $20 billion market of plus-size women who want to look good, too, isn't just rude, it's shortsighted and dumb. Instagram in particular has become a hotbed of expression for stylish women sick of not seeing their body types represented in fashion. Five-foot-five and size 22 rockabilly bombshell Tess Holliday signed with a London-based modeling agency on the basis of her bold images and legion of followers, now 1.5 million. Along with other homegrown Insta models, like Nadia Aboulhosn and Gabi Gregg (over 500,000 followers each), she's proved that the public has an appetite for better clothes for bigger girls — as well as one for bigger girls with attitude and good taste — and announced it loudly enough to have the fashion world take notice. (One also cannot underestimate the influence of the Kardashians, who proved that we should all be taking mirror selfies of our big, glorious butts.)
Graham's success doesn't represent so much a breaking of the idea of what hotness is but a natural correction. More than two-thirds of American women are a size 14 and higher. She's not hot for a big girl. She's just plain hot, no matter how many skinny, tall teenagers designers want to keep sending down the runway. And her appeal makes boundaries between "straight" sizes and plus sizes seem arbitrary.
A word about the phrase plus-size: Graham hates it because she thinks there's an inherent implication of a dividing line between the "normal"-bodied and the "other." "It's like, 'Plus what?' " she says. "That's something I've always been told: 'You're not good enough because you're plus-size.' " She adds, "I'm not here to ban the word from the dictionary" — plenty of women own and love it. She prefers curvy or curve (used in a sentence: A record 26 curve models walked in New York Fashion Week last season, including Graham in Michael Kors's show).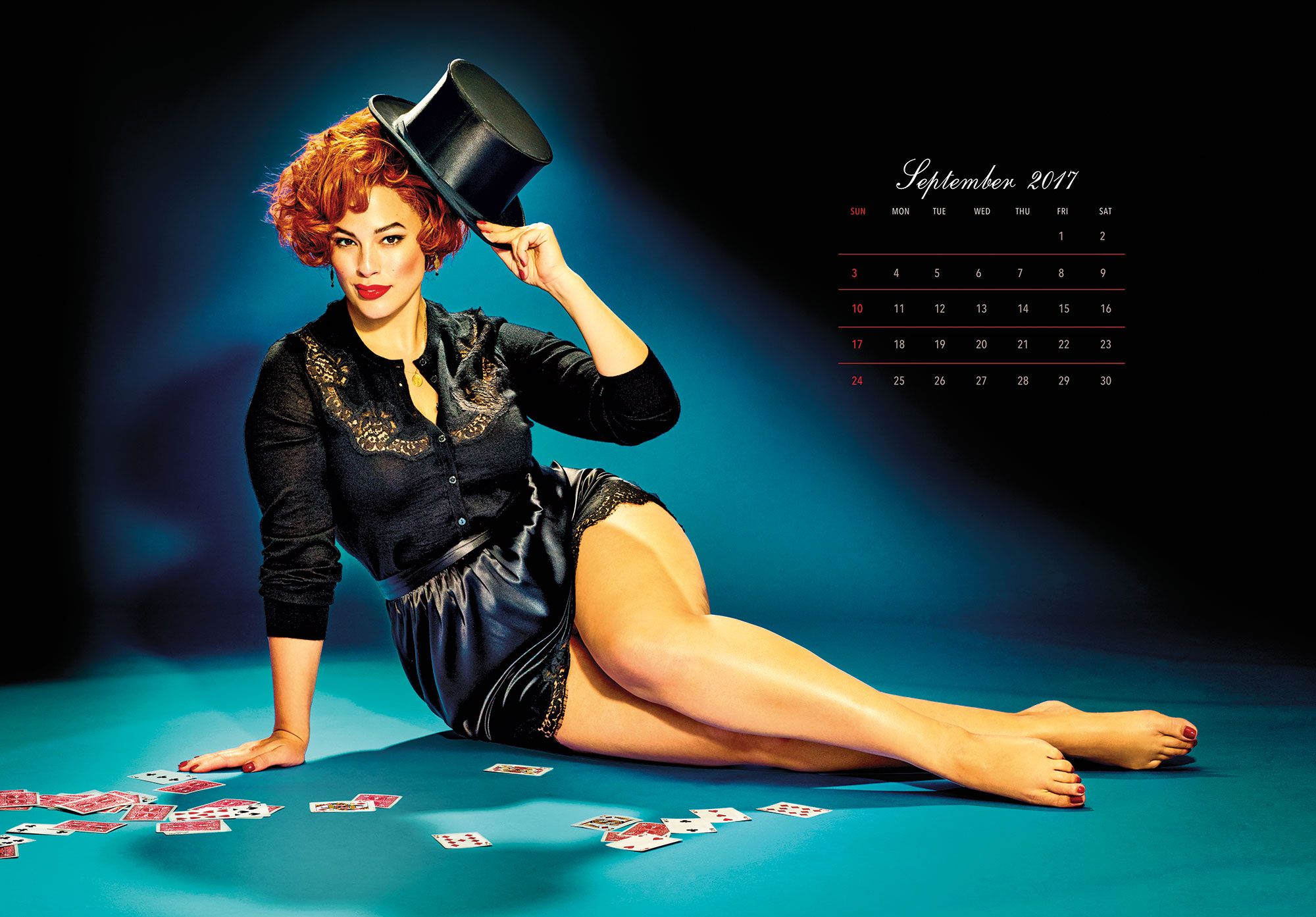 She's also acutely aware of the inequity of her being the only such model who's becoming a bona fide mainstream star. As she and her husband of seven years, Justin Ervin, have discussed, the body type that's being celebrated as special on her is actually a beauty norm for many women of color. (Ervin, a cinematographer and documentary filmmaker whom she met at church, is black.) And there's something wrong when women-of-color model friends of hers like Marquita Pring and Precious Lee aren't getting the same opportunities. "I know I'm on this pedestal because of white privilege," she says. "To not see black or Latina women as famous in my industry is crazy! I have to talk about it. I want to give those women kudos because they are the ones who paved the way for me."
So did Emme, widely regarded as the first famous curve model, who started in the '90s. She had difficulty getting designers to loan her clothes, even for her shoot for People's "50 Most Beautiful People." She never appeared on the cover of a major fashion magazine. One elite photographer ran out of a shoot screaming, " 'I am not shooting this fatty!' I swear on my life," Emme says. "Being the first one, I had a lot of pies thrown in my face. But I'm so proud of Ashley blowing it all up for the next generation so people could go, 'You know what? Why not!' "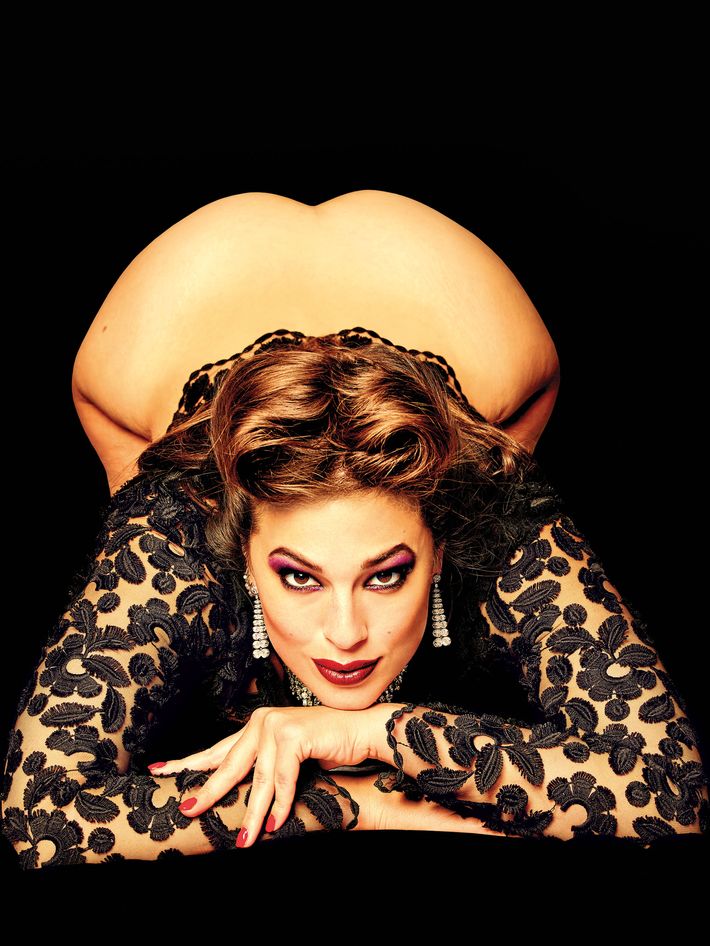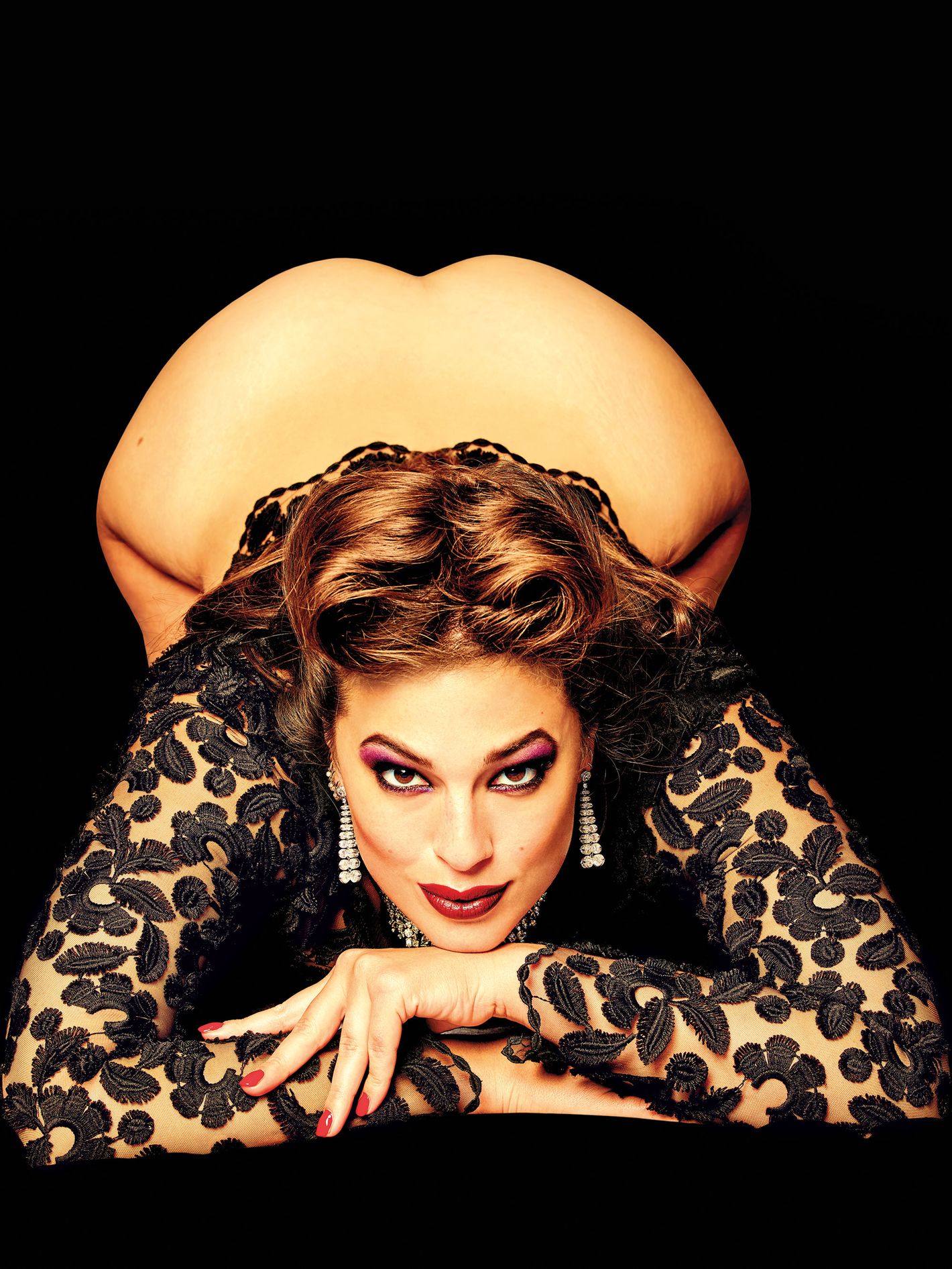 This year, just a few weeks after being fêted as part of the Time 100, Graham went to the Met Gala for the first time, in a stunning couture gown from H&M, with a fitted bustier and burst of red tulle at her shoulder. "Rihanna said I looked 'hot as fuck,' " says Graham. "I had no idea what to say to her. I was just like, 'You slay every Met, Rihanna!' " Once inside, she hung out with Kim Kardashian West, who picked spinach out of Graham's teeth, then recruited Serena Williams to take a picture of her with Graham.
Graham actually had been "on hold" (a prelude to an invitation) for the Met Gala the year before but ended up staying home. "I couldn't get a designer to dress me," she says. "You can't just show up in jeans and a T-shirt." She insists it's just because she didn't have the right designer relationships and there hadn't been enough time to get a custom gown (at the time she was convinced it was because her husband made the faux pas of hugging Anna Wintour not long before the gala), but likely a factor was that Graham is well out of sample-size range. To dress her requires extra work — she can't wear something lying around the showroom — and an exercise in imagination that not every designer wants to go on. Coach agreed to dress her for January's British Vogue, but as Alexandra Shulman noted in her editor's letter that issue, "Sadly there were other houses that flatly refused to lend us their clothes."
In part because of Graham and editors like Shulman raising the issue, things have improved dramatically and rapidly. Designers are more interested in making, and showing, clothes for bigger women. And agencies are signing more of these women too. "Even two seasons ago, I remember we got maybe six plus-size girls that came into the casting," says designer Christian Siriano, a longtime advocate of size diversity, "and last season we got like 150." Graham tells me she now borrows everything she wears to fancy events, with the designers fully aware that her stylist will aggressively tear off sleeves, lower bust lines, and add slits to better suit her body.
Before she landed her SI cover, Graham had been at Ford, which had a robust plus-size division for catalogue work but wasn't pushing her for editorials. "I was with an agent who told me, 'You're not a cover girl,' and I took that as, 'Okay, he's right,' " she says. "Then I went to an agency" — IMG — "that said, 'Why aren't you?' "
Graham was making oodles of money at Ford and likely never would have looked for new representation if that agency hadn't suddenly shuttered its plus-size division in 2013. She started talking to the other Ford refugees, and soon they were having weekly meetings, which turned into tearful togetherness sessions in which they not only shared their stories of how hard it had been to be "plus" in an industry where the standard of beauty is the opposite of that, but they also dove into a topic that most women, no matter their size, have trouble broaching: their salaries. They brought in a brand strategist, who came up with charts to illustrate just how much money they were worth as a collective — a lot. They gave themselves a name, Alda: the Icelandic word for "wave." Then they took the document and marched into every agency in town, including IMG, which added Alda to its roster just as models, no label attached, and made good on its promise to move Graham into editorial.
Every time Graham speaks to the press, she tries to bring up her fellow curve girls: Pring, Lee, Julie Henderson. "I'm getting a seat at the table we've never had before, and I'm also pulling up a couple of seats around me," she says. "I know this isn't about me. Just one girl is not going to change the world."
Editors have to be onboard, too. Anna Wintour approved Graham's Self cover, Graham says, then invited her to be on that Vogue cover celebrating diverse beauty (and also featuring Kendall Jenner and Gigi Hadid). Graham didn't know about the battles British Vogue was fighting to get her dressed until she read Shulman's letter. "The thing is, people are like, 'Oh, we don't want to offend her.' I'm the one living this life! I know people don't want to dress me!"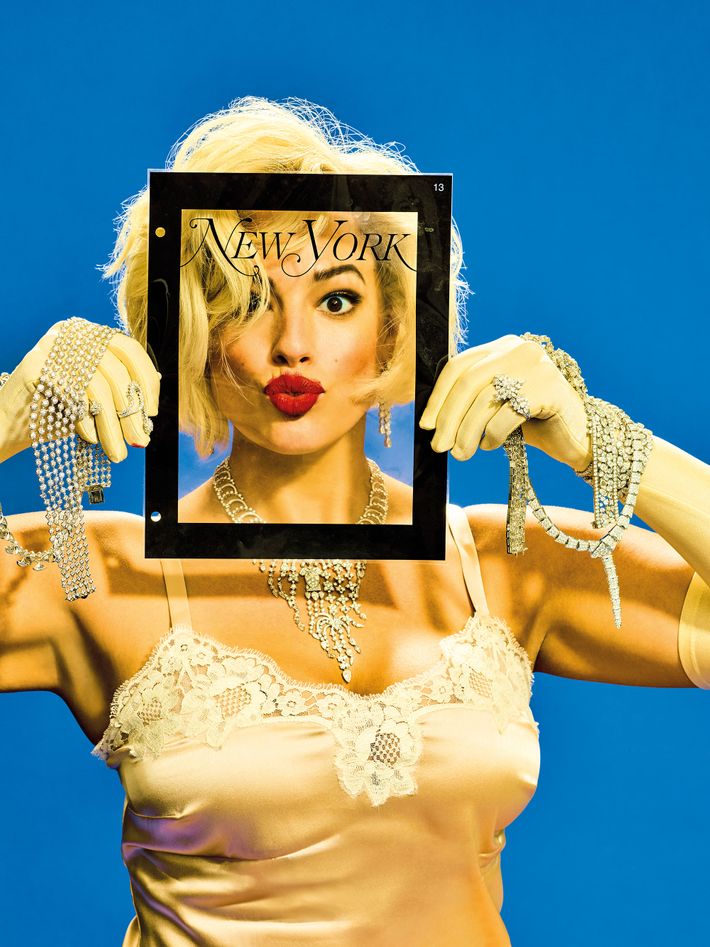 Graham was 12 years old when a modeling scout discovered her at a mall in Lincoln, Nebraska. School had been a constant struggle; she has dyslexia, plus there were the kids who'd nicknamed her "Thunder Thighs." (What's Graham's nickname now? "Ashley Graham," she says, laughing. "Some of my best friends call me Ashley Graham.") Her parents, a database marketer and a homemaker, invested what for them was a huge sum to enroll Graham in a modeling course in Kansas City — with the goal of getting work in regional catalogues — and then spent the next six months driving her back and forth three hours each way.
The culmination was a modeling expo in Texas at which Graham won in the plus-size category. Wilhelmina called her to sign her the next day. To read Graham's evocative memoir, A New Model: What Confidence, Beauty, and Power Really Look Like, is to understand why she alone has been able to break out of the plus-size camp. There are the genetic markers that made her what her second agency, Ford, called a "cash cow" in her own field: a stomach that stays flat no matter how much her size fluctuates, those glorious 36DDD breasts ("the girls"), that face. Then there's the intangible: the engaging storyteller, the spill-all-beans attitude. IMG Models president Ivan Bart says that when he set her up with a TV agent from William Morris Endeavor, the agent walked out of the meeting and declared, "That's not a model. That's a brand."
A brand that happened sort of by accident. The moment Graham realized she had something to say to the public about body image was when ABC and Fox refused to run a 2010 Lane Bryant commercial of hers, saying it was "too sexy." The ad featured Graham dancing around her home in a bra and underwear when she gets a calendar reminder to "Meet Dan for lunch." She throws on a trench coat and walks out the door. That's it.
Graham found the ban to be hypocritical. Scolding national news stories ran highlighting what looked suspiciously like an unspoken bias, that women running around half-naked and exhibiting a sex drive were only acceptable if they were on, say, Dancing With the Stars and didn't have so much flesh jiggling around their chests.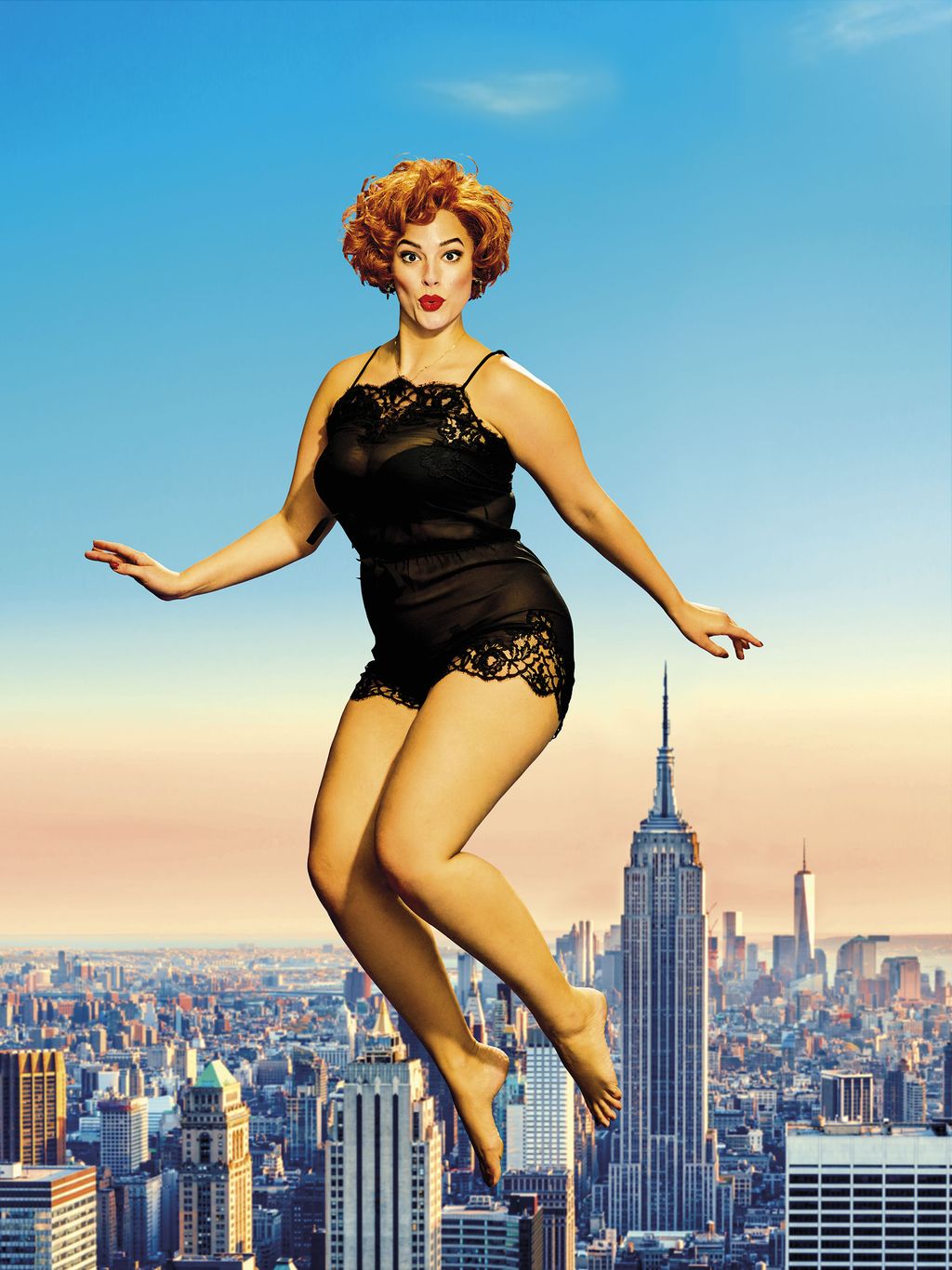 "My agent at the time at Ford called me and he goes, 'This could be your big break,' " says Graham. He told her to stay positive in every interview, "and that's the only piece of media training I have ever had." That controversy spawned her first Lane Bryant contract; she still appears in provocative ads for them, such as their #ImNoAngel campaign, which is a not-so-subtle dig at Victoria's Secret. "Then I really wanted to design lingerie because I felt, 'I'm the plus-size lingerie girl. If people think about plus-size lingerie, they're going to think of me. How can I capitalize on that?' " It was unheard of for a workaday model like Graham (three years before the SI cover) to pitch her own lingerie line, and Addition Elle in Canada was the only company willing to sign on to her idea that the plus-size market deserved sexy, supportive lace bras like the ones Graham was finding in smaller sizes and squeezing into. Now they're sold in Nordstrom and Macy's and all over Europe. (She also has a clothing line at Dress Barn and a line of bathing suits at Swimsuits for All.) The SI cover, the first such issue in which a plus-size model had appeared anywhere in the magazine's editorial pages, brought even more opportunity nearly two decades into her career.
"It was an eye-opening experience for me in that 'Oh my God, I can do anything I want,' " says Graham. "When you're given an SI cover and you take advantage of it, you can conquer the world. Look at Chrissy Teigen. Look at Tyra Banks. Look at Kathy Ireland. She's a mogul in this industry now."
The beauty industry, with its lucrative contracts, is the next frontier. "They still have yet to book a girl above a size 6 for a hair, makeup, or beauty campaign." Actors, sure. "But no models," says Graham. Yet.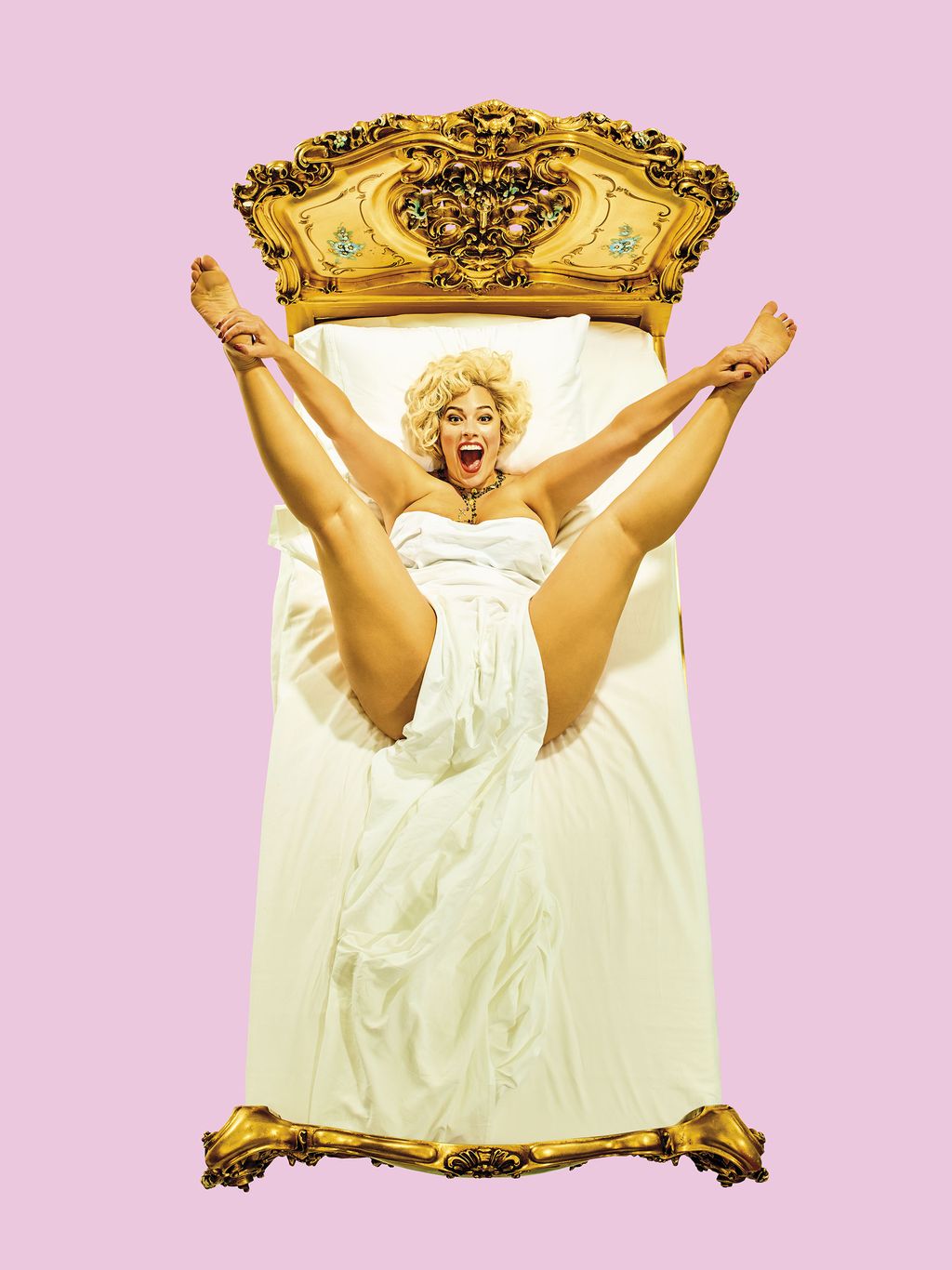 The reactions Graham gets from men are a tad less about empowerment than those she gets from women. "When I'm traveling out of the country, a lot of guys give me a high five and then they're like, 'I love your work!' "
Which really means "I love your tits," right?
"That's okay!" says Graham. "I don't pose naked just for women."
Graham's main mission, even more so than proving curvy women can be beautiful, is to show the world their sex appeal, that they don't need to be draped in "dowdy clothes, dowdy lingerie." She tells me that one of the best emails she's received was "a husband who was thanking me because his wife finally felt comfortable enough in lingerie to have sex with the lights on."
Her first boyfriend in high school broke up with her because he said he was afraid she'd someday be as fat as his mom. "That really made me hyperaware that I am a big girl, and that's how people see me." Then she went a little wild and lost her virginity to the high-school quarterback in the basement of a house party. After that, she stayed in an emotionally abusive relationship for far too long, mainly because that ex-boyfriend was the first man who seemed to appreciate her body. Before she got married, she and her husband, Ervin, built up their friendship through 12-hour dates, and no premarital sex. Until she met him, Graham had always gravitated toward bigger guys. Now, she says, "my husband weighs less than me, but he feels bigger than me." She even tested him out by having him toss her around in different positions before they were having sex.
Graham talks openly about her body so other women will feel okay about theirs. When she doesn't have to be shaven for a shoot, she says she likes to let her nether regions grow au naturel. ("How are my armpits?" she asks, holding up an arm for me to inspect.) When I visit her on the set of her New York shoot the next day, she has no qualms about anyone seeing her naked. She almost never uses a standard changing tent; being shy is so time-inefficient, so she wriggles into Spanx while surrounded by at least ten people, many of whom she's just met.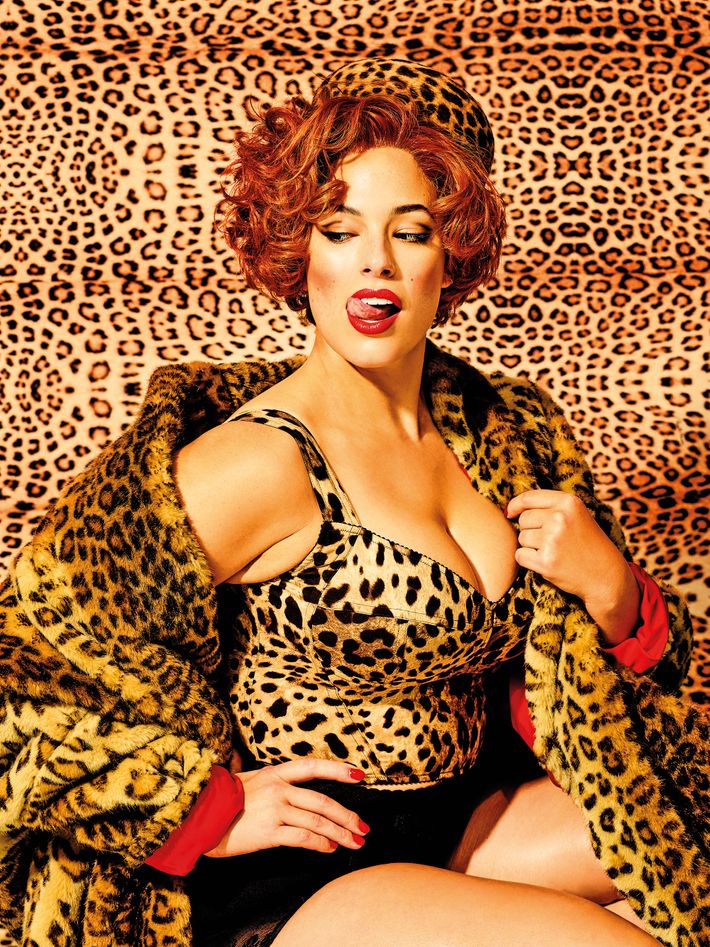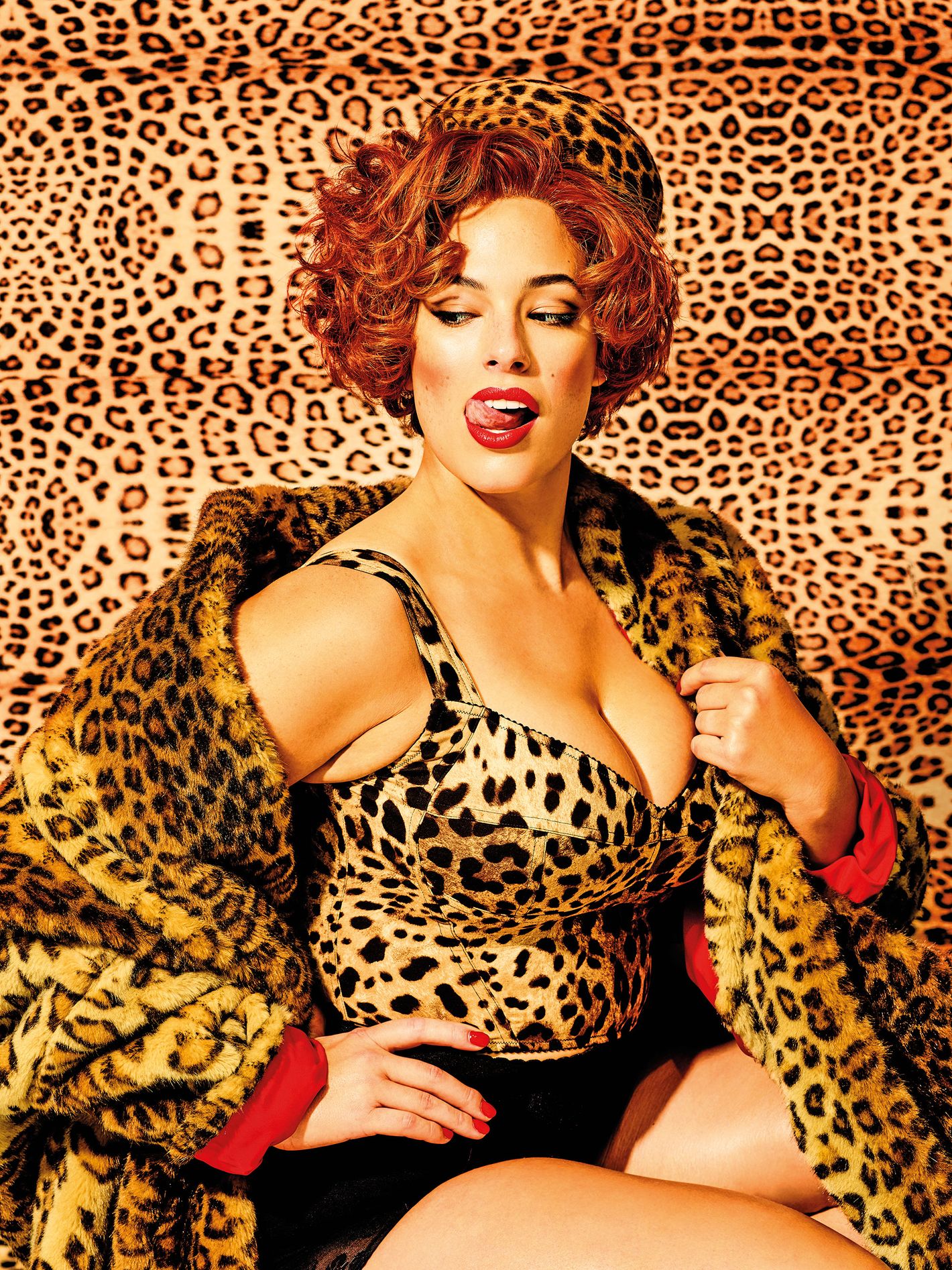 In front of the camera, Graham comes even more alive. Rolling on her back with her legs in the air, she proves incredibly flexible. Given a gigantic fake Champagne bottle, she rides it like a bucking bronco. Multiple times, she goes over to the monitor, points out areas she's worried might get Photoshopped, and asks us not to do it, for her sake, her fans', and ours. She would like us to highlight the "thigh brow," a crease near her groin area that forms when she's doubled over. On shots where her thighs look particularly bumpy, she tells us, "It's better to keep the cellulite if you can. You can make it bigger!" It's important to her brand: When Elle Canada heavily Photoshopped her, she posted the unretouched image immediately so her fans would know she's not a poseur. "I was just being honest," she says, "like, 'Here's the real back and belly fat,' and it spiraled into, 'Maybe I'm a body activist. I'm going to call myself one!'"
On the subway (she lives in brownstone Brooklyn), she's often inundated with women coming up to her. "They see me and go, 'If I had a girl when I was in high school talk the way you talk about your body, my life would be different.' " More difficult to navigate, though, is that "people look at my size now and know that's what makes me famous," she says. "That kind of sucks, too, because it's like, 'Damn, my size is what makes me famous?' " And, like most women, that size fluctuates. While she was on ANTM in L.A., she worked out only three times in two months. Now she's got to get in decent-enough shape to walk a runway in her Addition Elle lingerie line during Fashion Week — a road that will mean a barrage of criticism from some of her fans, who call her names like "fake fat person" in her Instagram comments every time it looks like she's getting thinner, something she and her friend Lena Dunham often commiserate about over text. (Around 75 percent of Graham's followers are women.) There are also plenty of people who shame her for "making fat cool." " 'You're going to kill somebody,' that's a comment that will never leave my mind," Graham has said.
We've been gabbing away on a bench near Chelsea Piers for hours, the night is still young, and Ervin is waiting at home with takeout Middle Eastern food. She helps me make one last wobbly stand in my Rollerblades, laces her fingers with mine, and leads me to a wall I can collapse against: "Woo-hoo! We did it! We can take our blades off! Doesn't it feel better to be flat-footed?"
She'd love it if she could stop having to answer questions about her body, but she says, "This is the thing: I know I'm paving the way for the next generation of girls, and they're not going to have to do this. That's what I hope. I'll take the brunt work and just handle it, and then you guys can just sail right on through."
*This article appears in the August 7, 2017, issue of New York Magazine.
Styling by Victoria Bartlett; set design by Andrew Ondrejcak at Lalaland Artists; makeup by Dick Page at Statement Artists; hair by David Von Cannon at The Wall Group; nails by Donna D using Tom Ford Nail Lacquer.
*This article appears in the August 7, 2017, issue of New York Magazine.
Top image: Blouse and shorts by Dolce & Gabbana, 717 Fifth Ave.; Chopard earrings at 709 Madison Ave.; Wigens hat at delmonicohatter.com.