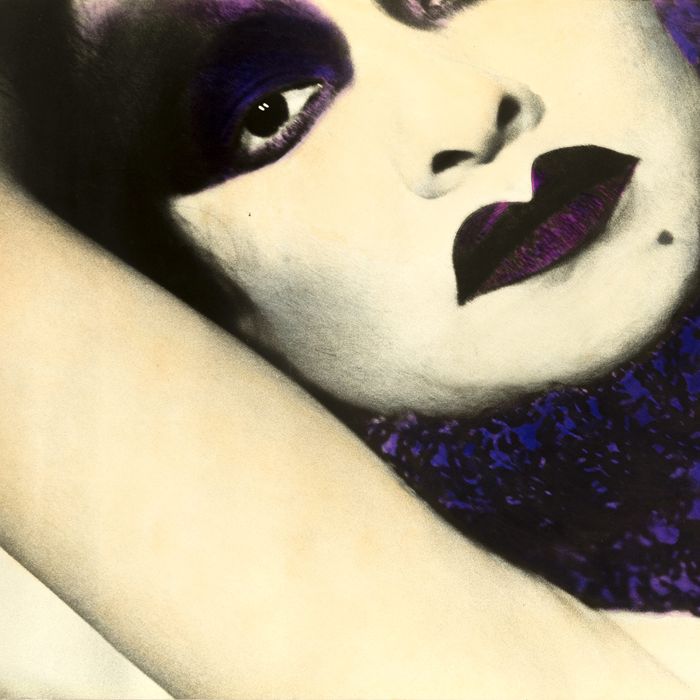 Portrait of Sylvia Delgado
by Patssi Valdez.
Photo: Ian Byers-Gamber/Ian Byers-Gamber
In the late 1960s, the Chicano civil-rights movement dovetailed with feminist and gay-rights efforts in East Los Angeles. Mexican-American artists, many from the LGBTQ community, reclaimed pejoratives like maricón (the Spanish word for faggot) and malflora (dyke); spoke out against police brutality and the Vietnam War draft; and grappled with the impact of the AIDS crisis by creating printed flyers, experimental videos, and politically charged art performances.
The exhibit "Axis Mundo: Queer Networks in Chicano L.A.," opening September 9 at the Museum of Contemporary Art (MOCA) in Los Angeles, explores how art and activism merged during the era, featuring more than 50 artists' work from the 1960s to early 1990s. Curators combed through USC's National Gay & Lesbian Archives to bring lesser-known artists into the fold. The artists include Faith Wilding and members of the 1970s artist collective ASCO, which included celebrated figures like Patssi Valdez and Gronk. The museum displays showcase studded-denim jackets, punk records, and correspondence letters alongside photographs and video works.
The exhibit covers a wide range of queer and Chicano visual culture in East L.A. and beyond, featuring artists from Guadalajara to Oakland and Houston. Many of them were collaborators, co-conspirators, and allies while supporting countercultural art outside white-dominant institutions. In L.A., they fostered community at alternative art spaces like LACE and Beyond Baroque, and at gay clubs like Bitter End West, Paradise Ballroom, and Circus.
In the '70s, one artist, the muralist and community arts organizer Judith F. Baca, helped lead a wave of outspoken L.A.-based women who railed against traditional family structures, macho violence, and homophobia, expanding perceptions of queerness to include women of color. Baca skillfully leveraged city resources for her work, creating colorful murals and public art installations that skewered sexism. Photos from Vanity Table, a campy performative comedy she staged at the city's Woman's Building in 1976, appear in the exhibit, showing Baca dressed up with red lips, arched eyebrows, and long lacquered nails while she satirized notions of femininity.
In other images on display, the photographer Laura Aguilar stands in front of a health clinic with a sign that reads "STOP AIDS"; composer Pauline Oliveros leads an all-women sonic meditation session; and artist Patssi Valdez renders the poet Sylvia Delgado as a heavily made-up force of nature. Together, the artists' work shows how social change is cultivated by community. Click ahead to preview the exhibit.
"Axis Mundo: Queer Networks in Chicano L.A." is on view at ONE Archives gallery in West Hollywood and MOCA Pacific Design Center from September 9 through December 31.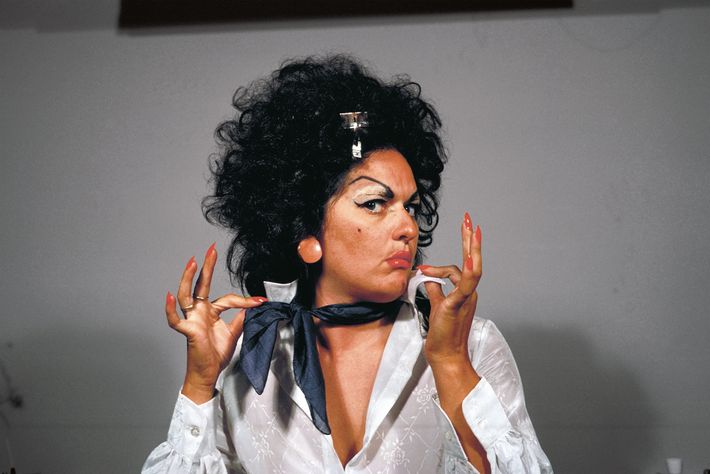 Judith F. Baca
Documentation of Vanity Table, a performance for the exhibition Las Chicanas: Venas de la Mujer at the Woman's Building, September 1976.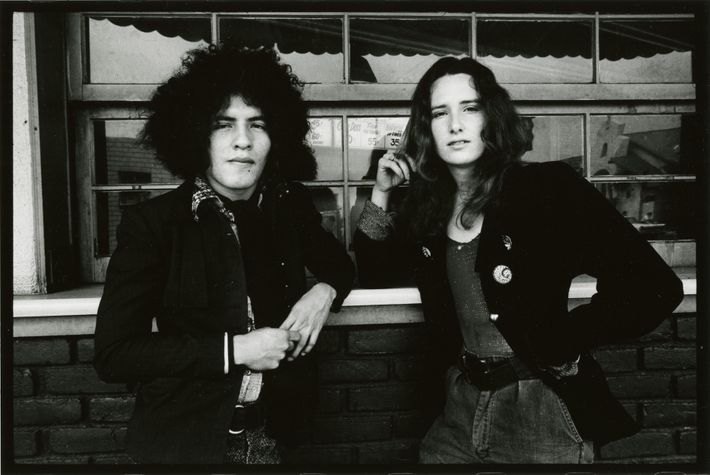 Anthony Friedkin
Jim and Mundo, Montebello, East Los Angeles, 1972.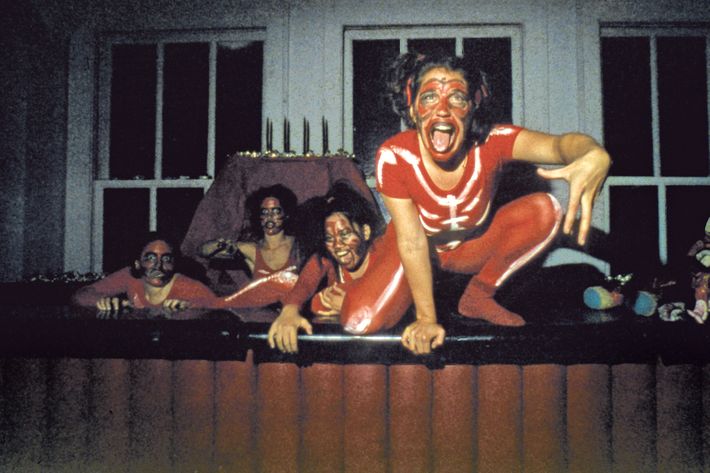 Jerri Allyn
Documentation of Laughing Souls/Espíritus Sonrientes, a performance at LACE (Los Angeles Contemporary Exhibitions), October 31–November 2, 1979.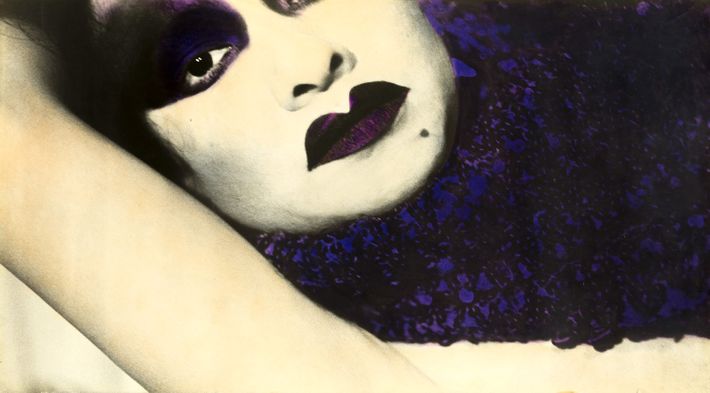 Patssi Valdez
Portrait of Sylvia Delgado, c. early 1980s.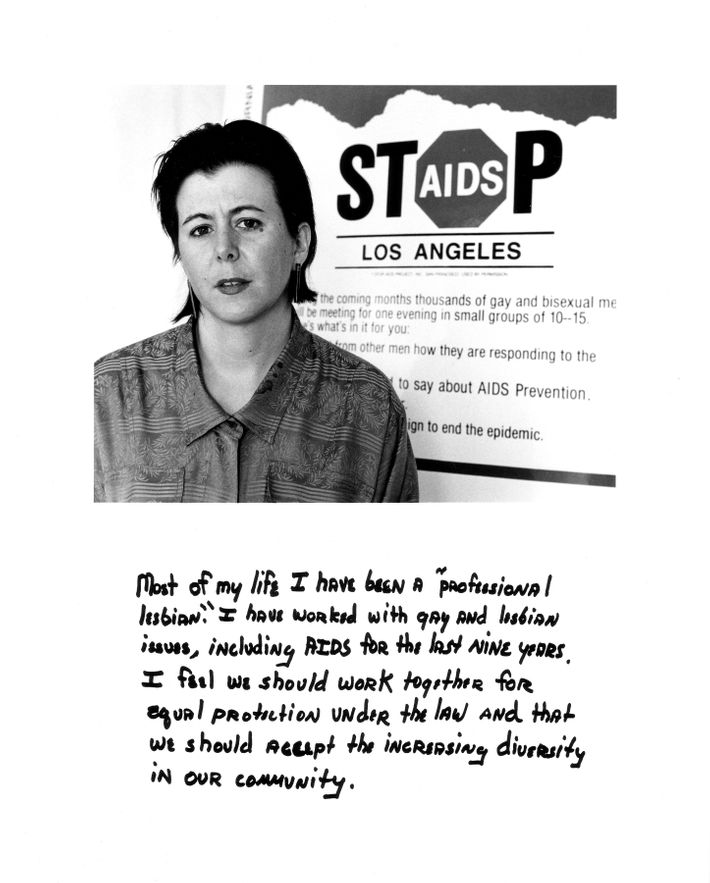 Laura Aguilar
Judy, 1990.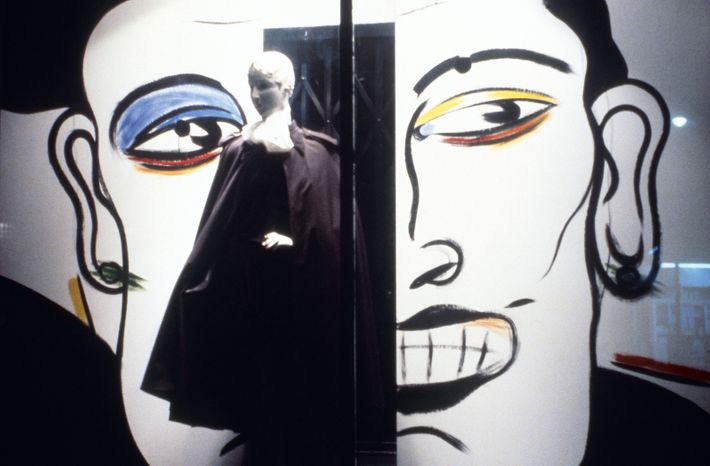 Mundo Meza
Documentation of a window display at Maxfield Bleu, West Hollywood, c. early 1980s.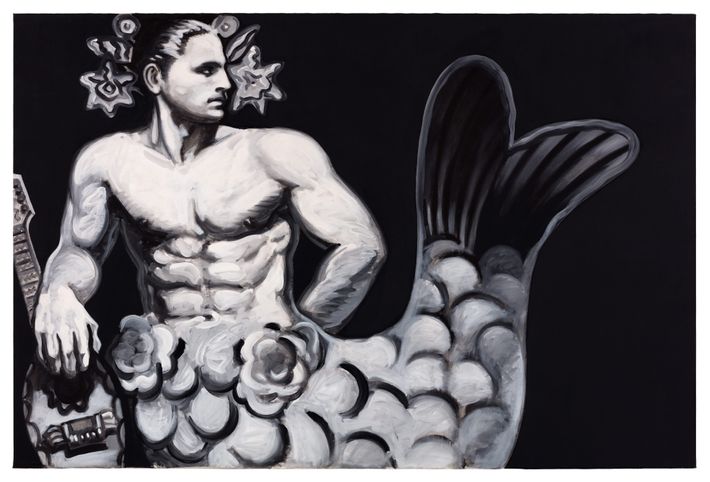 Mundo Meza
Merman with Mandolin, 1984.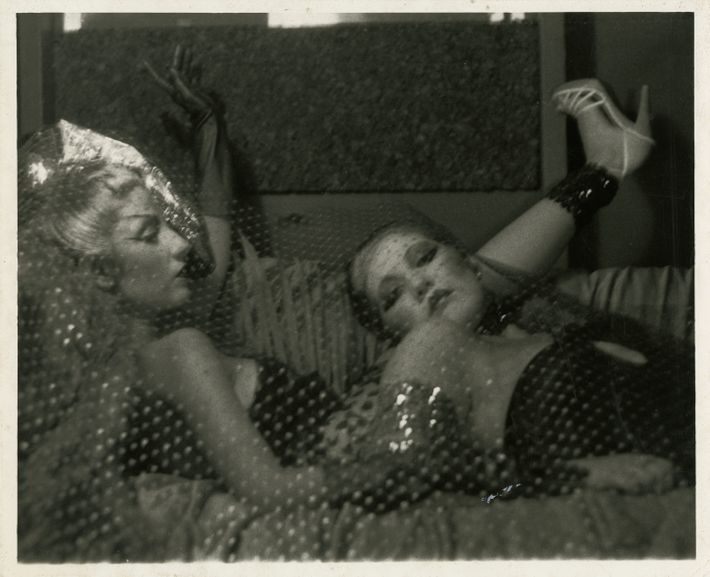 Patssi Valdez
Reclining (Betty Salas and Gloria), c. early 1980s.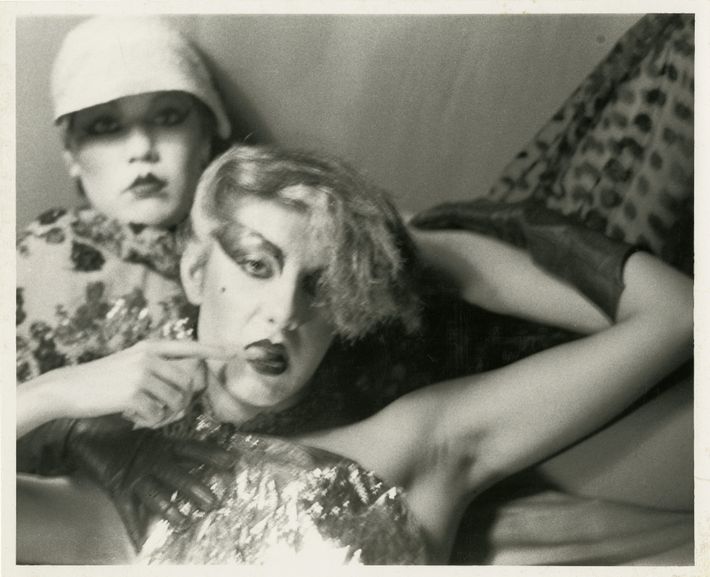 Patssi Valdez
Monterey Park Girls (Betty Salas and Gloria), c. early 1980s.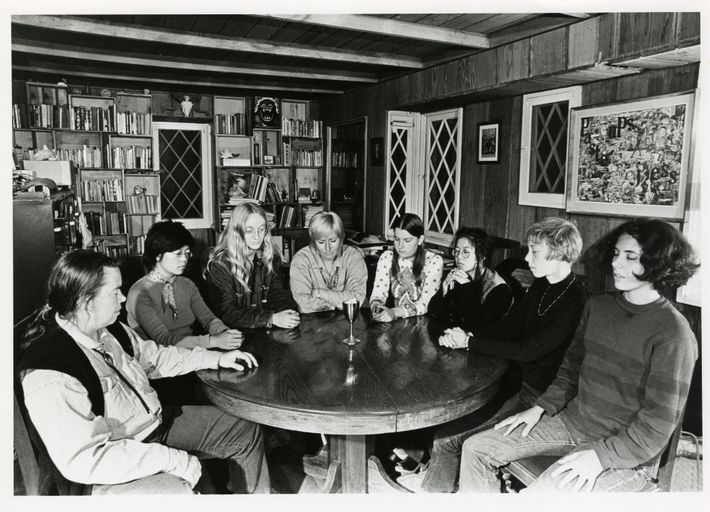 Pauline Oliveros and the ♀ Ensemble at Oliveros's home in Leucadia, California, 1970.