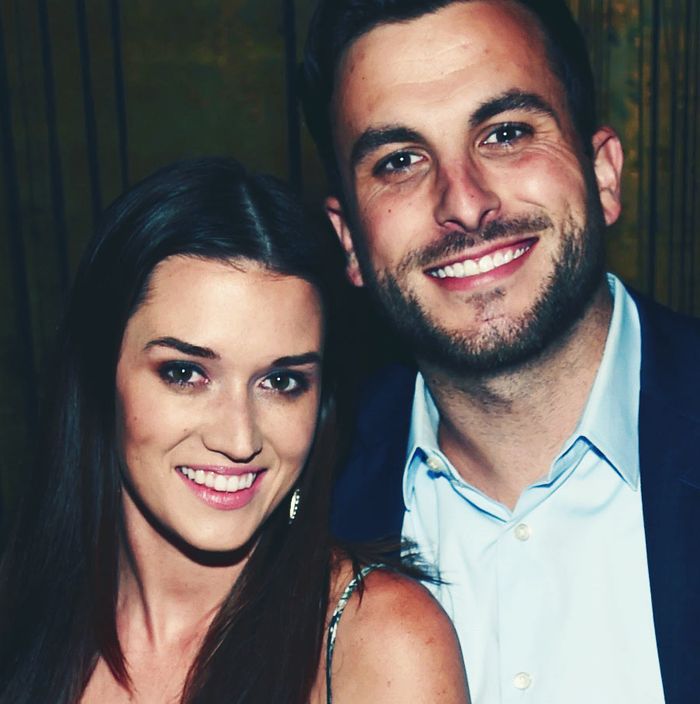 Jade and Tanner Tolbert.
Photo: Jamie McCarthy/Getty Images for WE tv
Like other reality-TV stars, Jade and Tanner Tolbert, who met and married on the Bachelor spinoff Bachelor in Paradise, have made careers out of posting advertisements for various products on Instagram. During her recent pregnancy, Jade hawked everything from maternity clothes to "Premama Prenatal Sleep Aid Soft Chews," and now, she and her husband are passing down beautiful spon-con opportunities to their infant child.
Last week, Jade announced the birth of her daughter with an #ad for Ava Women, a fertility-tracking device.
And yesterday, she revealed the baby's name — Emerson Avery — with an #ad for a personalized-baby-blanket company.
"Thank you @shophighway3 for her beautiful and soft personalized blanket!" Jade exclaimed, in the caption of the post. "We love it!! Code BABYJANNER for 30% off if you'd love one too!"
Congratulations to Jade, Tanner, and Code BABYJANNER on a lucrative first week as a family.