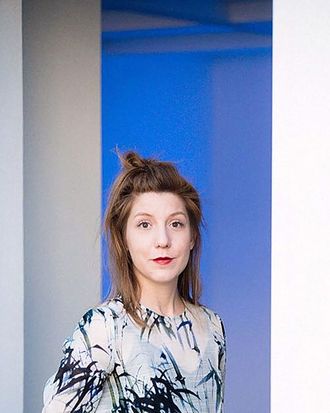 Kim Wall.
Photo: Courtesy of Kim-Wall.com
Danish police confirmed Wednesday morning that they had found the body of missing Swedish journalist Kim Wall, as DNA from a woman's torso discovered on Monday matched that of Wall's.
Jens Møller of the Copenhagen police said that the body was found with metal weights attached and "damage seems to have been done to the torso in an attempt to ensure that air and gases escape and the body won't drift to the surface."
They are continuing to investigate Danish inventor Peter Madsen for Wall's murder.
Wall was last seen on August 10, when she took a trip on Madsen's homemade submarine, the UC3 Nautilus, for a story she was writing about him. While her boyfriend said she didn't return home that night, Madsen said he had dropped her back off at the Copenhagen harbor. The next morning, the submarine sank, which police believe Madsen did deliberately. He was arrested and charged with involuntary manslaughter.
Though Madsen initially insisted he had nothing to do with Wall's death, earlier this week, police said that he told them Wall died in an "accident" on the submarine and he "buried her at sea." A cyclist came upon her body on Monday, off the shore of nearby Amager island. Coagulated blood found on Madsen's submarine also matched Wall's DNA. If this case goes to trial with the current charges, Madsen could receive between five years to life in prison.
Upon learning the news that her daughter's body had been found, Wall's mother, Ingrid Wall, posted a public message on Facebook. "The tragedy has not only affected us and the other family, but friends and colleagues all over the world. During the horrific days since Kim disappeared, we have had countless evidence of how loved and appreciated she was, as well as human and friend as a professional journalist," she wrote. "From all corners of the world, evidence of Kim's ability to be a person that makes a difference. She has found and told stories from different parts of the globe, stories that must be written … She gave voice to the weak, vulnerable and marginalised people."