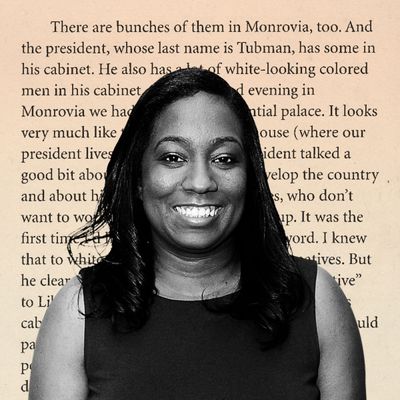 Brit Bennett.
Photo: Getty Images
Each day for the next four weeks, The Cut is talking to a different woman who interests us about the book by a woman that transformed the way she thinks. Welcome to Reading Women.
The Color Purple is a book that always amazes me with its ability to represent trauma in a way that doesn't feel sensationalized. It's about this character, Celie, who has been abused, who has been raped and has experienced so much pain in her life. At the beginning of the story, she's barely literate, and the story follows a lot of the brutal moments. There's that type of pain in reading it, but it doesn't feel exploitative, because it's not just about the experience of trauma. It's also about how individuals recover from trauma — particularly, how women recover from trauma, and how women help each other through trauma that's both gendered and racialized. It's a very community-minded book. That's something I've returned to in my own writing, thinking about the importance of those relationships among all the different women, which are familial and platonic and sexual in all these different ways. And how these black women are able to band together against racism and patriarchy in rural Georgia in the 1930s.
It's also a book that is deeply spiritual, although people don't discuss it in those terms often. It really is a book about spirituality and faith that's both clear and progressive in its politics. The title of the book comes from the scene where Shug Avery says, "I think it pisses God off if you walk by the color purple in a field somewhere and don't notice it." That's something I think about often — that spirituality isn't just about being in a church or reading a certain holy text, but it's also about appreciating the beauty that's around you.
If you buy something through our links, New York may earn an affiliate commission.