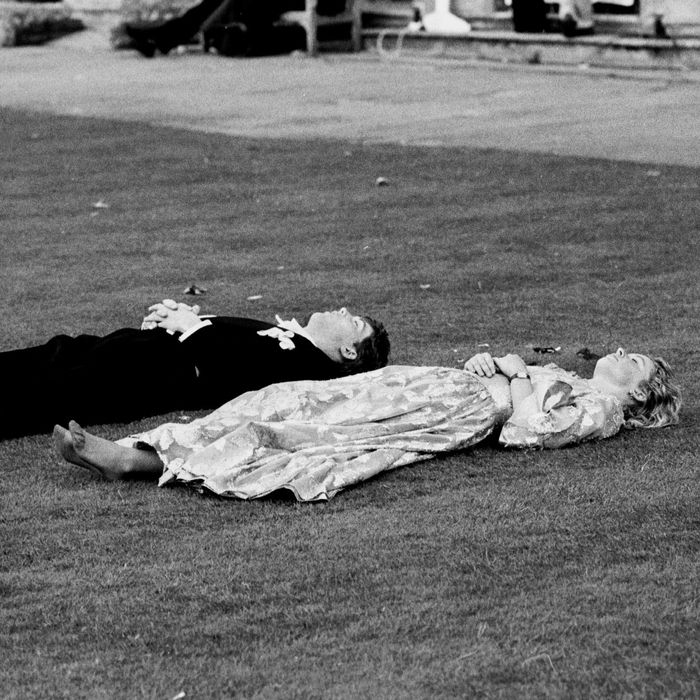 Photo: Dafydd Jones, Magdalen Commemoration Ball, Oxford, 1988 © Dafydd Jones
Burberry's president and chief creative officer Christopher Bailey announced (on Instagram) that the iconic heritage brand will be hosting a photography exhibit focusing on — wait for it — "the British way of life and character." Even better, it will be held in a former courthouse that's been closed for 100 years.
"They provide a portrait of British life, in all its nuances, both exceptional and mundane, beautiful and harsh," Bailey said of the photographs in a statement. "It's the spirit of those photographs — sometimes ironic, sometimes tender, always truthful — that has guided our September collection."
Truly, no event has sounded more British, which is fitting for the brand. It's curated by Bailey and writer Lucy Moore, and co-curated by photographer Alasdair McLellan.
The exhibit will include over 200 works from more than 30 photographers, including Dafydd Jones, Shirley Baker, and Andy Sewell, and it will be held at the Old Sessions House in London. It will reopen the Old Sessions House, a Palladian courthouse that has been closed to the public for over 100 years.
Burberry will host its runway show in the same location on September 16, and the exhibit will run September 18 to October 1.