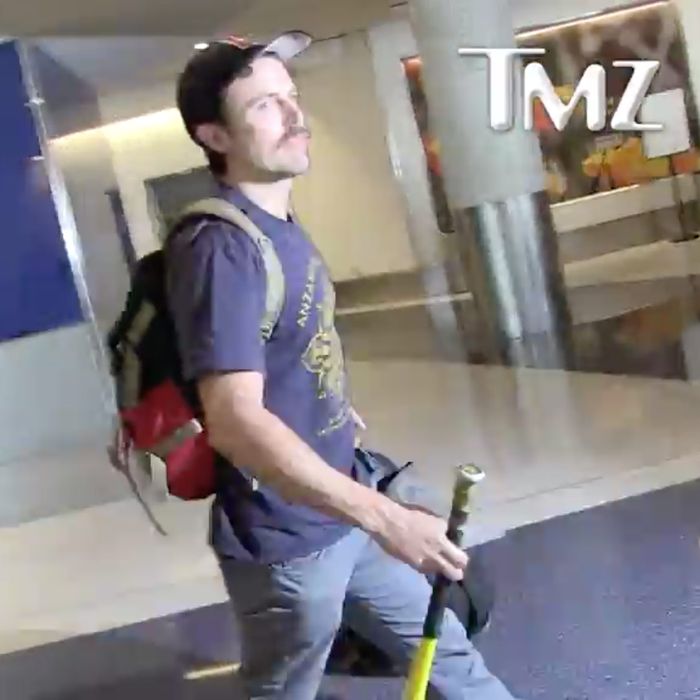 Casey Affleck, baseball bat.
Photo: TMZ
Casey Affleck, a sentient Dunkin' Donuts cappuccino, attempted to board a plane at LAX on Thursday with a backpack … and a baseball bat in hand.
TMZ asked him if he was even allowed to bring it with him, to which he mumbled, "We're gonna find out."
Spoiler: He was not. But look out for his ordeal of being forced to abandon the bat at TSA to be adapted as the next Affleck-Damon production.