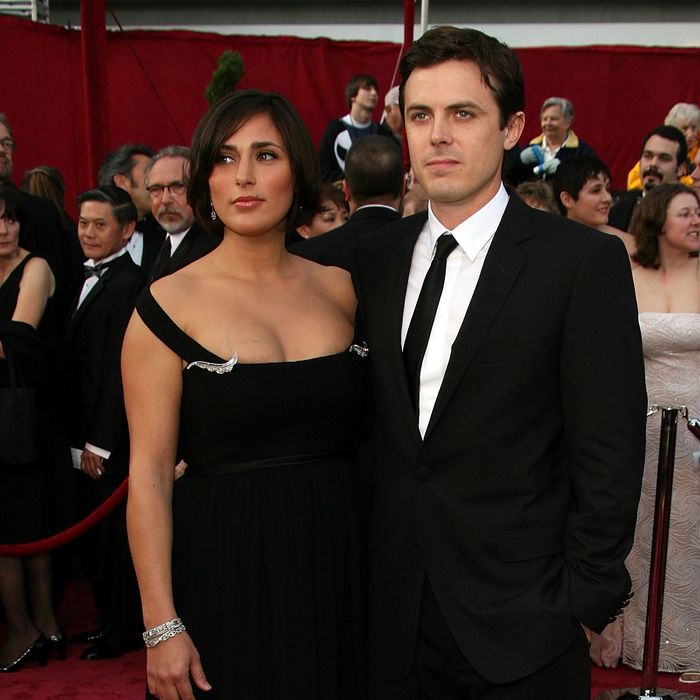 Summer Phoenix and Casey Affleck.
Photo: Frazer Harrison/Getty Images
More than a year after announcing their separation in March 2016, actress Summer Phoenix has filed for divorce from her husband of over ten years, Casey Affleck.
Phoenix, 38, and Affleck, 41, began dating in 2000, and married in 2006. The pair were introduced by Summer's older brother Joaquin Phoenix Although the couple said they remained "very close friends" at the time of the separation, E! News reports that Phoenix cited "irreconcilable differences" as grounds for the divorce, and is requesting spousal support and joint physical and legal custody of her and Affleck's two children, 13-year-old Indiana and 9-year-old Atticus.
The news follows a turbulent year for Affleck, who won the Academy Award for Best Actor for his role in Manchester by the Sea after an Oscar campaign plagued by allegations of past sexual harassment.
Multiple outlets including the Cut reported on the fact that two separate women accused Affleck of sexual harassment in 2010. Producer Amanda White and cinematographer Magdalena Gorka worked for Affleck on the set of his brother-in-law Joaquin Phoenix's mockumentary I'm Still Here and filed separate civil suits accusing Affleck of verbal and physical harassment. Affleck vehemently denied the accusations and threatened to countersue, before settling with both women for undisclosed amounts. Affleck later told the New York Times in 2016: "It was settled to the satisfaction of all. I was hurt and upset — I am sure all were — but I am over it."