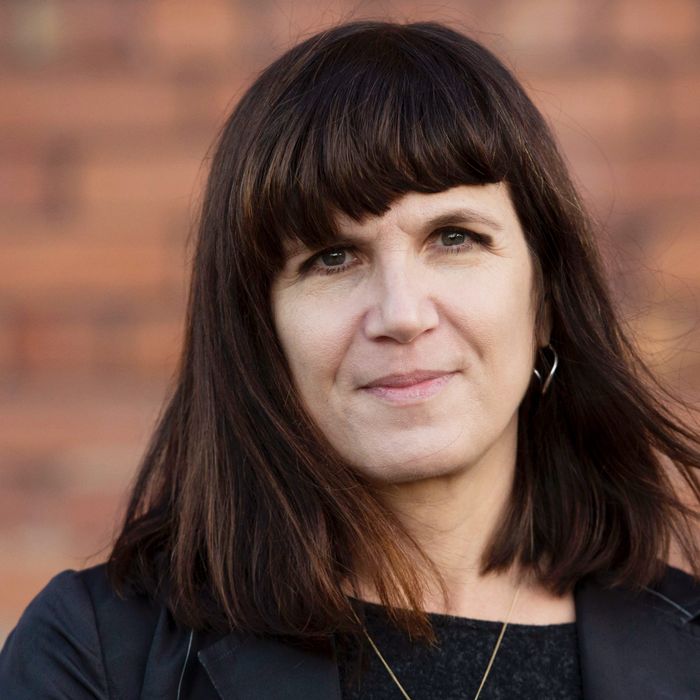 Catherine Mayer filed a lawsuit against her former employer,
Time
magazine.
Photo: OLI SCARFF/AFP/Getty Images
Just a few weeks after female BBC staffers wrote an open letter to the network's director-general, Tony Hall, demanding he address the gender pay gap, news broke that prominent journalist and author Catherine Mayer is suing her former employer, Time magazine, for sex and age discrimination. According to the Guardian, the suit — which Mayer filed in New York in late July — alleges the company "operat[es] a system of male cronyism" that ultimately cost her her job as Europe regional editor.
The suit claims that, after Mayer's appointment as Europe editor, Time's foreign editor chose Matt McAllester, a younger male colleague, to be her deputy without consulting her. Mayer said that McAllester "began a campaign to undermine and supplant her, even though she repeatedly raised complaints."
Mayer says that, thanks to her treatment, she developed health issues such as depression, migraines, and insomnia. A year after becoming Europe editor, Mayer was allegedly stripped of the title, which Time gave to McAllester instead. In April 2015, Mayer was fired.
"There was never a point when I accepted this was a valid redundancy, and never a point when I didn't fight back," Mayer said of her dismissal. "Of course money is relevant to this, but also they were doing me reputational damage, because of the timing of the decision." (She was fired around the same time her controversial biography of Prince Charles was released — the suit claims her firing gave the impression that her research for the book was faulty.)
Mayer said she experienced rampant sex discrimination in the male-dominated newsrooms of the 1980s. "You realize that young women are going through exactly the same stuff that we went through," she said. "I literally know not one single female journalist who has not been in some way discriminated against in the work place, or harassed, whether by interviewees or colleagues or both." Neither Time nor Matt McAllester offered a comment to the Guardian.
Update [8/7/2017, 5:06 p.m.]: A Time spokesperson reached out to the Cut with the following statement:
The allegations are untrue and wholly without merit. We are going to vigorously defend them and we will do so in court, not in the press. We have no further comment at this time.