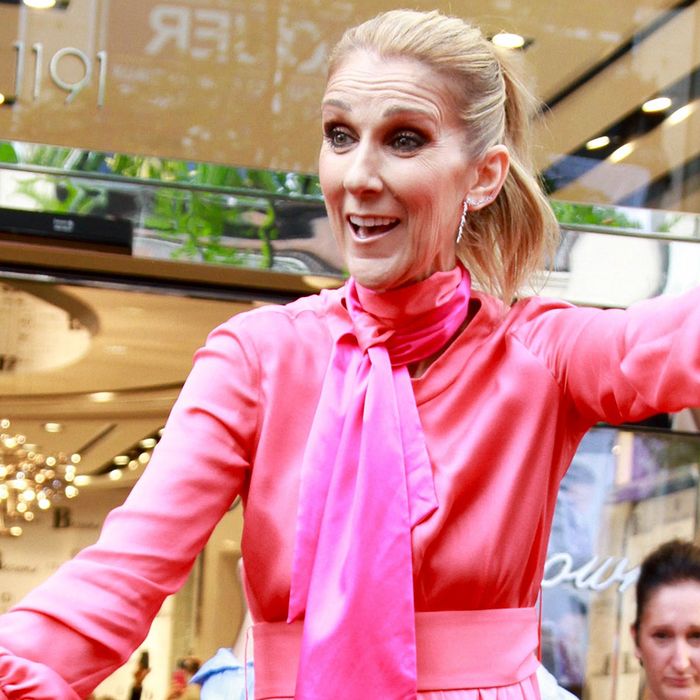 Céline Dion.
Photo: Ultrawig/Splash News
Canadian queen Céline Dion was in the kingdom of Montreal on Wednesday to launch her handbag line, when one of the plebeians in attendance asked about her romantic life. The lover of everything simply responded the only way she knew how: by singing a few lines from Rihanna's "Diamonds."
We'll surely follow her lead next time our moms ask about our love lives.