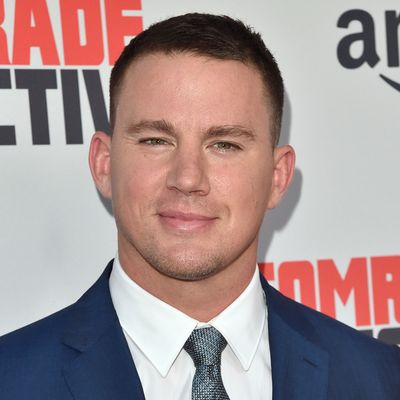 The true Lord of the Dance.
Photo: Alberto E. Rodriguez/Getty Images
There are few constants in life, but here is something we've been able to comfortably rely on: So long as Channing Tatum walks this earth, he will dance. And he is indiscriminate about where that will take place, taking his devotion to dance everywhere from feature films to gas stations.
On Tuesday, as part of his Lucky Logan cross-country press tour, Tatum stopped by a Sunoco gas station store in North Carolina and chatted up a charming employee named Beatrice. When she told him, "We're gonna party, just me and you," he suggested they "just start the party right now in the store," turned the music up, and started dancing with Beatrice.
Magic Mike XXXL may never be a reality, but at least there's this.