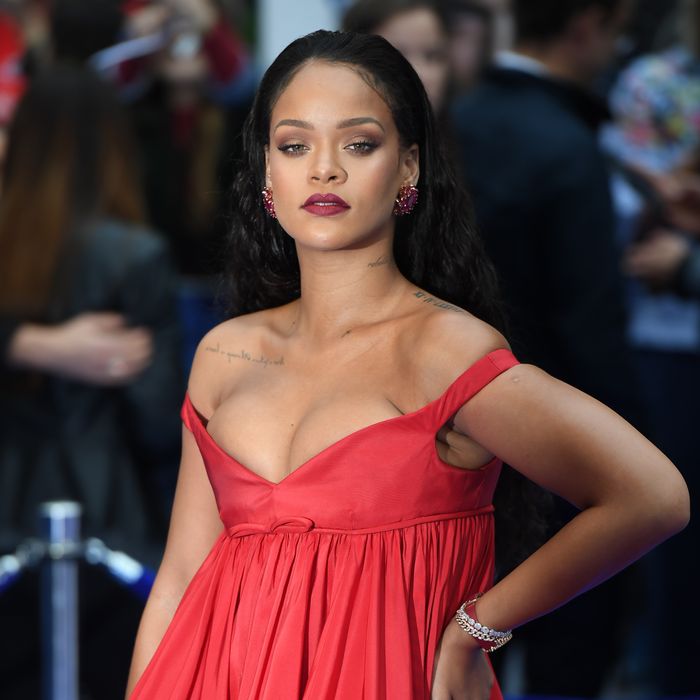 Rihanna.
Photo: CHRIS J RATCLIFFE/AFP/Getty Images
Rihanna sent the world into a tizzy when she posted a picture of her at Barbados' Crop Over festival. Seriously, you'd think nobody had worn feathers and jewels before — that's how good she looked.
One of her instagrams garnered 4.2 million likes and over 80,000 comments including one from her ex, Chris Brown. Because that's what all bad exes do.
Brown, who dated Rihanna and assaulted her at a Grammy's pre-party in 2009, commented an eye emoji. Rihanna's fans didn't like that so much. Now, many of the 80,000 comments are telling Brown to go away (in more colorful words).
Here's a tip: don't comment on your exes Instagrams. Especially when your ex has a massive group of fans called the Navy.