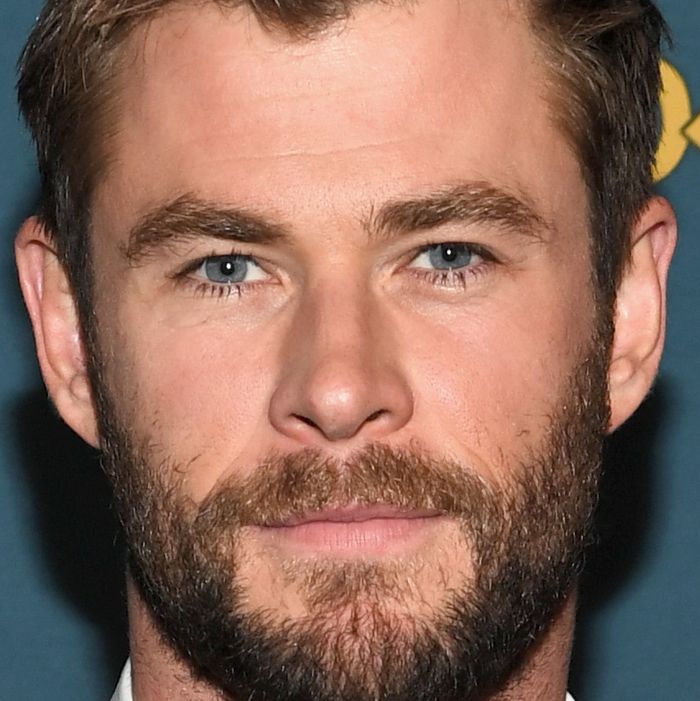 A Chris.
Photo: Dimitrios Kambouris/Getty Images
Today in Chris news, even Hollywood Chrises get intimidated by Hollywood Chrises sometimes. In a recent interview with Elle, Australian god of thunder and very handsome human Chris Hemsworth revealed he felt intimidated when faced with another very handsome human Chris. Via Elle:
When was the last time you were intimidated by another man?




The first time I really met Chris Pratt—and went on set with him and the Guardians—I was weirdly shaken. [Laughs] I don't know why. He's just so charismatic. And good at what he does.
Of the four Hollywood Chrises, Hemsworth has generally been the Buff Chris to Pratt's Goofy Chris, Evans' Earnest Chris, and Pine's Mischievous Chris, though it seems Buff Chris may be subtly vying for the spot of Earnest Chris. When asked what book his mother (an English teacher) gave him that influenced him the most, he said:
Dr. Seuss's Oh, the Places You'll Go! She gave it to me before I went to Hollywood. It was a book that we used to read a lot as kids, and it's got a profound message about the ups and downs in life. I think she was aware of that kind of unease in me.
An earnest answer. He also added that unlike Evans, who plays Captain America, he did not shave his chest for his role as Thor, "I've had to wear extensions in my hair. That's where my powers come from."
Random grooming fact, or gentle negging aimed at pushing Evans off his Earnest throne?