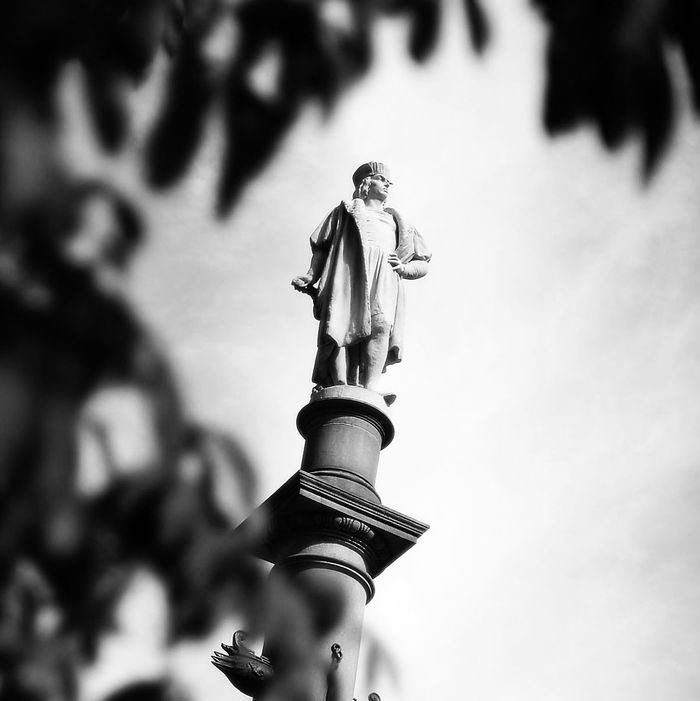 The Christopher Columbus statue in Columbus Circle was mercifully unscathed.
Photo: Andrew H. Walker/Getty Images
A statue of Christopher Columbus that was featured in Columbus Memorial Park in Yonkers, New York, was recently beheaded, NBC reports. The vandals, who "could have been juveniles [acting] overnight," reportedly tore it off and smashed it before discarding it next to a plastic bag.
"I did go up there and I did see it all smashed," said one Yonkers resident who called the beheading "unfortunate."
Police say the incident could be related to a marked increase in calls to remove Confederate monuments after violent white-nationalist protests in Charlottesville, Virginia. Since the protests, many cities have taken down statues of Robert E. Lee or Stonewall Jackson, and New York City mayor Bill de Blasio announced that he'd conduct a 90-day review of "all symbols of hate on city property" — including Columbus statues.
Please keep mayoral candidate Nicole "Christopher Columbus is the founder of our nation" Malliotakis in your thoughts during this difficult time.