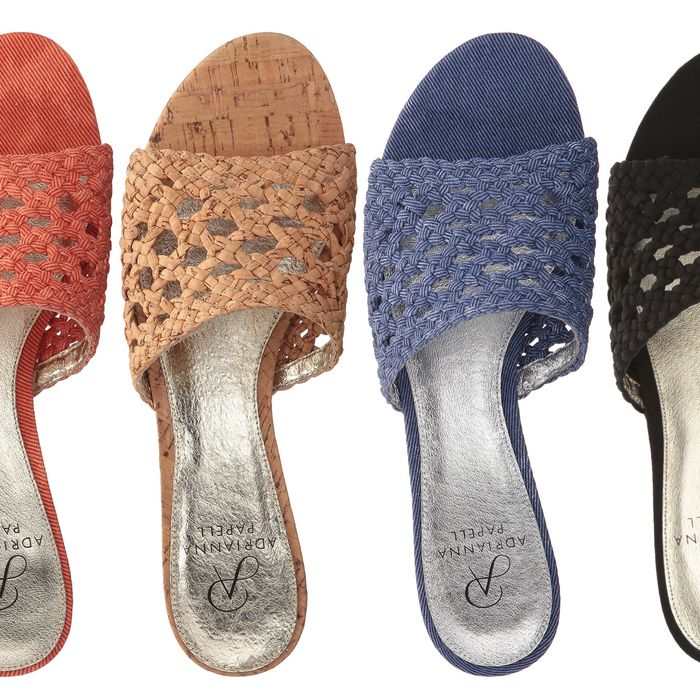 Welcome to Prime Suspects, in which we call out surprisingly chic discoveries on Amazon.
I admittedly follow too many fashion brands on Instagram, which isn't the best thing for my wallet. But it does help me with my job: I get to see what's popular, especially when it comes to discovering micro trends, indie boutiques, or styling inspiration. One of my current favorites, Lisa Says Gah, happens to combine all three. The boutique's feed always features the best, most effortlessly put-together outfits that you can envision yourself wearing. One in particular has stuck in my head. It's fairly simple — a linen shirt worn with high-waisted jeans and woven grandma-looking sandals. The look is hip without saying, "I live in Williamsburg," which I can appreciate.
The real trick to making the outfit feel special are the sandals — they have that vintage-inspired aesthetic but the little jut at the heel keeps it from looking like you bought it from an orthopedic shop. It sent me on a mission to find a pair of my own. The problem? Similar cool-yet-elderly-chic woven styles are always well over $200. So when I happened to be on Amazon browsing through their new accessories line, The Fix, I accidentally came across the exact sandals I've been bookmarking for months — albeit from a different, surprising brand. You'd never guess but they're made by the prom go-to label, Adrianna Papell. It just goes to show you can find deals in the most random places. At under $70 they were such a good deal that I grabbed them up without hesitation. Scroll down check out all four colors — all of which are available for Prime shipping.
If you buy something through our links, New York may earn an affiliate commission.