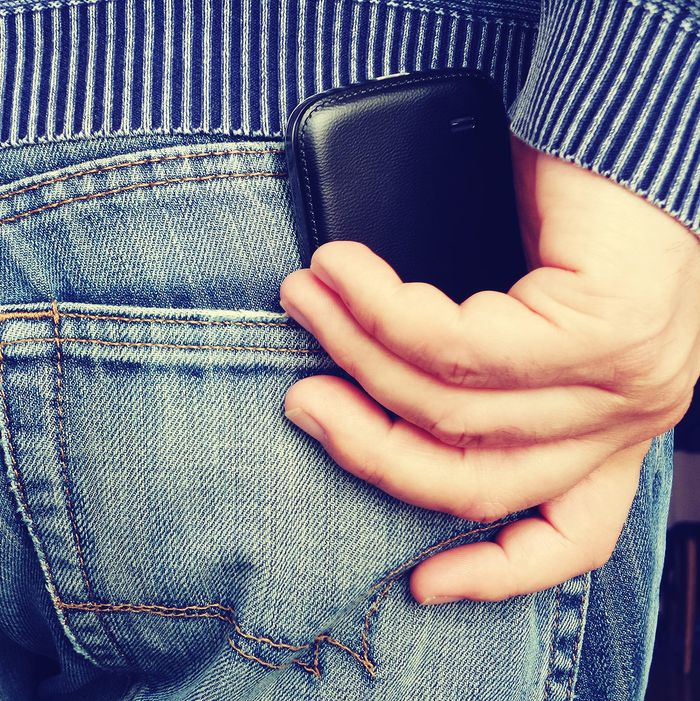 Photo: Violeta Chalakova/EyeEm/Getty Images
The prospect of butt-dialing is so terrifying because the risk is so high. Not only do most of us carry our phones around at all times but — and this is just a rough estimate — at any given time, approximately 95 percent of Americans are bad-mouthing someone or something. And then there is the case of David Bookstaver, the New York State Courts communications director who butt-dialed a reporter and left a four-minute voicemail talking about something he definitely did not want that reporter to hear.
The New York Post was working on a story about Bookstaver, specifically about how he reportedly had an extremely lax work schedule following a change in leadership in January 2016; even though he kept his title and $166,000 salary, he no longer had the same job duties. As a result, sources told the Post, "Bookstaver has only shown up at his office in lower Manhattan between two and four days a week … he also hasn't worked on Fridays for at least the past three years."
When a Post reporter called to confirm this, he seemed to deny that was the case. And then the butt-dial happened.
Some highlights:
But, frankly, look, the bottom line: The story's true. I'm not doing anything. I barely show up to work and I've been caught.




They left me alone and look, I have a big mouth. I told people I'm not doing much. I do take a lot of time off.




Look, the bottom line is, I'll suffer through a terribly embarrassing story and then go get my f–king pension and retire.
He was slated to retire on October 1, but, per the Albany Times-Union, was fired after the Post story came out. (On the voicemail, Bookstaver also said that if the story did indeed lead to his termination it "would probably affect my pension check by $6 a month.")
As for the rest of us, all the more reason to throw our phones into the sea.